This Aldi Food Brand Just Won A Huge Honor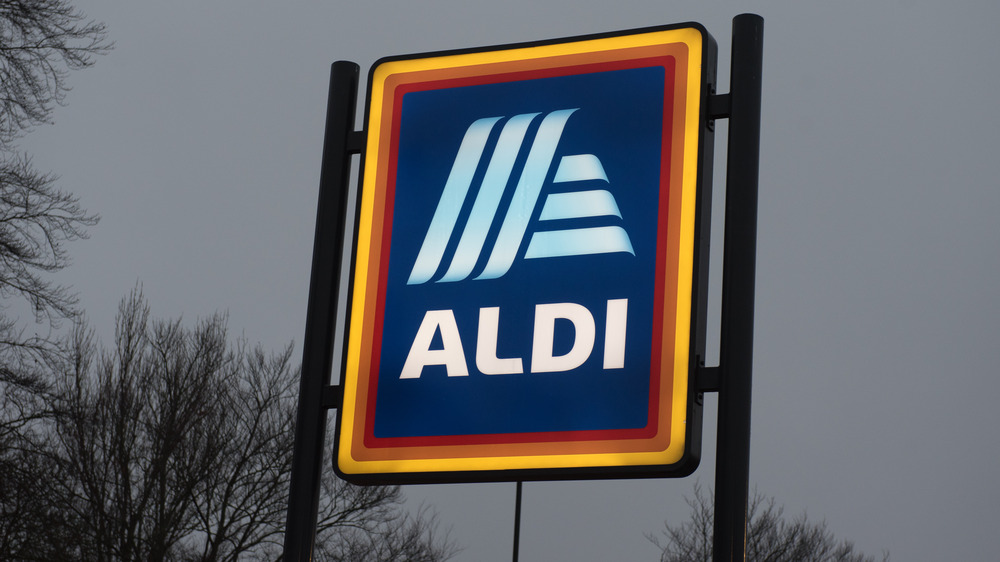 John Keeble/Getty Images
Aldi is one of the biggest brands in the retail space. The brand's mission is rather appealing. As its website states: "Great quality shouldn't come at a high price; rather, great quality should come with everyday low prices." Aldi was first founded back in 1961. It now has a large presence in the U.S. with thousands of stores in 36 states. Over 25,000 people are currently employed at the company. Whew! Impressive numbers, eh?
Aldi prioritizes its customers' needs and keeps the shopping experience as easy and accessible as possible. The brand makes an effort to curate the best items so that customers don't need to sort through an overwhelming number of brands to find something that fits their preferences. The options are limited but worth it, as per the brand.
Aldi's hard work has paid off for sure. It's been stacking up several awards for its products. For example, it was named the Favorite Supermarket Retailer at the Good Housekeeping Awards. The brand's statement reads, "Thanks to you, our amazing customers, and industry organisations, we've picked up lots and lots of fantastic awards and accreditations over the years. We really do appreciate every single one and we'd like to think they'll keep coming." Nice!
And yes, Aldi has just added another feather to its cap.
It's especially good news for plant eaters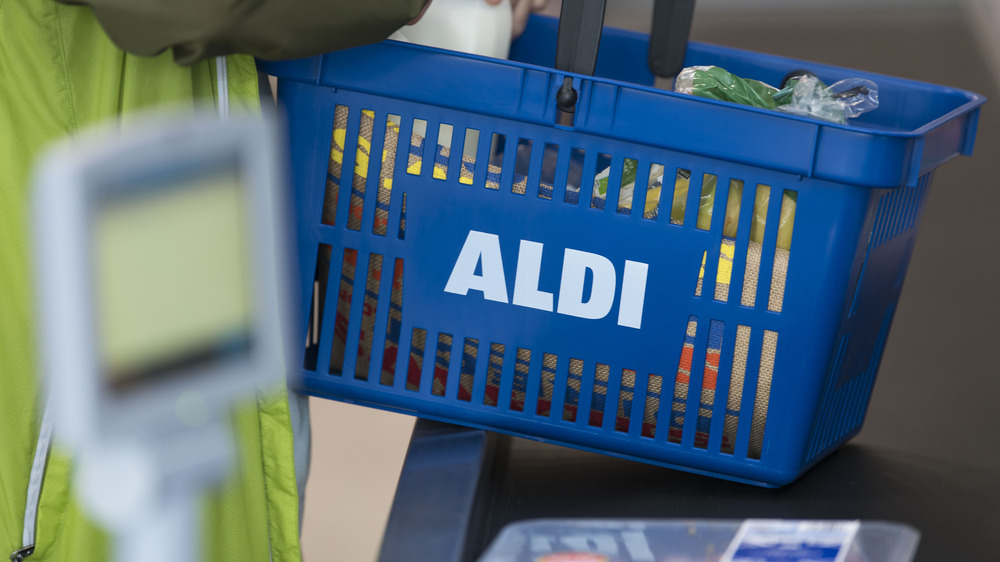 Matthew Horwood/Getty Images
As reported by Yahoo! Finance, Aldi's brand Earth Grown just got added to a special list. Basically, it just got awarded the Good Housekeeping seal, becoming the latest in-house brand to receive this recognition. Aldi has at least 170 other brands that have received the coveted seal in the past. This is a big moment for Earth Grown, which prides itself on stocking health, plant-based food alternatives for those who prefer to avoid meat. By the way, 34 products from Earth Grown have managed to get the seal. Cool, huh?
The items that are on this list are pretty delicious too! A few examples include the Vegan Macaroni & Cheese and the Meatless Meatballs from Earth Grown. Aldi is, of course, thrilled with the latest achievement. The brand's Vice President of National Buying Joan Kavanaugh said, "ALDI customers have loved Earth Grown products from the moment we introduced them... We're proud of the brand's success and honored that Earth Grown foods are now backed by 'America's Most Trusted Emblem.'"
Shoppers at Aldi can choose from a range of Earth Grown products such as the Black Bean Chipotle Burger and the Veggie Burger. All products from Earth Grown are completely vegan and free from ingredients such as eggs, dairy, honey, and more.