A Major Change Is Coming To Aldi UK's Drinks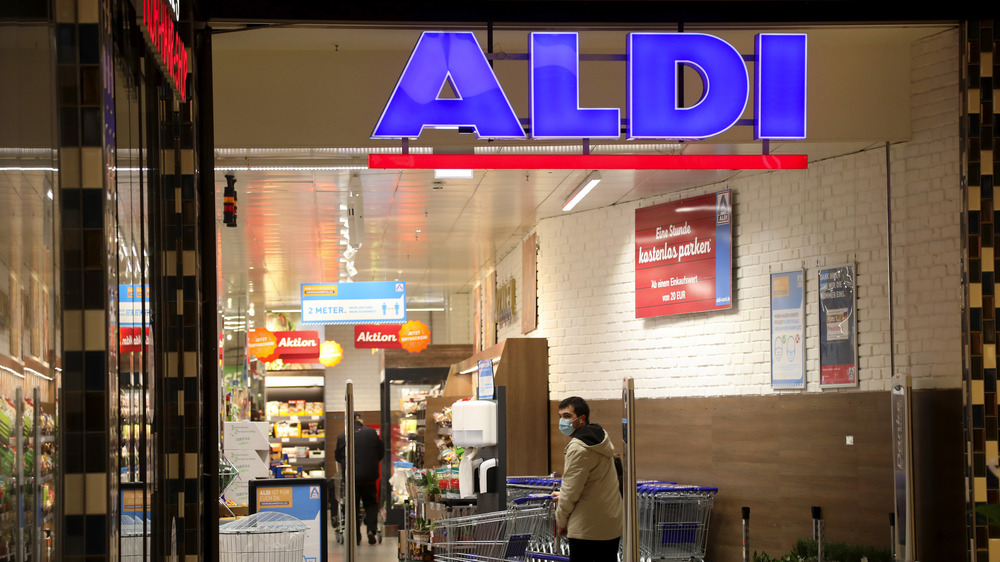 Bloomberg/Getty Images
As the times continue to change, the world has started to reject single-use plastics. According to Fast Company, England has severely limited the use of plastics across restaurants and cafes, Taiwan has completely banned the product, and a growing list of American cities have passed local legislation requiring that restaurants offer environmentally friendly utensils and straws made from biodegradable material. By the end of 2021, the entire country of Canada even plans to ban all forms of single-use plastics (via CTV News). With this sea change firmly underway, it comes as no surprise that Aldi has embraced the shift to environmentally sustainable products.
According to Packaging Gateway, Aldi U.K. intends to substitute paper straws for plastic straws on all of its own-label drink cartons. These straws, made from food safe cardboard, should remove 70 million plastic straws from circulation, while the brand has announced plans to halve plastic content in its packaging by 2025. The brand even plans to remove some plastic packaging from its Easter products, making this holiday an incredibly sustainable celebration.
A new ecological era for Aldi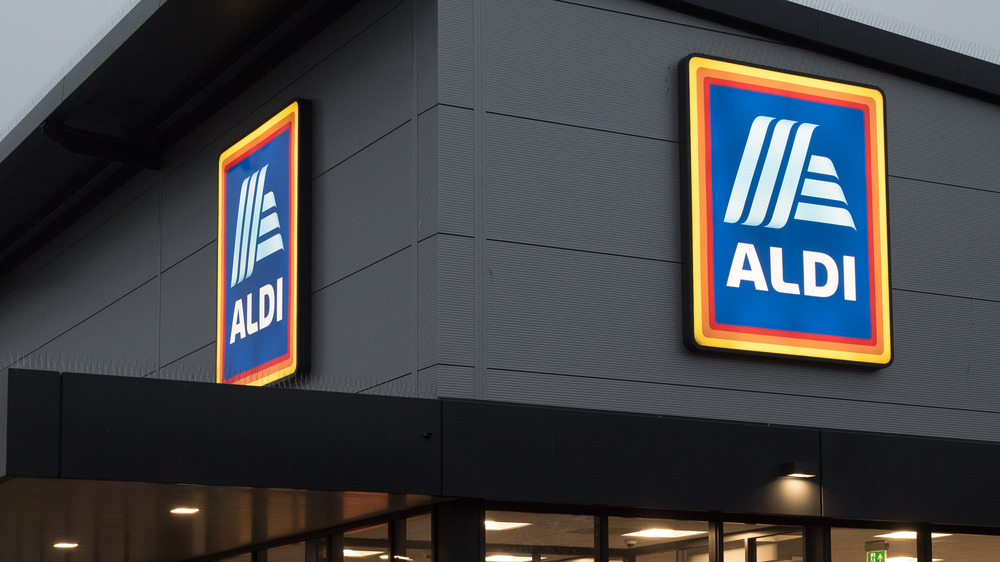 John Keeble/Getty Images
If you think Aldi U.K.'s pledge to do away with plastic straws seems massive, just wait until you learn how deep this sentiment goes. According to Supermarket News, the brand's dedication to lessening its environmental impact comes on the heels of a new environmental charter announced earlier in March. Aldi has made a pledge to reduce their greenhouse gas emissions, improve product sustainability, and lower their overall ecological impact by 2030. With goals this big, we should expect to see Aldi continue to roll out massive changes that affect their entire line of products. 
Aldi's valiant effort to reshape their business has the potential to do some major good for the environment and world. As a trendsetter for ecological change in the grocery business, other brands could learn a thing or two from Aldi. With any luck, Aldi can inspire competitors to take on similar pledges and we could see some real environmental change for the better over the next decade.