Why Rachael Ray's Dog Food Brand Was Sued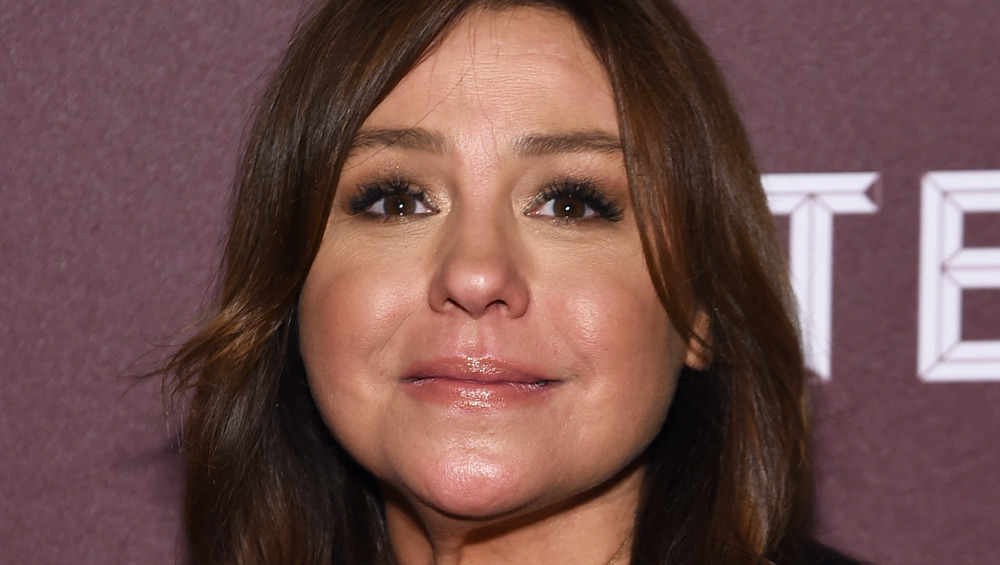 Jamie Mccarthy/Getty Images
Celebrity chef Rachael Ray has inspired scores of fans over the years with her delicious and super accessible recipes. According to Biography, Ray explored several gigs in the culinary space before she found fame. She garnered special attention for her easy-to-cook "30 Minute Meals" and appealed to audiences as a charismatic chef on popular channels, such as the Food Network. She is an overachiever in every way — she has written cookbooks, worked on her very own magazine, and even launched her talk show called Rachael Ray.
Per The Travel, Ray was lucky to be exposed to the restaurant industry as a child. Her mom was a part of several restaurants and often took Ray and her siblings to work, something that helped Ray explore restaurant kitchens and learn more about the business. 
While it's true that Ray has achieved immense success throughout her career, she has faced her share of obstacles, as well. For example, her dog food brand ran into trouble in 2018.
Rachael Ray's 'Nutrish' was accused of making false claims
Tim Mosenfelder/Getty Images
As reported by Fortune, in 2018, a man accused Rachael Ray of making misleading claims by calling her dog food brand, Nutrish, "natural." They claimed that products from the brand contained a "potentially harmful" ingredient called herbicide glyphosate. Per the $5 million lawsuit, Ray was allegedly putting forward "misleading" and "deceptive" claims. A statement from the suit read, "The products at issue are not 'natural.' Instead, the products contain the unnatural chemical glyphosate, a potent biocide and endocrine disruptor, with detrimental health effects that are still becoming known."
The case against Rachael Ray's Nutrish was dismissed, as it was believed that there was not enough evidence to prove that small amounts of the herbicide glyphosate can be harmful. These days, the brand offers a plethora of dog treats, including wet food, dry food, soft meat treats, and more. Customers can buy specific products based on their pet's nutritional requirements, too, and choose from lots of flavors like chicken, beef, duck, salmon, and more.