Costco's Giant Nestle Ice Cream Variety Pack Is A Total Steal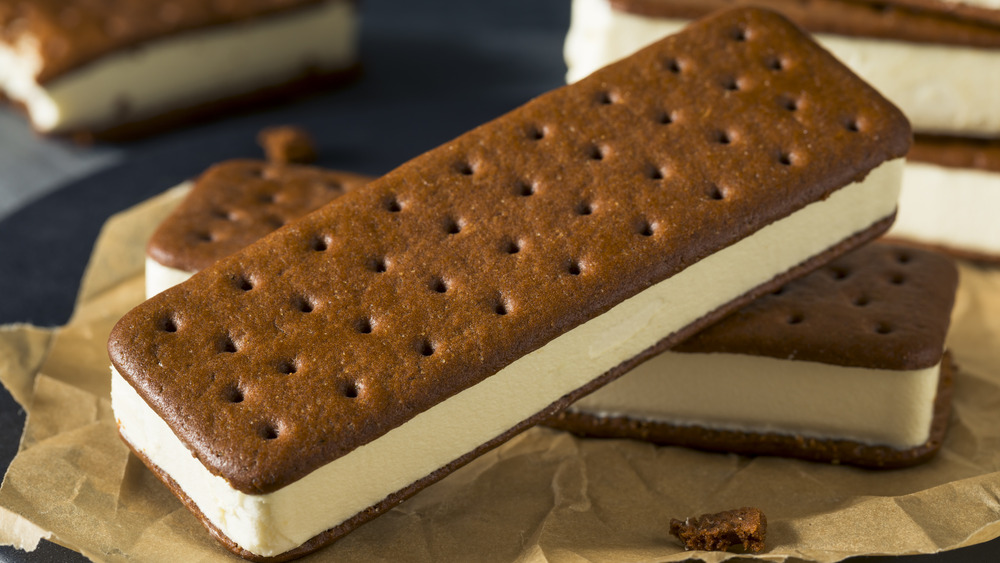 Shutterstock
With warmer months so close, Costco is thinking ahead. The big-box retailer has filled the shelves of its frozen section with huge Nestle ice cream variety packs that were spotted by a fan Instagram account, @costcobuys. The boxes of ice cream were snapped and posted to the social media platform and scored more than 1,300 likes in a day. The caption read, "This 40-count Nestle ice cream variety pack is at Costco for only $13.99! I LOVE all three included bars...YUM!" That means each ice cream is only around 35 cents. 
But if the ice cream pack seems familiar, it should. It also appeared on Costco's shelves last year, albeit later in April of 2020 (via Delish). Both boxes included 12 vanilla sandwiches, 16 drumsticks, and 12 cookie-dipped ice cream bars. But it's a sweeter deal this year because the 40-ice cream box is one dollar cheaper according to the 2020 Instagram post by @costcohotfinds.
People are already excited about Costco's ice cream pack
The only difference is the style of drumsticks that are in the box this year. Last year's mega ice cream pack included Nestle's drumstick ice creams that have a rounded scoop of vanilla ice cream filled with a caramel center and coated in chocolate and peanut pieces. The drumsticks in this year's box are the ones that have the scoop of ice cream exposed with only a slight drizzle of chocolate in the center and a lot less peanuts on top. Regardless, people are stoked for the incredible deal on these treats. 
Tons of Instagram fans and followers of @costcobuys tagged their friends on the post to ensure everyone they felt needed to know about the deal did. One person was even willing to buy more space to accommodate the desserts, writing, "When nothing else fits in 2 freezers, you buy a freezer from Costco so you can purchase more yummies from Costco and store." A different user commented, "thank god for Costco." And another fan is already planning their list for the next trip and wrote, "next month." So if you really want a box of these ice creams, plan to get them soon. They're clearly going to go fast.