Polar Seltzer Is Releasing Cocktail-Inspired Flavors For Summer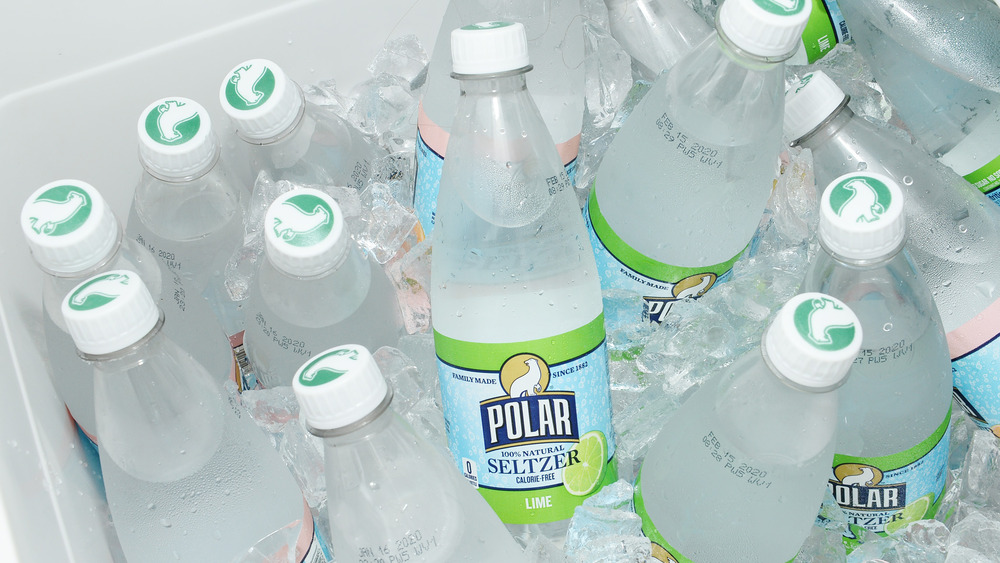 Noam Galai/Getty Images
Nothing hits the spot like a bottle of Polar Seltzer when we want a drink that can quench any thirst and provides zero calories. Thanks to the brand's wide-ranging flavor selection, we can choose any flavor of water for our mood. According to Thrillist, Polar's newcomer flavors like pomegranate, triple berry, and raspberry lime have won fans over, but that doesn't mean we should forget their classics, like lemon, lime, or original that keep us coming back for more. 
While the seltzer brand's flavor lineup already boasts an impressive variety of waters, that hasn't stopped Polar from going all-out and announcing a handful of new summertime flavors for anyone who loves a good cocktail. According to Mass Live, Polar plans to release a new selection of waters inspired by the tastes of vintage cocktails. As summer rolls in, we can keep our eyes peeled for the limited-time selections of Watermelon Mojito, Tropical Cherry, Pink Summer Iced Tea, Blackberry Mango, and Strawberry Margarita, all conveniently alcohol free.
A refreshing way to quench summertime thirst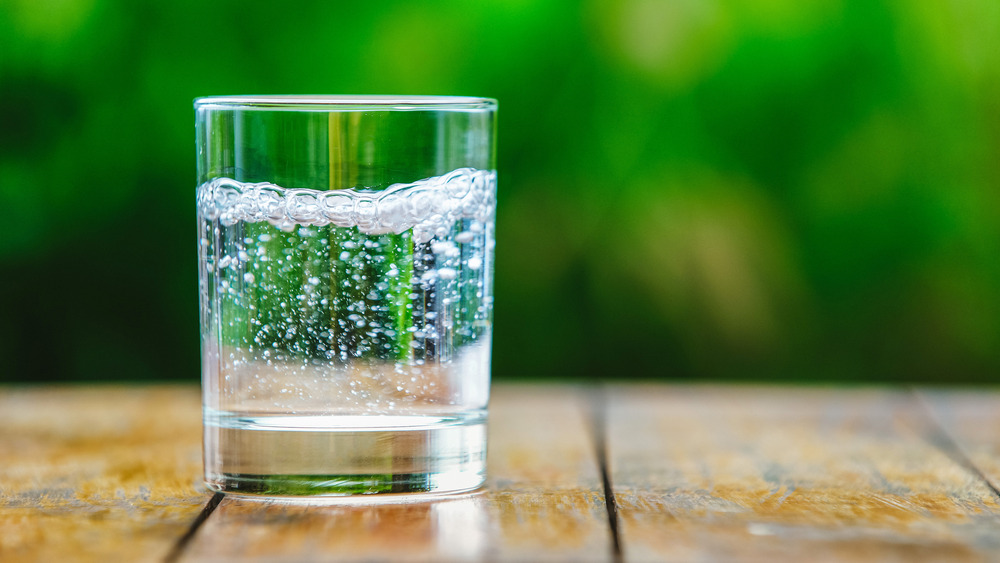 Shutterstock
When you need to sip on a poolside beverage, Polar's new flavors cover all the bases. According to Mass Live, we can expect the Tropical Cherry seltzer to pair the taste of decadent sweet cherries with pineapple, while the Pink Summer Iced Tea seltzer marries the bubbliness of sparkling water with your favorite raspberry iced tea. If the seltzer alone can't get you excited, imagine all of the cocktails you could make with these new flavors inspired by our favorite adult beverages. According to Chilled, we can take these seltzers to new heights by using them as a basis to form actual cocktails. When you want to whip up sweet delights like the evocative Pucker Up or Bleeding Heart, these seltzers can transform any event.
While we still have some time before we can expect to see the new Polar seltzers on shelves, we can still get hyped up for sunny days, outdoor barbecues, and icy glasses of these new sparkling water flavors. With a bit of patience, we can all sit poolside with these new drinks, basking the day away and enjoying the crisp, delicious flavor packed in every sip.