How Rich Is The Shake Shack CEO And What's The Average Pay Of Its Employees?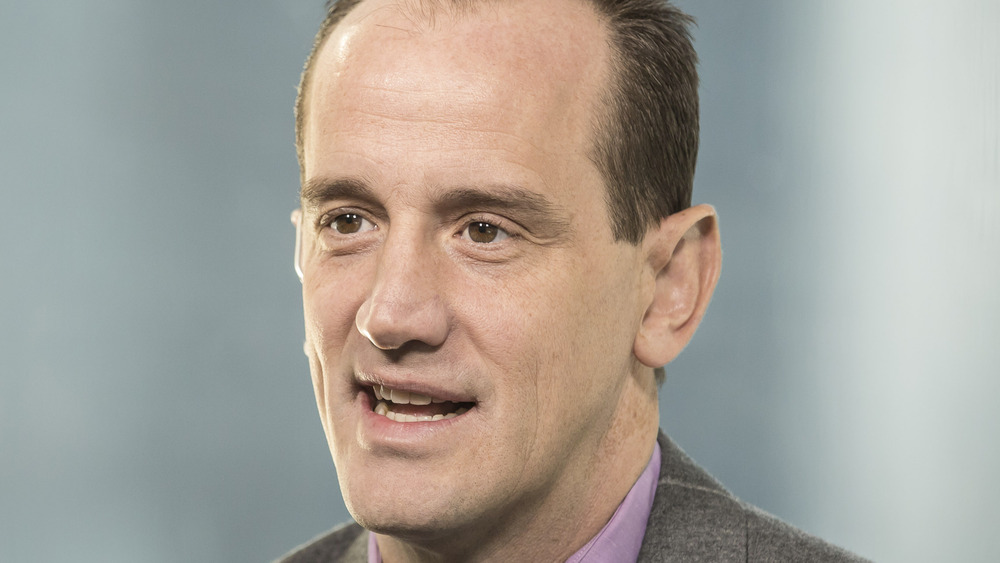 Bloomberg/Getty Images
Known for their delicious burgers, with a cult-like following (via CNBC) and fans that include Michelle Obama and Lizzo, Shake Shack actually started off as a money-losing hot dog stand in New York founded by celebrity chef Danny Meyer (via Bon Appétit). Today, the popular fast food chain has more than 275 locations worldwide (via Investopedia), and a market cap of $4.78 billion (via Yahoo! Finance). 
Randy Garutti is the current CEO of Shake Shack. He has a long history in hospitality, starting off in a bagel shop at age 13, and numerous other stints in the restaurant business before he convinced Danny Meyer to turn his hot dog stand into the first official Shake Shack in 2004 (via Money Inc.). According to Yahoo! Finance, Garutti, who has been Shake Shack's CEO since 2012, earns remuneration that is "close enough to the median pay for a CEO of a similar-sized company." In 2019, he earned a total compensation of $2.3 million, including $600,233 in salary and $787,506 in stock awards (via AFL-CIO). As of July 2019, Garutti's net worth was estimated at $8.94 million, with more than $2.6 million of that in Shake Shack stock (via Wallmine).
How much do employees make at Shake Shack?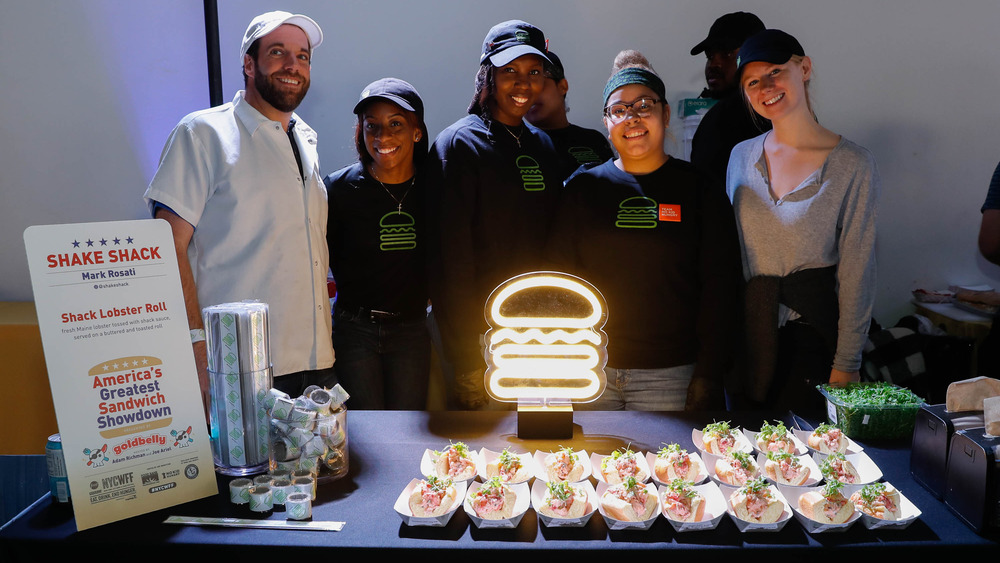 Jp Yim/Getty Images
According to Indeed, in addition to benefits such as a retirement plan, insurance, paid time off, and employee discounts for some positions, staff members make around $13.22 an hour. Line cooks can expect $9.87 an hour while senior cooks can get close to $13 an hour. Other average pay numbers include $13.12 for trainers and $14.77 for truck drivers. Managerial roles offer annual salaries of $50,694 for restaurant managers and $65,441 for assistant general managers. 
The company also gives a clear path to career development in its Shacksperience road map. As one reviewer noted on Indeed, "Flexible schedules, decent pay, and a good work culture make it an overall great place to work. There's a clear process on what you have to do if you want to move up in the company as well." 
The company has also rolled out additional initiatives to retain employees, including expanding its 401k eligibility, granting stock options to managers, and testing out four-day work weeks in several restaurants (via QSR). This is in line with creating the "elevated experiences for our team members and guests" as noted on the company's website (via Shake Shack), which could be why it's considered one of the best fast food chains to work for.