The 'Not Remotely Italian' Way Nigella Lawson Loves To Use Gnocchi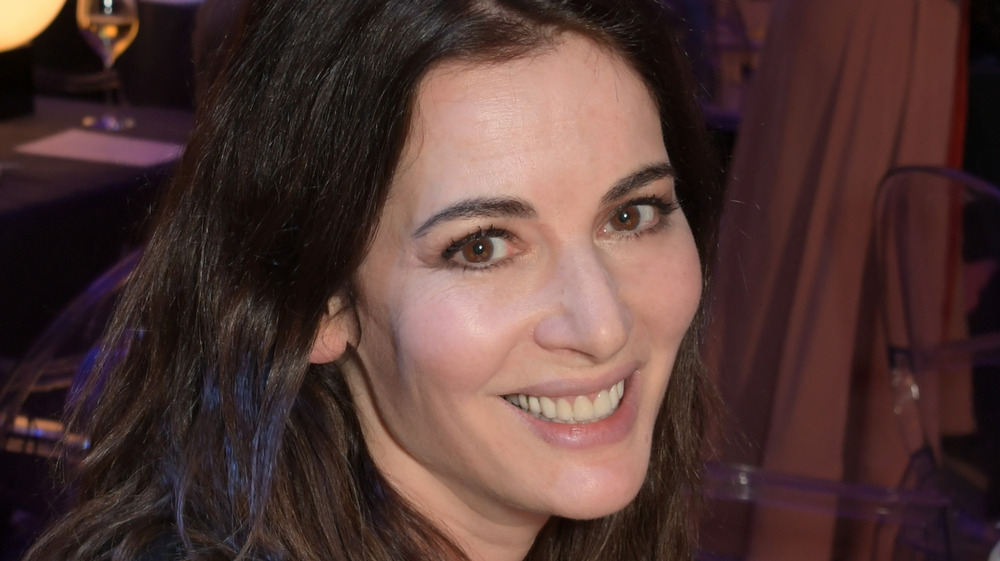 David M. Benett/Getty Images
Nigella Lawson, accomplished cook and microwave extraordinaire (via YouTube), took American television by storm with her Food Network show Nigella Feasts and with her time as a mentor on The Taste (via Food Network). Since then, the author of 14 cookbooks has utilized her classic British wit and panache to showcase luscious recipes that are accessible for home cooks.
The international treasure recently took to Instagram to give hungry fans a glimpse of how she occasionally makes gnocchi (via Instagram). Loaded with bubbling cheese and toasted breadcrumbs, Lawson's dish held an impressive mound of gnocchi goodness, yet Lawson humbly called her preparation "not remotely Italian."
The traditional way Italians serve gnocchi is with a kiss of butter sauce and a fistful of fresh sage, according to Delallo. Other, just as tasty, preparations can include a brief glug of extra virgin olive oil and sprinkle of toasted pine nuts, delicious sauté of mushrooms, and a quick splash of cream.
With the thousands of recipes for gnocchi that exist, how could a star cook like Lawson make a plate that doesn't stay true to the dish's Italian roots?
Lawson shared this creative way to make gnocchi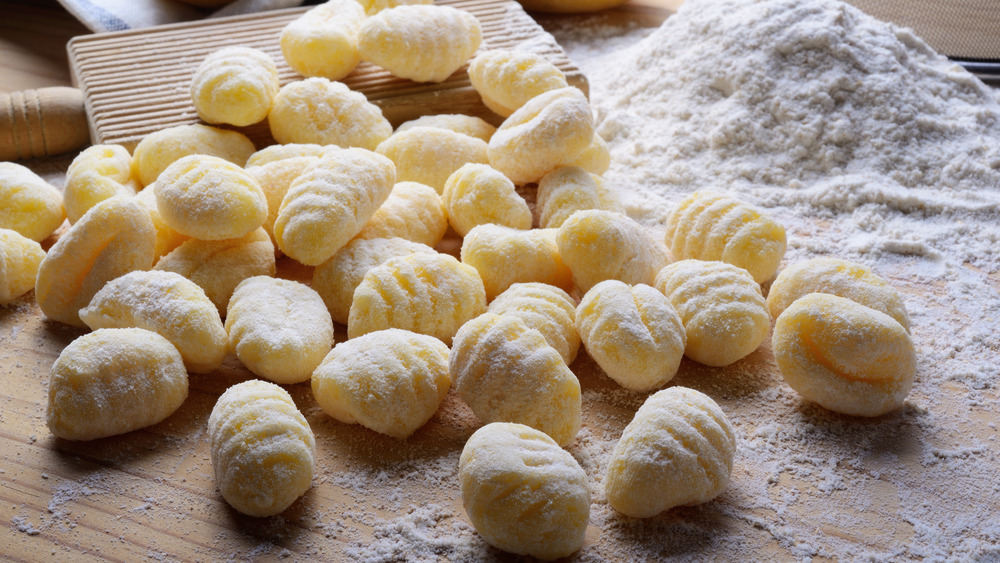 Shutterstock
By making a sumptuous gratin, that's how. The chef shared an Instagram post that wowed fans by using gnocchi pasta to make a tasty cheesy casserole (via Instagram).
"I don't really eat packet gnocchi as pasta, but they are wonderful fried or roasted (as per my Rapid Roastini) or, as in #RecipeOfTheDay, this Gnocchi Gratin: all the comfort of potatoes, almost instantly," Lawson captioned the photo. "And yes, I do know it's not remotely Italian!"
The pro's recipe uses store-bought gnocchi and adds mascarpone cheese for a super-creamy taste and richness, while not skimping on the cheese (via Nigella.com). The recipe is part of a collection on the website from Lawson's Nigella Express cookbook, which is meant to offer tasty meals to cooks who have a limited amount of time.
The great news about Nigella's recipe? Any gnocchi will work. Either the traditional potato and flour recipe, or the other just as delicious combinations, using flour, cornmeal, semolina, bread, ricotta, with starches or vegetables — you can use the standard potato, or try pumpkin or spinach for a similarly yummy gnocchi (via Saveur).