Costco Shoppers Are Loving These Honey Roast Sesame Chips
Are you a fan of unique seasonings, or always looking for interesting flavor pairings to mix up your palate? Do you get cravings for crunchy, salty snacks, but regular potato chips just aren't cutting it anymore? Then a bag of Ale House's honey roasted sesame chips may just be the thing to add to your next shopping list. These toasted chips, seasoned with rich, nutty sesame and a touch of honey sweetness, are not your typical snack.
These honey sesame chips make a great crunchy topping for salads or the perfect side to pair with a sandwich or soup. These chips are a great pick-me-up, afternoon snack, or appetizer to serve at a gathering of friends, and Costco is now selling a huge bag of these satisfying honey sesame treats for a steal. The popular Instagram user @costcobuys alerted their followers to the great deal, posting, "Anyone else weirdly OBSESSED with honey roasted sesame chips? I spotted this 35oz bag at Costco for only $6.49 and I can't wait to try!"
Costco shoppers raved about these honey roast sesame chips on social media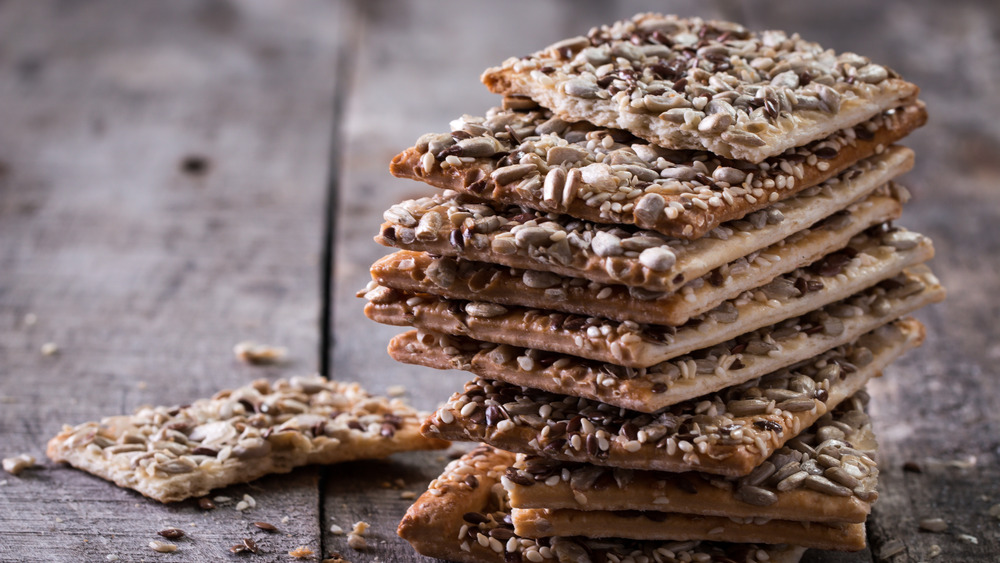 Shutterstock
Fellow Costco fans couldn't get enough of the honey roasted snacks. In response to the @costcobuys post, one user raved "They are the best, we are on our 4th bag. Can't stop eating them." Follower @laursie123 agreed: "They are totally addictive!!" Another fan joked: "I can almost taste them." A shopper who had thought the snacks were gone for good was psyched to see their return, posting, "What? They're back? They disappeared from my Costco's in MI and I inquired and was told Costco discontinued. My kids will be thrilled!!!!!!"
It seemed no one had anything but good things to say about these satisfying honey sesame chips. If social media is to be believed, the only thing you might have to worry about is eating them all too quickly – but at that $6.49 price tag, it won't hurt to stock up on an extra bag. So if you're a sesame nut, a fan of adventurous flavors, or simply a chip fiend, now is the time to head to your local Costco and give these standout chips a try.