Costco Shoppers Have Mixed Feelings About These Redbean Pancakes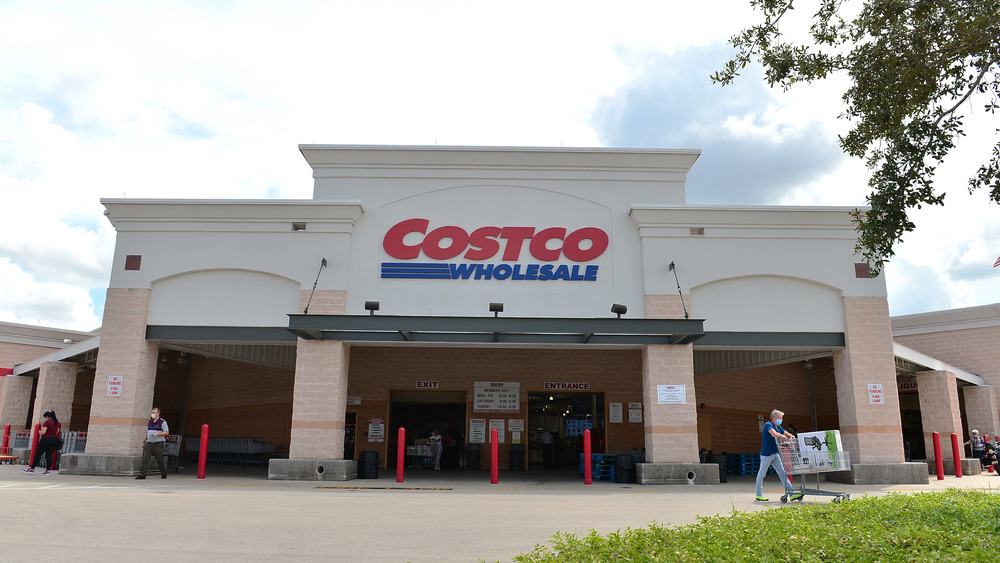 Johnny Louis/Getty Images
Nothing brings joy like dorayaki. These Japanese treats feature honey pancakes that sandwich in a traditional filling of sweet red bean paste, and have won over generations of snack fanatics thanks to their unique, comforting taste (via Just One Cookbook). While you can typically find the red bean variety at stores, dorayaki with other fillings has appeared over the years, like custard cream, chestnuts, and flavored cream, according to Just One Cookbook. Unless you make your own, or have an Asian import store nearby, you might have issues finding this snack stateside, but thanks to Costco, you can try a version of this Japanese confection much closer to home.
Instagrammer @costco_doesitagain spotted red bean dorayaki at their local Costco and had to snatch the deal up. The post has attracted over 1,000 likes, but shoppers feel conflicted about the product. A wide range of positive comments dot the post, but others haven't warmed up to the snack. Some naysayers have fired back with replies like, "Had these and they were not that great tbh. I like adzuki too," while other shoppers had trouble locating the product at their local store.
These dorayaki are a tough Costco snack to find
If you crave this Japanese snack and feel determined to try the Costco variety, you have your work cut out for you. According to Costco, the snack doesn't appear on the wholesaler's general website, meaning you might not find it at every location. If you truly want to experience the flavors and textures this tiny pancake sandwich has in store, you may have to embark on an expedition to hit up several Costcos in your area to try to locate this treat.
When you want to enjoy a time-tested favorite that has won adults and children over with its fluffy texture and rich, sweet red bean filling, nothing hits the spot like a dorayaki. Stay on the lookout for this product during your next snack run, as you don't want to miss an opportunity to snag an elusive bag of these red bean pancakes. But if all else fails, a homemade version, like Chopstick Chronicles' tasty version, is a wonderful alternative.