Alex Guarnaschelli's Explanation For This Common Chopped Pastry Mistake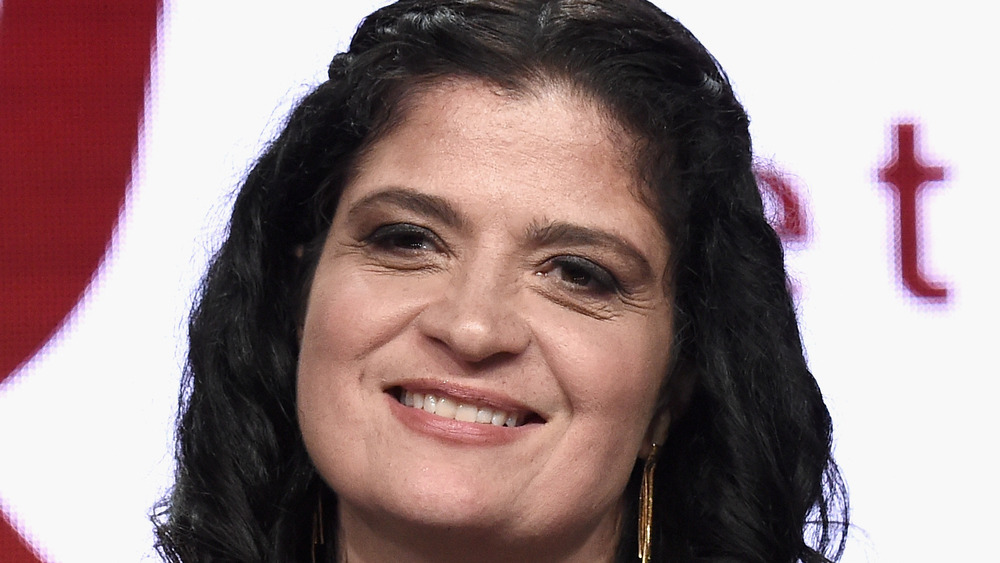 Amanda Edwards/Getty Images
There's no room for error in the Chopped kitchen, but something inevitably always goes wrong. From forgetting a basket ingredient in the appetizer round to not properly deboning a piece of fish, there seems to be at least one mistake or mishap per episode that leaves a chef sighing in disbelief while viewers at home scream at their televisions (via Mashable).
Recently, one fan of the Food Network competition series pointed out another common mistake amongst contestants, specifically those that have attempted to make churros — a stick-shaped pastry made of fried dough that is coated in cinnamon sugar (via Delish). As noted by King Arthur Baking, the delectable treat also features a "signature grooved surface" that is created with the use of a star-shaped pastry tip, which one Twitter user noted always seems to be absent from the Chopped kitchen.
Enlisting Chopped judge Alex Guarnaschelli to help solve the question of the missing device, user @Thatvidhyachick tweeted "@guarnaschelli #chopped whenever anyone makes churros in the chopped kitchen, they can never find the star tip for that proper shape, is there not one in the kitchen??" Fortunately, Guarnaschelli had the answer.
Chopped contestants are under a lot of pressure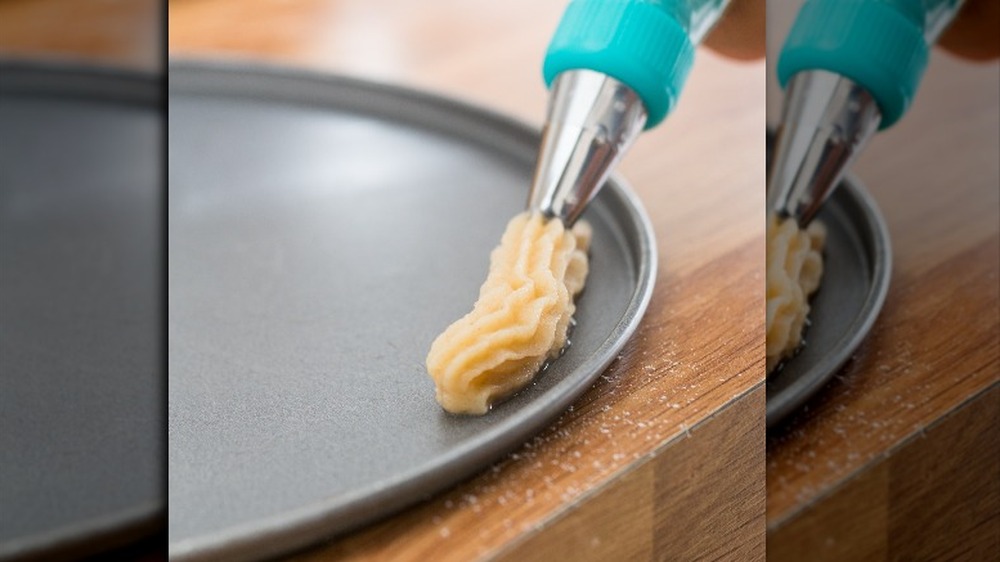 Shutterstock
It almost seems like the Chopped kitchen is set up to cause chaos — it is only equipped with one ice cream machine, after all (via Food & Wine). However, when it comes to making churros, judge Alex Guarnaschelli says all the proper tools are readily available for the competitors to use.
"There is the right shape but the pastry tips are slightly small," she tweeted in response to the fan's inquiry. "Under pressure, it's tough to fill a pastry bag with the right tip and get ready. It may be hard for you to understand but you're jittery and you just want to get things done..." This totally makes sense. Not only are Chopped contestants served up a random basket of ingredients that they are required to cook with, they are also only given between 20 and 30 minutes to execute their dish from start to finish — a combination of parameters that are certainly nerve-wracking (via E! News). 
It's also worth mentioning that competitors are cooking their food for a distinguished panel of judges that include some big names in the culinary world like Guarnaschelli, Amanda Freitag and Marcus Samuelsson, who ultimately decide which of the competing chefs will walk home with $10,000. And, in the case of churros, if ditching the proper pastry tip is the difference between serving them an empty plate or a winning meal, well, it's obvious what the better choice would be.