Everything You Need To Know About Omsom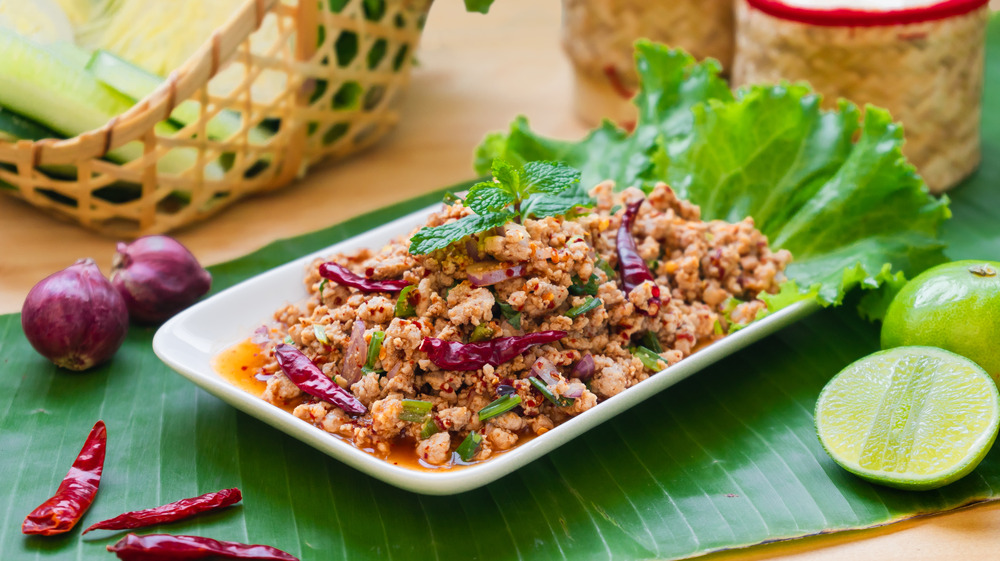 Shutterstock
The so-called "ethnic food" aisle at a grocery store can be a sad, sad place, and sisters and Vanessa and Kim Pham know it. In a 2020 interview with Thrillist, Kim Pham describes a struggle to find quality ingredients that accurately represent traditional Asian cuisine and flavors. "We were walking down this quote-unquote ethnic aisle in a mainstream grocery store and we did not feel represented, seen, or heard by these products," she said. "A lot of those products in that aisle are not made with folks like us in the room." 
Daughters of Vietnamese immigrants, the duo set out to change that. They created Omsom, an online food business that offers pantry-packing products that act as shortcuts for flavorful, delicious, at-home Asian cooking — bravely launching mid-pandemic in 2020, notes The Spruce Eats. They refer to their products as "starters," as they serve as a kick-off point for creating Asian dishes packed with flavor, according to Omsom's website.
What does Omsom offer?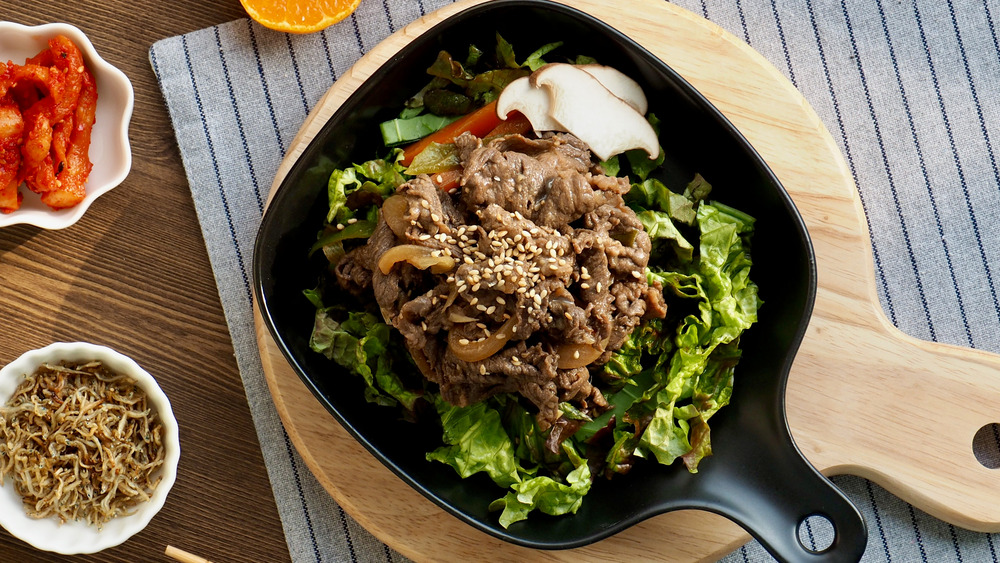 Shutterstock
So what is a starter? Well, basically, it's the backbone to a killer meal in a packet — all the sauces, aromatics, and spices you'd need to make specific Asian dishes all in one pouch (via Omsom). Omsom prides itself on bringing "proud, loud Asian flavors" to anyone's dinner table, which is the inspiration behind their company name. According to the Omsom website, om sóm is a Vietnamese phrase meaning "noisy, rambunctious and riotous."
The company offers kits for East and Southeast Asian dishes like Thai Larb, Korean Spicy Bulgogi, and Vietnamese Lemongrass BBQ, according to The Spruce Eats, and each pack comes with a recipe for the dish in addition to the flavor-packed pouches. Even with close personal and cultural connections to cuisine, the sisters did not have a background in culinary careers. So, Thrillist explains, the two businesswomen-by-trade teamed with NYC-based chefs (whom they call "tastemakers") to develop the recipes for each packet.
As far as ordering options, the website offers kits for each specific meal, as well as sampler bundles for curious eaters to try out each packet. Depending on your preference, the kits range from $12 to $45, according to Omsom's website.
To spice up your life — and your pantry — order some of these meal-makers straight to your doorstep. If you become a big fan, Omsom offers merch as loud as its flavors.