Here's How Much Applebee's Bartenders Really Make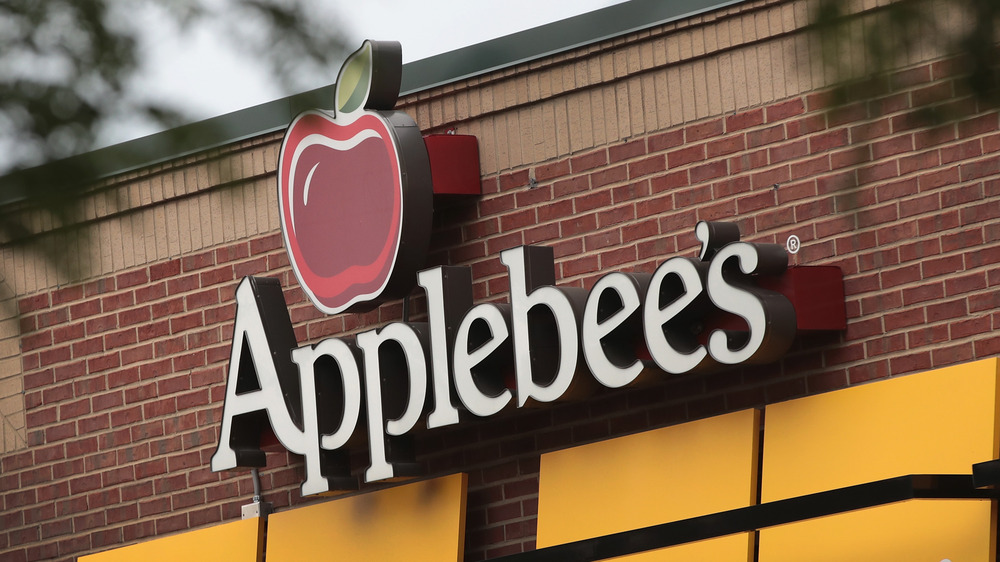 Scott Olson/Getty Images
Applebee's has been there for us through thick and thin. The self-proclaimed "Neighborhood Grill + Bar" has more than 1,500 locations worldwide as of 2019 (via Statista) and very likely is in a neighborhood near you, whether you live in New York City or Topeka, Kansas. What started as a local restaurant concept in 1980 (per Applebee's) has skyrocketed to a widely popular and profitable chain thanks in part to a menu that's kept up with modern trends. In recent years, the restaurant has introduced healthy menu options, according to Spoon University and low-calorie (but still fun) cocktails, as noted by The Press Of Atlantic City, while still keeping the staples people return for time and time again (we're looking at you, riblets). 
Its cult-like following has been popularized in many Hollywood films, including Couples Retreat, Hall Pass, Why Him?, and Talladega Nights (per Stack Exchange) and there's even an app called WhatsApplebee's, which allows people currently inside a location to anonymously message others sitting by. So while it's pretty clear that this restaurant is a popular one, how much could someone expect to earn working as a bartender there?
Applebee's bartenders earn about $12 an hour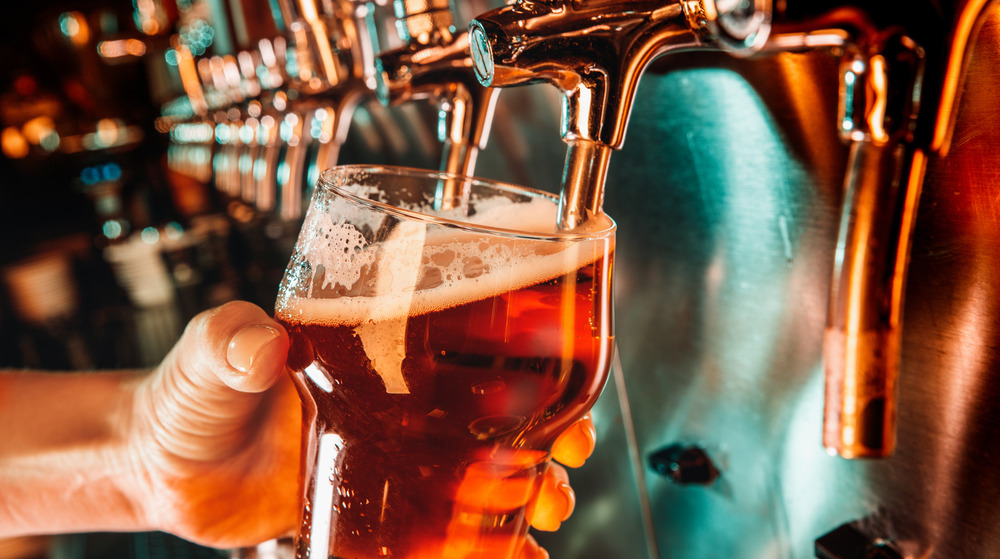 Shutterstock
While some service industry jobs can earn an incredible near six figures annually (via Workopolis), a bartender working at an Applebee's can expect to earn a more likely wage of about $11.43 per hour, according to Indeed. The Bureau of Labor Statistics has a similar amount listed for average hourly wages of bartenders, meaning what employees earn at Applebee's is in line with the national average. This comes out to be a salary of around $24,000 per year, assuming the person is working 40 hours per week and 50 weeks out of the year.
Applebee's has won its fair share of workplace awards over the years as well, including an accolade from Forbes for being one of America's best managed companies as well as the "Best Chain Award" from Restaurant Hospitality Magazine (per Applebee's). It's also rated fairly well by employees who give it 3.5 out of 5 stars on Glassdoor, so it may actually be a solid option for regular work. All things considered, Applebee's seems to have a lot going for them, and it's easy to see why it's remained so popular throughout its 40-plus-year reign with both customers and team members.