Aldi Shoppers Are So Excited About These Keto-Friendly Buns
Aldi has great news for people who want to cut back on their carbs, but still want to enjoy a tasty grilled burger this summer. Throughout the summer season, the store will be selling L'oven Fresh Keto Friendly buns, which have already hit the shelves in some Aldi locations. These buns are only sixty calories, and contain zero grams of total sugar and saturated fat; they also boast a whopping eight grams of protein and just two grams of net carbs per serving, according to Aisle of Shame. Plus, not only are these buns keto-friendly, they're also vegan friendly, and are a steal at just $3.49 for a package of eight buns. 
The popular Instagram account @aldifavoritefinds made a post alerting their followers that "Keto friendly buns are here for the season! That is right, not a weekly item but here for the summer." They then wondered, "Will these be a regular item in your house this summer? Has anyone tried these?" Their followers were quick to express their excitement in the comments section.
Aldi shoppers wish the store would make these buns a regular item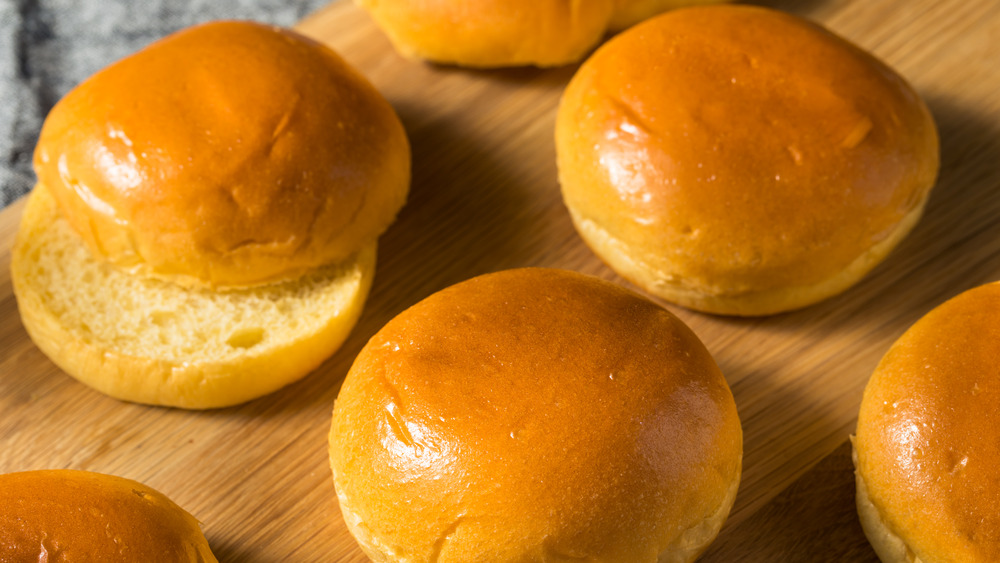 Shutterstock
Keto-friendly buns are apparently a hot commodity. As one Instagram follower replied, "I didn't try them yet but I most likely will buy a bag or two and keep them in my freezer for those once-in-a while 'dirty' keto days or when I'm too lazy to make my own," while another celebrated, "I'm diabetic so these are AMAZING."
Although Aldi plans to carry these buns in stock at least through the summer, that isn't quite long enough for some Aldi shoppers. "Please make these a regular option all year," another Aldi shopper posted. While one can hope the store does make them a regular item, it doesn't seem like they have any plans to do so in the works right now. But don't despair — as many other followers suggested, these buns should freeze well, so it's worth it to stock up if you have the space. The next time you head to your local Aldi, don't forget to snag a few extra packages to store in your freezer so you can keep enjoying these vegan, keto buns all year long.