This Is The Most Expensive Olive Oil At Costco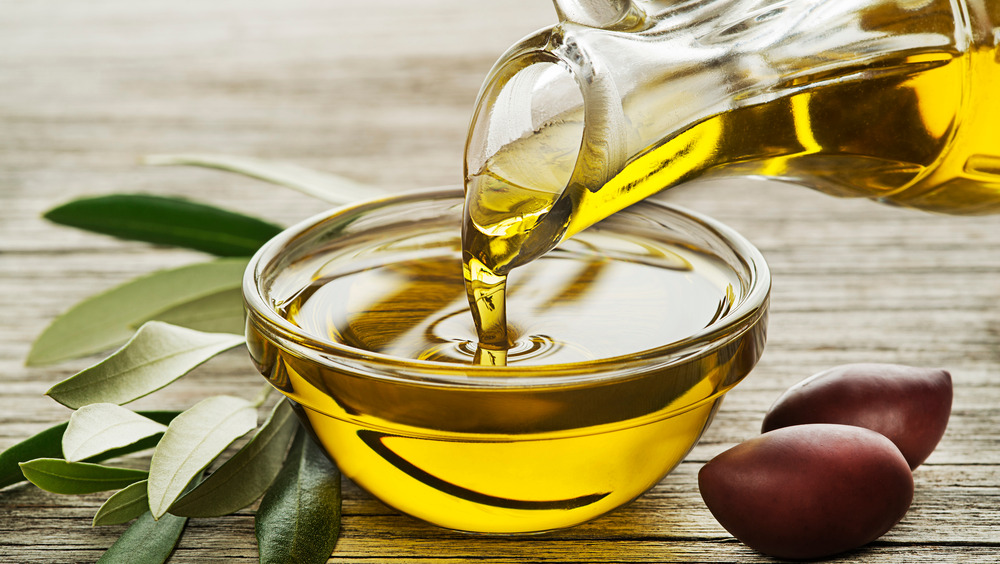 Shutterstock
We have a collective image in our mind of Costco offering the cheapest deals around. While the chain consistently makes saving money while shopping so much easier, the big box superstore also houses some incredible pricey items. According to Cheapism, you have the option of picking up a $2,500 chandelier, $2,500 package of wagyu beef, $5,500 mini grand piano, and even an $8,000 infrared sauna. In comparison, some of their pricier food items can't hold a candle to these luxury items, but still have the potential to leave a visible dent in your wallet. 
When it comes to shopping for olive oil, Costco offers up one of the pricier selections you can find at a grocery store. According to Eat This, Not That!, you can get a two-pack of Italian La Civetta olive oil, sourced straight from Puglia, Italy and made with handpicked Coratina and Frantoio olives for a mere $69.99. If you love an exquisite food experience, this oil has your name all over it, as only 20,000 liters get produced annually. When you need to stock up on some very select olive oil, you can't go wrong with La Civetta.
A Costco olive oil for the foodie in all of us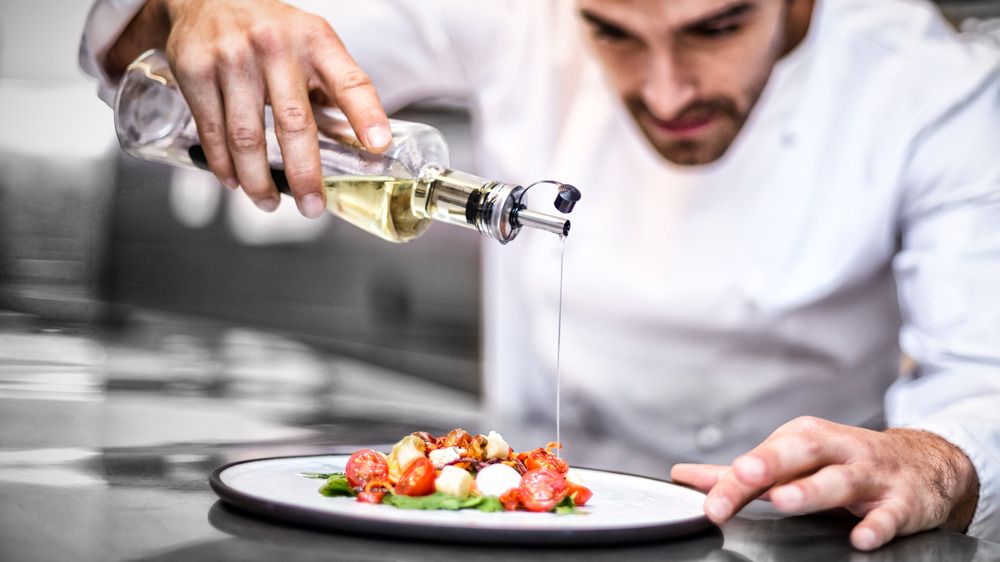 Shutterstock
According to Costco, each sampling of the oil contains a bouquet of apples, ripe fruit, and green almonds and goes great as a finishing oil on salads, seafood, steak, and pasta. For the amount of oil you receive, each liter of the oil comes to $11.67, which can easily compete with other olive oils. Compare this amount with the $185 price tag that comes attached to a single liter of Lambda olive oil, and this Costco selection looks like an absolute steal (via Well and Good). 
For a bit of luxury in your life, it can't hurt to splurge a bit on this multipack of fine Italian olive oil. If you find this deal at your local Costco and want to indulge in some classic Italian flavors, you have to give this selection of oil a shot. It has the potential to elevate anything it touches, and with quality like this, the oil practically pays for itself.