What You Should Know Before Drinking Another Mango Lassi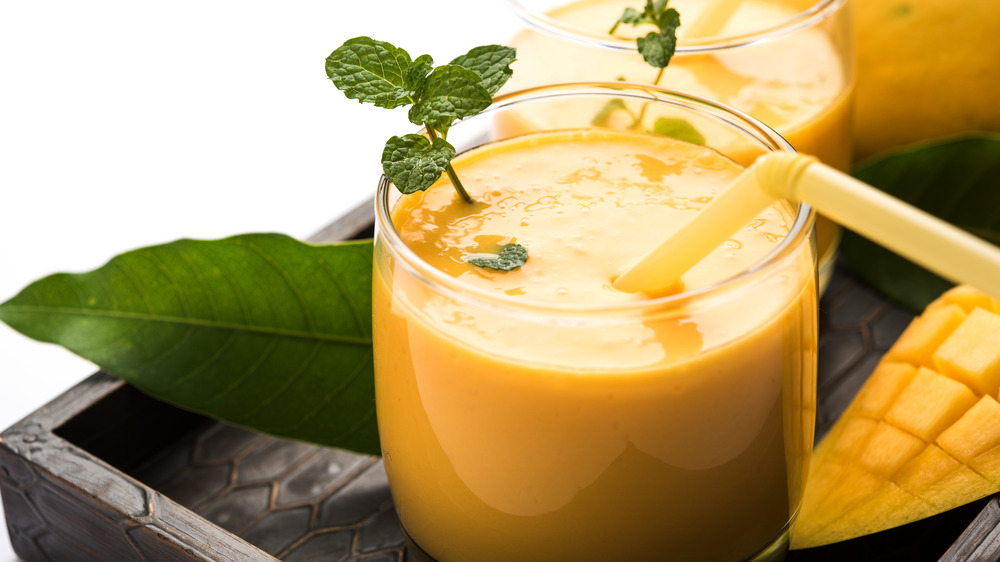 Shutterstock
As the summer months start getting closer, many folks can't help but turn to refreshing drinks such as freshly squeezed lemonade, iced tea, and mango lassi. In case you're not sure what the last drink is, here's a bit of a primer. According to Simply Recipes, a mango lassi is basically a yogurt-based drink that's made with mangoes and other delicious ingredients such as milk, sugar, cardamom, and ice.
The drink is refreshing and sweet — it's a perfect option for those who love sweet beverages with strong flavors. You can even use honey instead of sugar if you prefer a natural sweetener. This mango drink is popular in many parts of India and is pretty easy to prepare too. 
On the flip side, a mango lassi can be high in calories. To that end, it's important to keep some things in mind from a health perspective if you're tempted to get yourself a fresh glass of mango lassi to beat the summer heat.
It can wreck your diet plans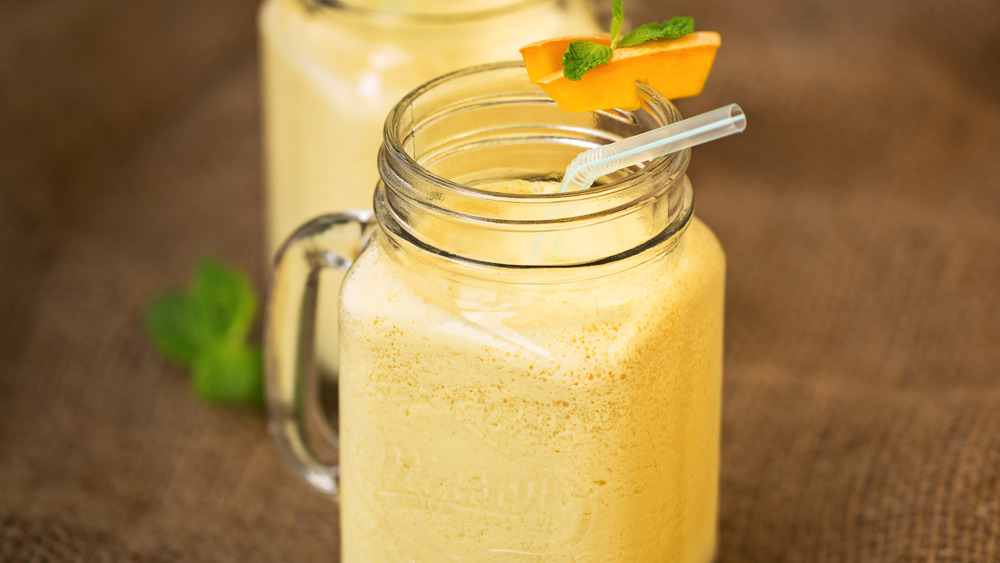 Shutterstock
As delicious as mango lassi is, the Indian beverage isn't exactly a healthy option if you're trying to watch your weight and ensure that you're keeping your diet in check. You see, a glass of mango lassi is calorie-dense, and downing a lassi is equivalent to drinking a mango milkshake. While it's true that you do get bonus points for consuming fruit and milk, you can't escape the excess calories.
If you drink a mango lassi, you're looking at somewhere around 200 calories minimum coupled with plenty of sugar that can mess up your diet plans in a big way. What you can do instead is opt for an alternative that's healthier and lower in calories, such as tomato juice, to make sure that you're focusing more on getting calories from your food. 
Can't stay away from mangoes? Make a healthier vegan version of the shake at home instead. Try a recipe such as this one from Unconventional Baker that uses almond milk and maple syrup. That way, you'll save up on those calories and be able to control the ingredients too!