Trader Joe's Shoppers Are Psyched For Its New Gluten-Free Almond Flour Tortillas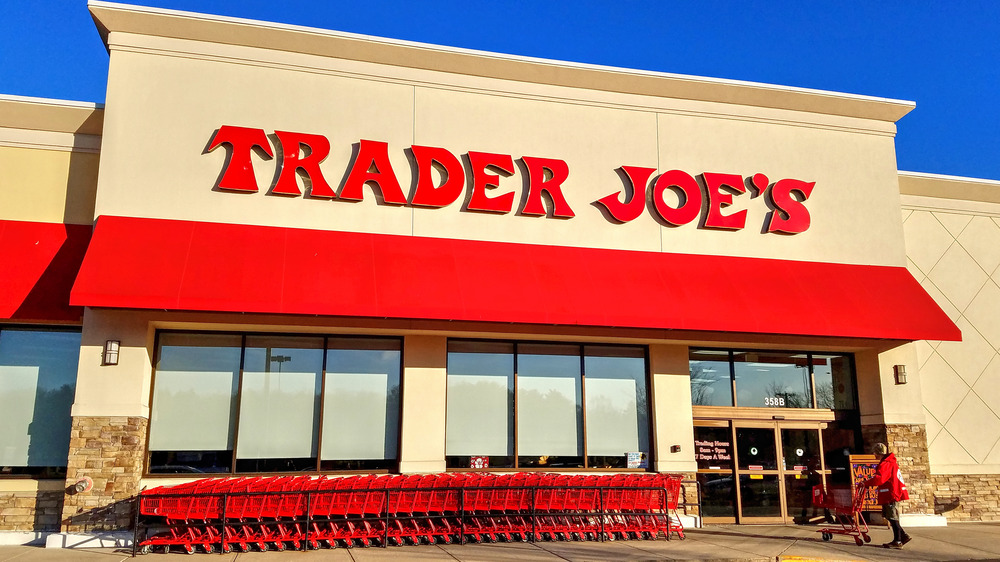 Shutterstock
Trader Joe's is undoubtedly one of the best places to turn to when you're looking for healthy options that fit your dietary preferences. According to Real Simple, customers can find quite a few healthy choices while shopping at the store. The best part? Trader Joe's, as a brand, is not very expensive and is actually within reach. The grocery chain has ensured that it stocks up on popular items that their customers love, such as cauliflower rice. 
Additionally, if you're following a gluten-free diet, you'll be pleased to know that Trader Joe's does a great job of offering many products that are suitable for your needs. It has scores of gluten-free items, such as dairy-free milk, candy, cereal, cookies, snacks, and more. Curious about some of the most popular gluten-free items at Trader Joe's? Well, Spoon University recommends trying toasted coconut granola from the store coupled with gluten-free rice pasta, a delicious chocolate chip brownie mix, chocolate covered blueberries, and more.
And if you're craving a Mexican meal, you're in luck! The store has now stocked up on delicious gluten-free tortillas!
Customers are quite excited about Trader Joe's almond flour tortillas
According to a recent Instagram post, Trader's Joe has come up with a lovely surprise for its fans by adding gluten-free tortillas to its shelves. The products are made using almond flour and can be perfect accompaniments to dishes such as quesadillas. Yum! 
Trader Joe's fans are already thrilled about the tortillas and are looking forward to experimenting with them. A commentator on Instagram wrote, "Very interesting. I may have to try these." Another Instagram user was more direct about their feelings and wrote that they "need" the tortillas in their life. We can't quite blame them. 
As per Popsugar, the almond flour tortillas are great in terms of flavor as well and can add a bit of excitement to your Mexican dinner nights for sure. Eager to dash out to your nearest Trader Joe's and buy a pack yet?