Costco Fans Can't Agree On This Ham And Cheese Pastry
Costco always has a wide assortment of freshly prepared pastries available. Recently, they have expanded their selection of savory baked goods with the release of their new ham and cheese pastry. However, while it may sound tasty, this new meat and cheese snack has Costco shoppers divided. A four-pack of these sizable pastries is selling for just $7.99, but while the cost is reasonable, some shoppers still aren't sure the product is worth the price (via Reddit). 
The pastries promise a rich, satisfying experience with real ham, creamy béchamel cheese sauce, and provolone cheese baked inside a buttery, flaky pastry crust. For some Costco fans, these savory treats more than delivered on that promise. One fan of the product, @rice_and_spam, raved in the comments section of a @costcodeals Instagram post announcing the new pastry: "So good!!! I had to go back multiple times to buy it." Follower @elmeek9 agreed: "I love these! Deff gotta heat them up for the full effect." However, for some Costco shoppers, these pastries just didn't hit the mark. One social media user complained, "These weren't that great. Wouldn't buy them again." User @darcie_teats agreed: "Didn't love the ham and cheese."
Many Costco shoppers felt the pastry was too greasy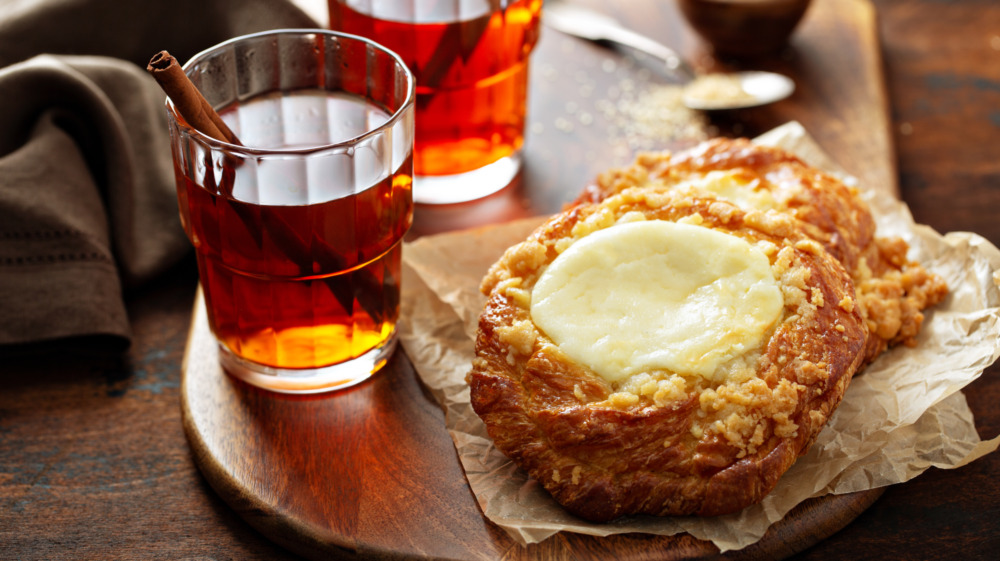 Shutterstock
Many shoppers fell somewhere in the middle, saying the baked goods weren't the worst thing they'd ever had, but definitely didn't live up to the hype. "They were good just got very greasy in the center," Instagram user @pnwimpreza explained, and @brit_l_h agreed: "They were too greasy for us" (via Instagram).
Costco is known to have a very wide selection of baked goods, so it's inevitable that some pastries just won't live up to the hype. So, although some shoppers found these ham and cheese pastries worth the buy, it does seem as though they are just a little too greasy for them to really be considered a must-buy. Individuals who are sensitive to grease, don't have time to warm up their treats, or are just not big fans of savory pastries might want to look elsewhere in their baked goods aisle for their afternoon pick-me-up. As user @elmeek9 commented on Instagram, Costco's almond pastries are even better. They enjoy them cold with a hot cup of coffee.
With the wide assortment of pastries and treats that are available, shoppers are sure to find something that will satisfy their cravings, even if it's not this particular pastry purchase.