It Takes Less Than 5 Minutes To Make Rachael Ray's Spinach Salad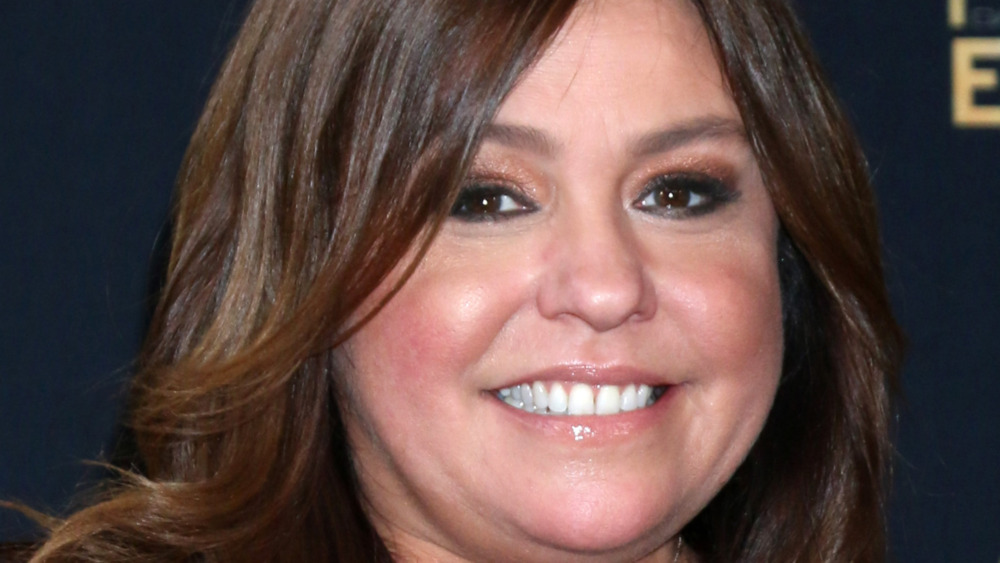 Shutterstock
Everyone likes a good meal at home. This past year, many people have been turning back to preparing dinners in their own kitchens. But even for people who have more free time, it's always a plus when food doesn't take hours to prepare.
Rachael Ray apparently also loves a quick and delicious meal. The celebrity chef just shared a recipe for a spinach salad with warm bacon-maple dressing that takes just three minutes to make. The recipe, posted on Rachael Ray In Season, promises to "hit all the right notes: savory, sweet, bacony – and super fast."
The recipe starts with fresh spinach or baby spinach and a hard-boiled egg, like most spinach salads. The secret, however, is in the warm dressing that's drizzled over the greens.  The dressing is made by combining olive oil, a shallot, garlic, apple cider vinegar or sherry vinegar, a slice of meaty bacon, Dijon mustard, thyme, salt, pepper, and maple syrup. 
An almost instant meal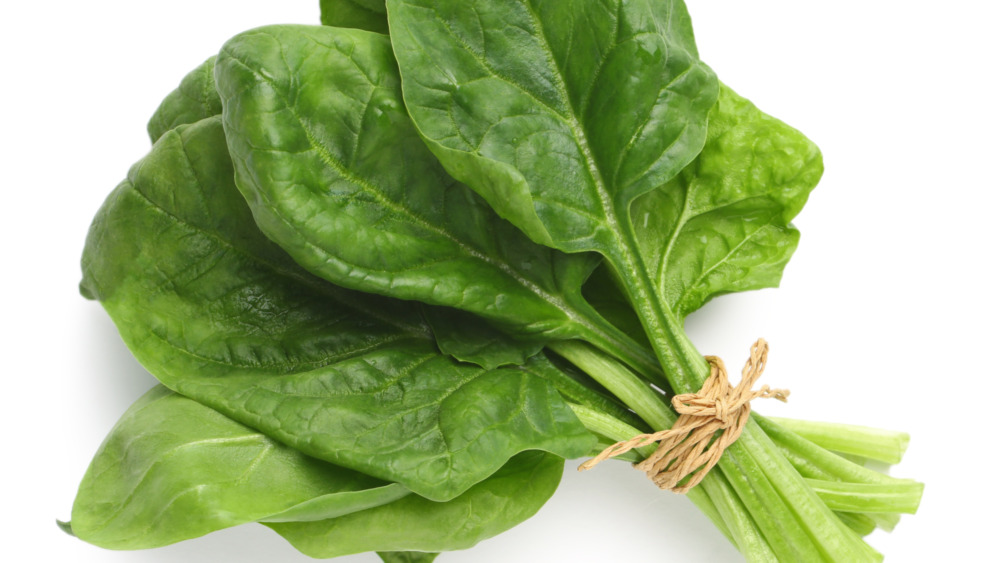 Shutterstock
To make the warm dressing, the olive oil is heated in a saucepan over medium-high heat before the bacon is added to the skillet, followed by the shallot and garlic. After removing the pan from the heat, it's time for the vinegar and maple syrup to join the mix. The dressing then gets added flavor from the Dijon mustard, thyme, salt, and pepper. To finish the salad, toss the spinach with the dressing, add sliced radishes, marinated mushrooms, and the hard-boiled egg. Serve and enjoy (via Rachael Ray In Season). 
That same warm bacon dressing can be used on a variety of items. Allrecipes suggest adding warm bacon dressing over cucumbers, cabbage, or dandelion greens to spruce up these veggies. This simple recipe is a real time-saver compared to other online recipes a spinach salad with warm bacon dressing. Alton Brown's recipe, which he shared with Food Network, takes about 20 minutes of prep time, versus Ray's three minutes. Those extra 17 minutes can make a big difference to busy professionals who want to put a good meal on the table in a hurry.
For spinach salad lovers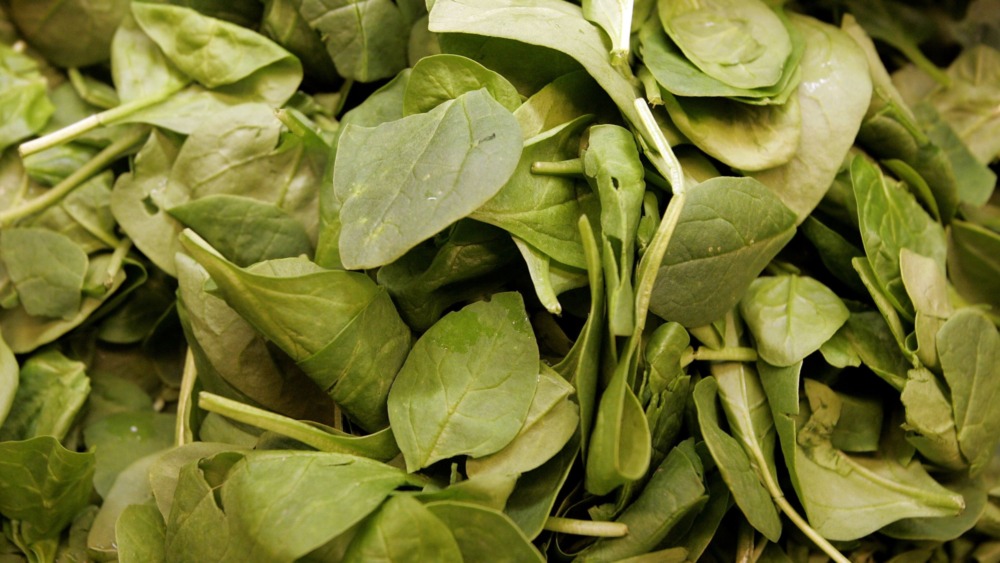 Justin Sullivan/Getty Images
Seafood lovers with a little more time on their hands might enjoy Rachael Ray's spinach salad with shrimp (via Rachael Ray In Season). The recipe, which adds sauteed shrimp and feta cheese, gives a classic spinach salad a Mediterranean twist. The recipe, which takes about 15 minutes of prep time and five minutes of cook time, calls for stir-frying a pound of deveined and peeled shrimp and tossing it into a salad. The dressing for this spinach salad is made with olive oil, red wine vinegar, mustard, and a touch of honey.
If you want to serve a spinach salad as a starter or a side dish instead of making it the main meal, Rachael Ray's baby spinach salad recipe (via Rachael Ray In Season) is a classic that's quick to make. The salad starts with baby spinach leaves and adds crumbled goat cheese and pomegranate seeds for a pop of color and texture. A simple dressing of red wine vinegar, honey, extra virgin olive oil, salt, and pepper are tossed into the salad. This simple recipe is quick to make, yet anything but basic.