White Castle's Telfar Collab Is Giving Its Uniform A High End Upgrade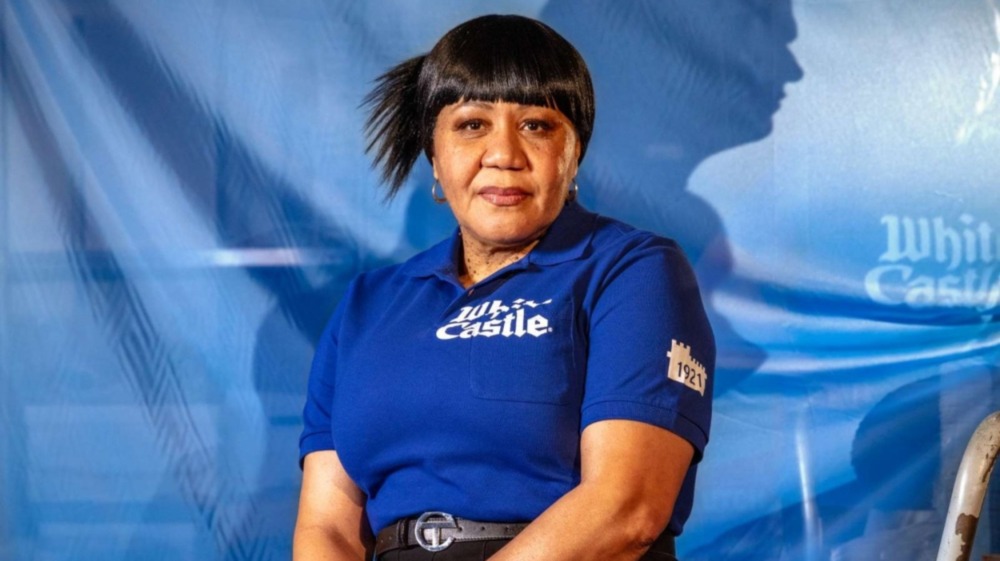 Elliott Jerome Brown Jr./White Castle
In honor of White Castle's 100th birthday, the iconic purveyor of those infamous little sliders has collaborated with another (though much younger) iconic brand — the uber-hip, often-copied (via New York Times), award-winning New York City fashion line Telfar. According to a press release sent to Mashed, the fast food chain, "wanted something special for our 100th birthday that captures the authentic spirit of White Castle," said Jamie Richardson, a vice president at White Castle. And it appears they've achieved precisely that because (in case you haven't been following fashion news) Telfar is a BIG deal. And that's not just in the fashion world, but also with those interested in celebrating the message of inclusivity cultivated by its founder, Telfar Clemens (via WWD).  
Soon all 10,000 of White Castle's team members will be sporting pieces from the new uniform collection. Each piece, which is available in a choice of royal blue, light blue, and black, features the name "White Castle" and references to White Castle's big 1-0-0 (and counting). The high-end collaboration includes a t-shirt, polo shirt, apron, visor, and durag, which was added at the request of many White Castle team members. 
"It's the first time White Castle has offered the hair accessory and might be the first time any restaurant has done so," the press release shared — but White Castle team members aren't the only ones who could be wearing the new White Castle merch.
You can score your own Telfar x White Castle merch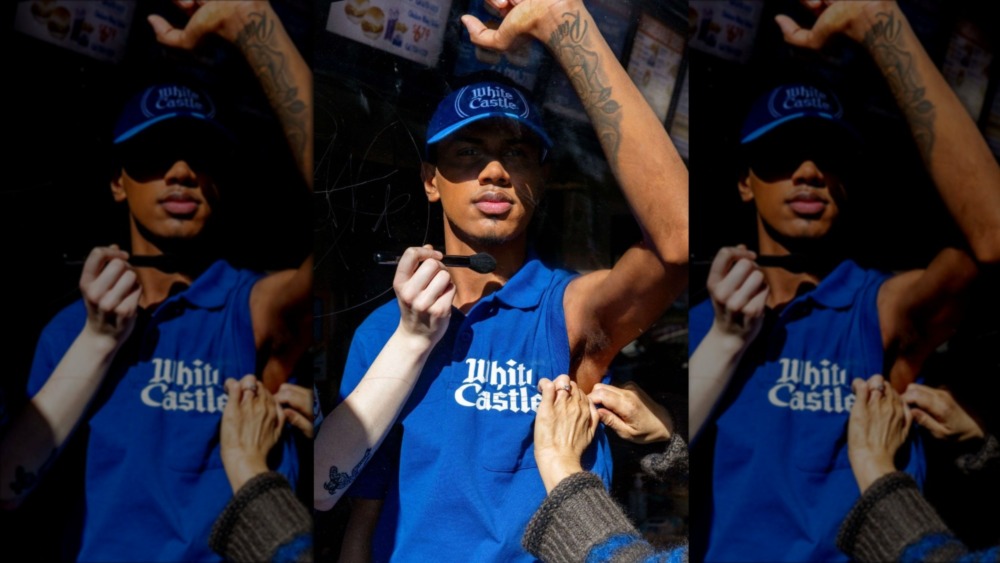 Elliott Jerome Brown Jr./White Castle
"Real ones don't need an explanation of why there is a Telfar x White Castle collab," explains the website page dedicated to putting Telfar x White Castle durags into the hands (and onto the heads) of fans. Other White Castle x Telfar apparel available for purchase by "civilians" includes a t-shirt, beanie, and hoodie, which are not part of the uniform collection. Proceeds from this line are being donated to the Robert F. Kennedy Human Rights Liberty and Justice Fund, which describes itself as "celebrating and defending trans and other non-binary lives," as well as providing bail money to imprisoned minors, according to the press release recived by Mashed.
Telfar was founded 15 years ago by Telfar Clemens, who is described in a New York Times profile as a "queer Liberian-American designer" seeking to "smash the old fashion system to bits." In 2015, Clemens (who happens to be a longtime White Castle fan) asked the fast food chain to sponsor the Telfar show during New York Fashion Week. The successful collaboration was followed by another in 2017, when Telfar first began designing White Castle uniforms. Telfar has now designed and produced three more sets of uniforms for the company, including this new 100th birthday collab.
The Telfar x White Castle collaboration came from a place of mutual respect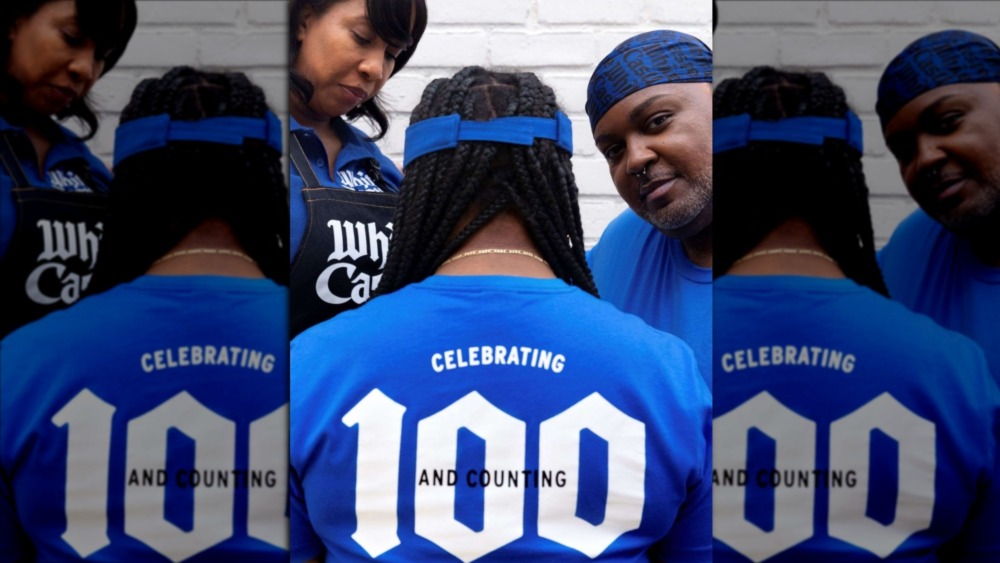 Elliott Jerome Brown Jr./White Castle
White Castle's collaboration with Telfar comes from a place of deep mutual respect and fondness. "White Castle supported us before our success and we consider them family," explained Babak Radboy, Telfar's creative director, in a statement sent to Mashed. "Their team would serve sliders backstage at all our shows and were basically part of our team. It's still the only thing open after midnight in Telfar's hood — seeing our uniforms there means something to us, and so we take it personally."
"Telfar has taken our uniform to a new place, creating something that's distinctive, attractive and comfortable, and something our team members will feel great in whether they're at work or hanging out with friends and family," stated Richardson. To honor that shared admiration, the Telfar x White Castle uniform collection — as worn by members of the White Castle team in Queens — is captured in an intimate portrait series shot by photographer Elliott Jerome Brown Jr. All photos accompanying this story are from Brown's series.