How The Pioneer Woman's Daughters Have Been Helping Her Behind The Scenes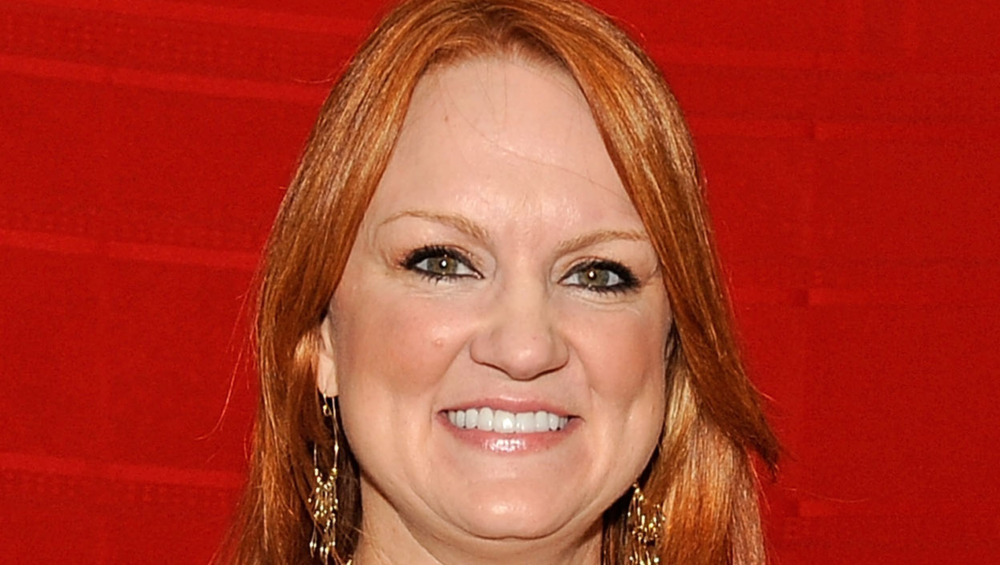 Bobby Bank/Getty Images
It has often been said that cooking is a language all itself. It truly helps strengthen bonds and brings families and friends together in a world where work and tasks tend to take precedence. Transform Health relays all the benefits of cooking, with relationship-building at the top. It seems no one understands that more than The Pioneer Woman, Ree Drummond.
Drummond focuses on cowboy-friendly recipes — inspired by her husband and their progressing relationship (he's a cowboy). What started as a blog in which she shared recipes created herself for her family, soon became a Food Network TV show where they are heavily featured. Now, roughly 15 years later she's still cooking up delicious meals for viewers and her family. Cheatsheet even goes in depth about some recipes she and her loved ones enjoy cooking together, including steak sandwiches, quesadillas, and chicken parmesan. But aside from playing the role of taste-tester on camera, her kids help a lot behind the scenes, too!
It all started with the pandemic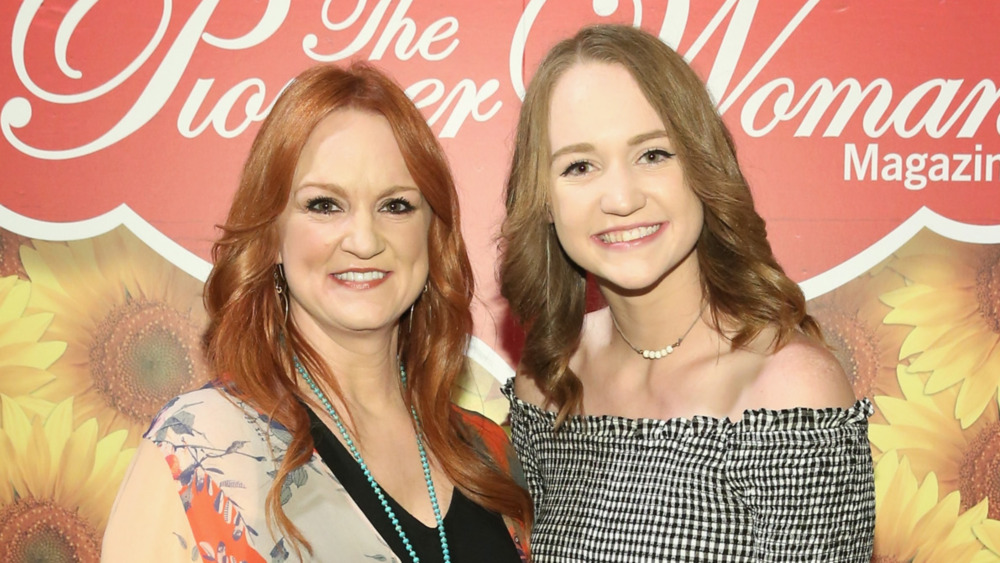 Monica Schipper/Getty Images
Ree Drummond utilized the Food Network's extensive crew before COVID hit, according to her website, but the pandemic has forced her to get creative without the ability to host an entire crew. So what are the roles of her new production team? Drummond writes that her daughters Alex and Paige are responsible for the main camera, while her nephew Stuart and daughter's fiancé Mauricio snap still shots and focus on getting the wide camera rolling. But their roles don't stop there — even clean up is a family thing!
Although her fam has really stepped up to the plate, Drummond does have a few professional helpers who do everything from gather ingredients to assist with sound and production (via The Pioneer Woman). Drummond recalls this pared down team being so efficient that they were in and out before Drummond and her clan even arrived at the lodge. So while the pandemic may have sent some television stars into a tizzy, the Drummonds were coming together like a well-oiled machine. Anyone else super impressed?