Aldi Shoppers Are Loving These Granola Cookie Bites
Aldi has you covered if you love a healthy snack. According to Eating Well, the grocery chain offers up a remarkable selection to anyone looking to stay fit and healthy, with alternative snacks like grain-free cookie bites, cauliflower tortilla chips, and even salmon power bites. If you love these fan favorites but have wanted something new to tide you over when midday hunger strikes, look no further than Aldi's granola cookie bites. 
Instagrammer @aldifavoritefinds discovered the goods on their latest grocery run and found that the cookies come in four flavors — almond, hazelnut, blueberry, and chocolate & coconut. They posted a picture of the goods, alongside the caption "Granola Cookie Bites $2.49 are available in four flavors and come with 5 packs in each box. These are vegan and lactose free. Swipe the photos to see the flavors. I tried the chocolate coconut and they had a good crunch and nice chocolate flavor but definitely needed more coconut." The post has so far garnered over 1,000 likes, and shoppers say they can't get enough of these snacks.
Aldi's new take on the granola cookie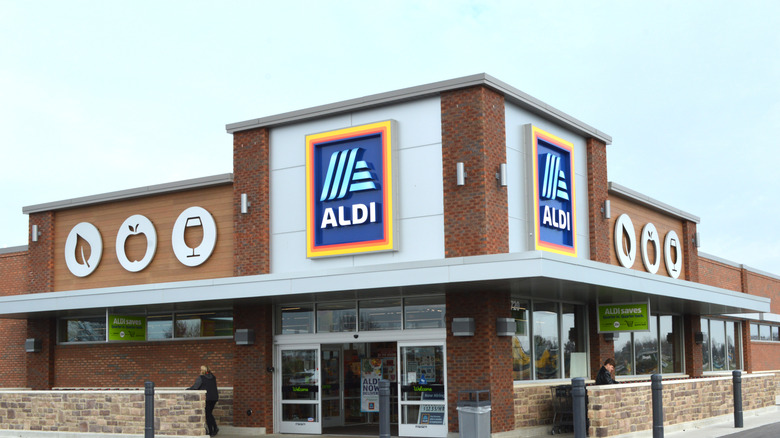 Shutterstock
Fans can't wait to try the product. Excited replies have poured in, ranging from "I'll be trying the blueberry & hazelnut!" to "Neeeedddd!" Some followers have noted that the goods haven't hit their local Aldi yet, claiming, "These aren't due in my store till next week," and, "Looked for these at more [stores] and didn't have any luck." With a bit more time, we can hopefully see the snack hit stores nationwide. The product now appears on Aldi's website under "Upcoming Aldi Finds," indicating we should definitely plan to see them hit shelves sooner rather than later. 
If you want to get your hands on these cookies, make sure to keep an eye out for when these snacks go public. Aldi has a habit of switching products in and out of rotation at a moment's notice, and you wouldn't want to miss out on all the flavor packed into each one of these cookies that can get the internet talking. Make sure to pick up a pack on your next grocery run and see if the snacks live up to the hype.