How Rich Is The LongHorn Steakhouse CEO And What's The Average Pay Of Its Employees?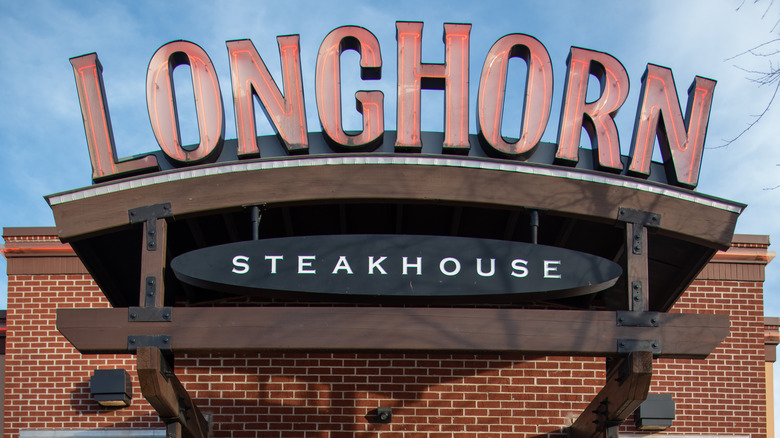 Shutterstock
Good steak can sometimes be hard to find, but if you head to LongHorn Steakhouse, you won't have much of an issue getting some. Specializing in steaks that are, as the official website states, "expertly crafted," start "with picking quality cuts," and wrap up "where most good things do: on the grill," Longhorn has continuously made an effort to have all customers leave with a smile on their face. Though the team's goal is to always have customers leave happily full, does that mean workers leave feeling the same way in regards to their paychecks?
According to Indeed, those who work as line or prep cooks can expect to make anywhere between $13.28 and $14.26 an hour. Hosts, however, can expect to make a bit less, with an average hourly amount of $12.78. If you're equipped with managerial experience, shift leaders will get paid an average of $31,579 per year, while service managers are making $44,013. If those amounts aren't enough for you though, you'd be happy to know that restaurant managers or those simply holding a manager position can bring in $48,846 and $55,581 per year, respectively. But how does that compare to what the company's CEO, Eugene Lee Jr., is worth?
Eugene Lee Jr. is the CEO of Darden Restaurants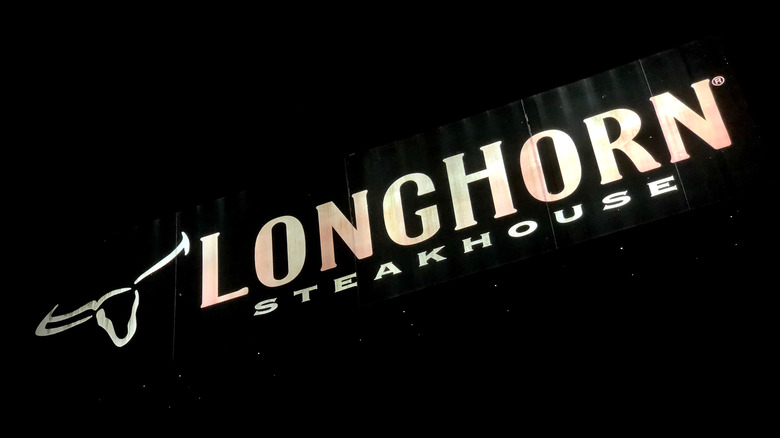 Shutterstock
Eugene Lee Jr., who the official Darden website notes as joining the Darden family in 2007, is actually worth more than one might assume. According to Wallmine, as of February 2021, the big-time CEO's net worth is a jaw-dropping amount of "at least $53.1 million." At that time, the site revealed that Lee owned almost 80,000 shares in the company that were worth over $44 million. As of late February 2021, however, Yahoo! Finance revealed that Lee sold the entirety of those stocks for a total amount of $10.4 million. 
So what about the remaining amount of his worth? Wondering where that comes from? Wallmine also notes that Lee gets paid very well in his position as president and CEO of Darden (LongHorn's parent company), as his yearly salary is a whopping $8,688,710 per year. If that amount seems astronomical to you, it's good to remember that he's overseeing all of Darden's restaurants, which include popular eateries such as Olive Garden, LongHorn Steakhouse, Cheddar's Scratch Kitchen, Yardhouse, and more (via Darden). With the shift in price for the sale of his stock, though, one can expect that Lee's net worth is a bit less than reported. There's no telling how much more he could be worth when considering other investments, business ventures, or savings that he has tucked away, however, so it could still very much be close to the $53 million mark.