This Simple Tip Allows You To Prep Cake Ahead Of Time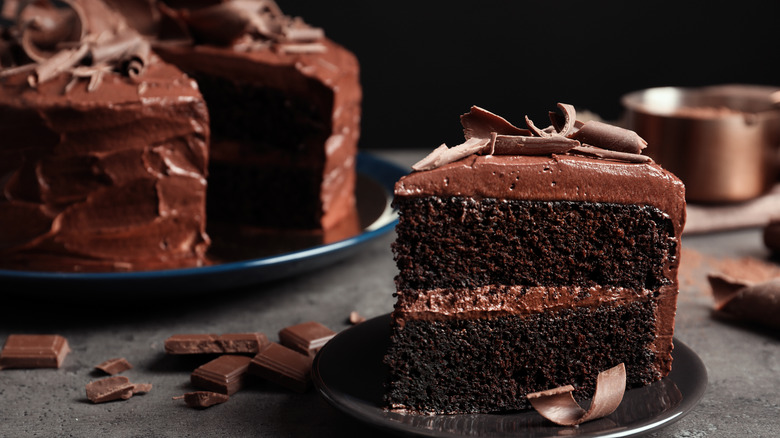 Shutterstock
If you're the host throwing a party, small gathering, or even a dinner party for just a handful of guests, it's a lot of work no matter how many people are attending. From getting the space clean and the food prepared, it leaves little room for baking, cooling, and frosting a cake on the day of the get together. Fortunately, there's one simple trick you can use to get it done early and doesn't leave you resorting to a box of cake mix.
According to Taste of Home, you can bake a cake up to two months in advance as long as you freeze it unfrosted. When the big day arrives, all you have to do is pull it out of the freezer and stick it in the fridge to thaw. Once it has, take it out and complete it with any kind of frosting, filling, or toppings you'd like. You can even use this trick with cupcakes, too. Just make sure you both correctly freeze and thaw the cake if you choose this route.
You can even make the icing easy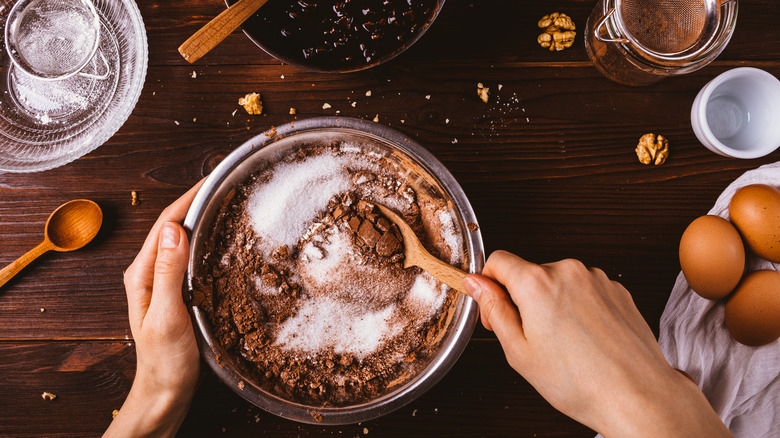 Shutterstock
If you know you are really going to be in a pinch, you can even prepare frosting in advance, though it ultimately might not save you nearly as much time or effort as baking and freezing the cake in advance does. Frosting can be made a day or two ahead of time, but it can get thick and unwieldy. If you find yourself trying to wrangle cold frosting, you can borrow Pretty Simple Sweet's hack. This requires you to put the frosting back into the bowl of a stand mixer and whip it again to make it fluffy and malleable.
That's why if you really need something fast and easy to clean up in a flash, store-bought icing is your best friend for polishing off a frozen cake you made well ahead of time. There are even tricks to making it taste more homemade.
The combination of the make-ahead cake that's been defrosted and the store-bought icing will ultimately give you bragging rights for having made a beautiful dessert that you really did make yourself. So don't be afraid to sign on for hosting and making the whole menu. With a few simple tricks, it's definitely manageable.