The Futuristic Way You Could Soon Get Groceries Delivered From Walmart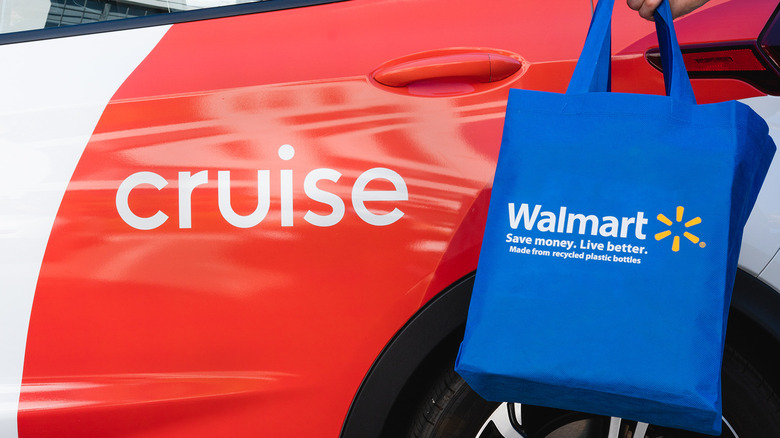 Walmart
Cruise, General Motors' self-driving vehicle subsidiary, has picked up a new investor. 
After working with Cruise on a pilot project in Scottsdale, Arizona for the last five months, grocery giant Walmart says it was time for them to go all-in and put money into the project (via CNBC). John Furner, President and CEO of Walmart U.S., said in a corporate blog post that the investment is being viewed within his company as "a marker," in that "it shows our [Walmart's] commitment to bringing the benefit of self-driving cars to our customers and business."
Walmart has a solid reason for putting money into the fledgling company. The company wants to add self-driving cars into its suite of delivery options, particularly since they predict more consumers will be shopping online, and the investment will help Walmart bring in a strong last-mile delivery service that could make it even more competitive (via Grocery Dive). That could mean groceries delivered from Walmart right to your door, all via a self-driving car.
Cruise's cars will help Walmart boost its last-mile delivery options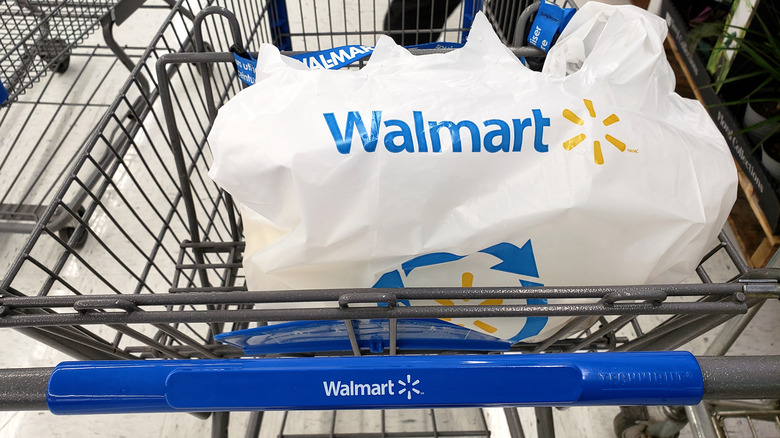 Shutterstock
Walmart's John Furner also points out that going with Cruise fit in with a vision of the direction that the retail industry, as a whole, was heading towards. "Over the years we've been doing a lot to learn more about the role autonomous vehicles can play in retail, and we've seen enough to know it's no longer a question of if they'll be scaled, but when," he says (via Walmart's corporate blog).
Walmart says it is impressed with Cruise because of the brand's business model, technology, and what it called "unmatched driverless testing." Cruise offers an all-electric fleet powered by 100 percent renewable energy, which helps Walmart reach its goal of being fully dependent on renewable energy by 2035 throughout its supply chain, and hitting zero emissions by 2040.
CNBC says Walmart's investment is part of a fresh round of funding for the self-driving vehicle division, which comes to a total of $2.75 billion. Furner also said that the investment put Walmart in the company of Cruise's other investors, like Honda and Microsoft.