Aldi Shoppers Are Obsessed With These Fruity Sparkling Water Flavors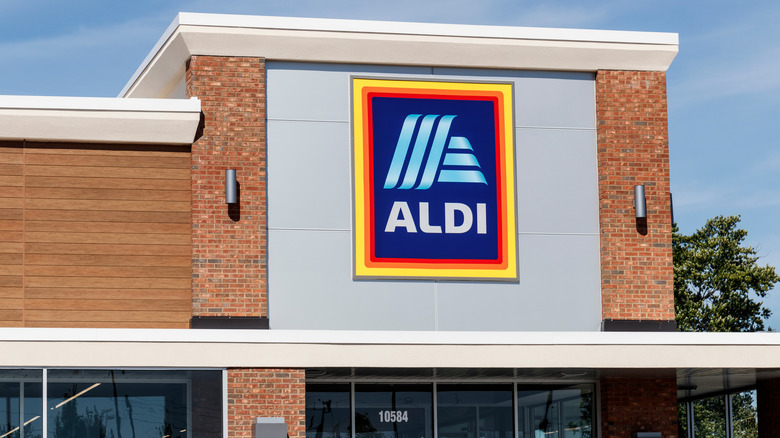 Shutterstock
Those who are crazy about seltzer water have probably already realized that Aldi has a great low-cost selection of bubbly carbonated water. And while you can get the PurAqua Belle Vie cans of sparkling water year-round, the PurAqua Belle Vie Bold line is the real winner of Aldi's bubbly canned drinks. Sometimes Foodie reviewed several options only to call the PurAqua Belle Vie Bold line, "really successful." Fortunately, for all of us, Aldi just announced that they are bringing back the summery flavors some already know and love. 
In a recent Instagram post, the official Aldi account @aldiusa shared a photo of three PurAqua Belle Vie Bold flavors including cherry lime, blackberry cucumber and pineapple strawberry. The caption read, "Spring has sprung! Which Belle Vie Bold flavor is your fave and why?" Within a day the post had received more than 1,700 likes and Aldi shoppers that commented seem to have a clear favorite.
Aldi customers react to new PurAqua Belle Vie Bold flavors
Fans were quick to ask about the availability of the seltzers on the Instagram post. However, others asked questions, like, "Are these new I've never seen them at my Aldi?" The grocery chain was fast to respond with the availability of the cans and boxes of the seltzer at individual stores within different states that people inquired about. There were also plenty of people that were well acquainted with the drinks and already know which is their favorite. One person wrote, "Blackberry cucumber! Because it's Tart & refreshing!" Another commented, "Cherry lime!!!" Someone else clearly loves them all writing, "I buy these all the time, they are all tasty."
However, pineapple strawberry seemed to be the popular pick. One comment read, "Pineapple strawberry is perfect for summers by the pool," while another read, "Pineapple and strawberry! It makes me think I'm on vacation!!" Someone else added, "I love them all! But pineapple strawberry is my all time fave!! Drinking one right now!!" So, give them a try and definitely pick up one of the popular pineapple strawberry ones when you see them at your Aldi store. Sounds like you won't be disappointed!