Taco Bell Is Testing A New Plant-Based Taco. Here's Where To Try It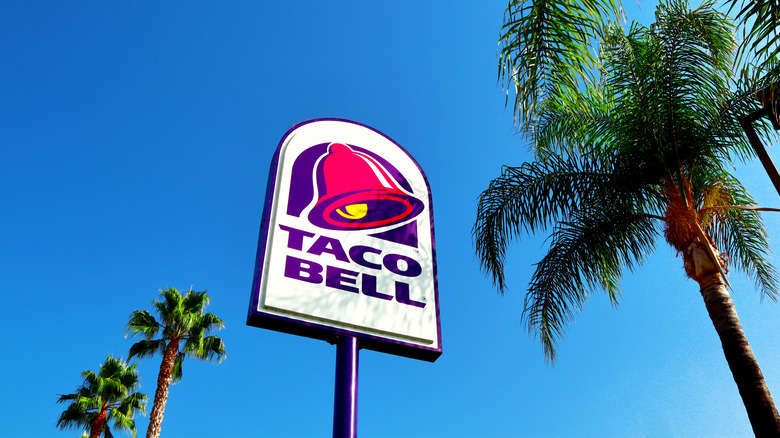 Shutterstock
No one knows what people want like fast food restaurants. By 2019, Red Robin, White Castle, and Burger King already had Impossible Burgers on the menu, and the number of participating restaurants hawking alternative-meat items has only risen (via Delish). According to Uproxx, you can now pick up alternative meat menu items at fast food chains as diverse as A&W, Carl's Jr., Del Taco, and Dunkin'.
Taco Bell now looks to join the fray with their latest creation. According to Chew Boom, Taco Bell has started testing out its Cravetarian Taco. This new taco is loaded with shredded cheddar cheese, lettuce, tomatoes, sour cream, and a proprietary plant-based meat made from peas and chickpeas, all loaded into a crunchy corn taco shell. The meat alternative only appears at a single Taco Bell located in Tustin, California, but if the mood strikes, you can swap out any meat in any item for the new plant-based protein. The Cravetarian Taco is now available for $2.19, but if you choose to sub in some of the new certified vegan protein to any of Taco Bell's standard fare, you won't face any additional charges.
A new world of flavor for Tex-Mex fans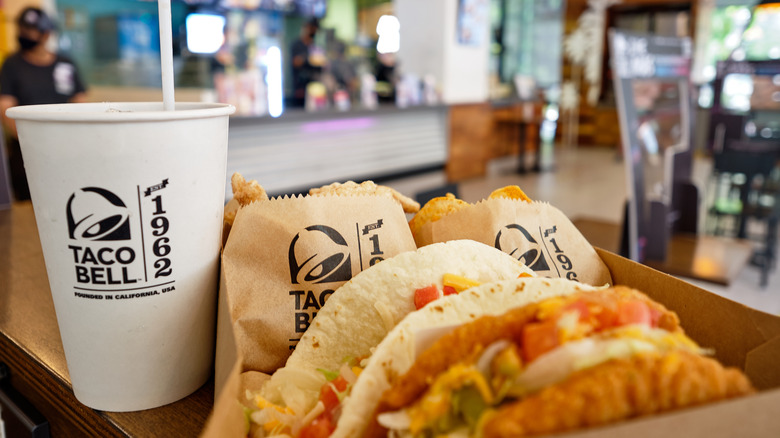 Shutterstock
If the product takes off at the test location in Tustin, California, Taco Bell fans might be able to see this new item on menus nationwide sooner rather than later. According to CNBC, Taco Bell had teased consumers with a new plant-centric Beyond Meat menu item in January, and it looks like they have finally made good on that claim. The item tests until April 29th, meaning you only have a short time to try it out or plan a road trip to get a taste of the new potential item. With any luck, you might also see this alternative protein hit menus at other Yum brand restaurants, like Pizza Hut and KFC.
If you're not anywhere near Tustin in the next few weeks, with a bit of luck, you can enjoy a Cravetarian Taco nationwide in the future. If the test phase goes well, you can see how the alternative protein holds up against other plant-based competitors.