Aldi Fans Are Unsure About Its New UK Clothing Line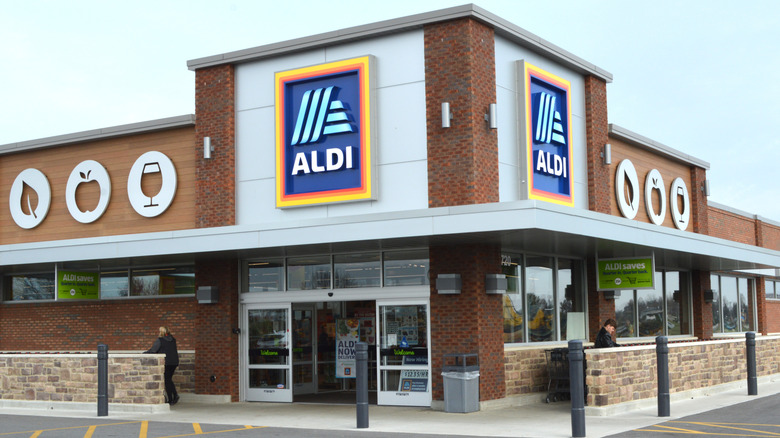 Shutterstock
When it comes to showing off how much we love our favorite grocery stores, we have a huge variety of options available right at our fingertips. Publix aficionados can show off their love for the store by buying a branded Swiss army knife, high-end Publix wristwatch, or even Publix-branded golf balls (via Publix). Even Winn-Dixie has a variety of cups, stationary, and more that can show off our brand loyalty (via Southeastern Grocers). Thus, it comes as no surprise that Aldi jumped into the action by letting its shoppers show some love for the store's great value via branded socks, jumpers, and more.
According to Express, Aldis across the U.K. have started offering up unique clothing options to local customers. The items, which hit online stores on April 25, 2021, and brick-and-mortar locations on April 29, 2021, include socks, pajamas, hoodies, and even underwear featuring the Aldi logo. The gender neutral clothing line has confused shoppers, with some claiming that the goods look too much like store uniforms. Others wonder why anyone would want to wear a supermarket's logo on their chest. Some shoppers enjoyed the socks the most, as they featured the Aldi signature brand colors, but lacked any proper logo. Still, this clothing launch has caused quite the stir.
A U.K. celebrity got in on the Aldi love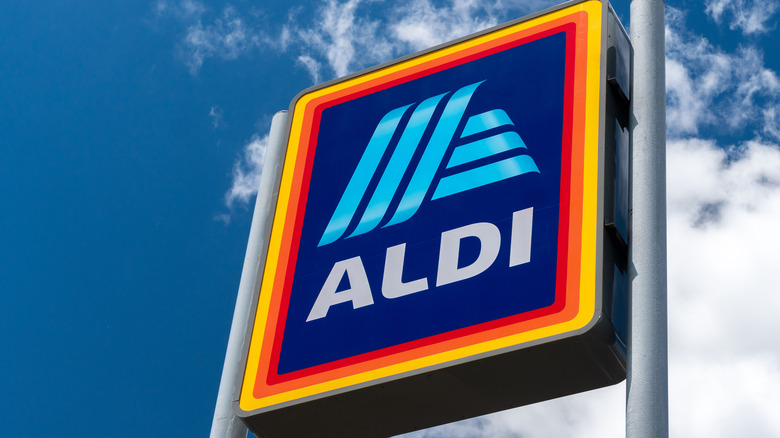 Shutterstock
The new Aldi clothing line has strongly divided shoppers since its announcement. Tommy Fury, a contestant on the U.K. television program "Love Island," posted a photo to his Instagram featuring himself sporting a gray Aldi pullover sweater, but his fans did not get onboard (via My London). Fans responded with comments like, "No one is going to be walking round wearing a bloody Aldi hoodie," and, "I'd rather wear a brown aran cardigan knitted by a blind granny."
Twitter does not know how to approach the new line of clothing, either. Some commenters love the new threads, replying to Aldi's tweet with comments like, "Might have to get a t shirt and some socks, please remind me," and, "I'm getting those boxers." Others want nothing to do with the new clothes, stating, "Is this a joke? ALDI X PLT was not the collab I was expecting or wanting," and, "a collab with serial eco destroyers PLT?? On Earth day?" While we might have to hold out until this Aldi fashion line makes it stateside, we can still daydream about assembling our perfect outfit that shows off our love for great value and fun grocery shopping. With any luck, we can get our hands on some of this new Aldi merchandise sooner rather than later and show off our branded hoodies and socks to anyone who needs a bit more Aldi in their life.