Dunkin' Has Good News For Coconut Milk Fans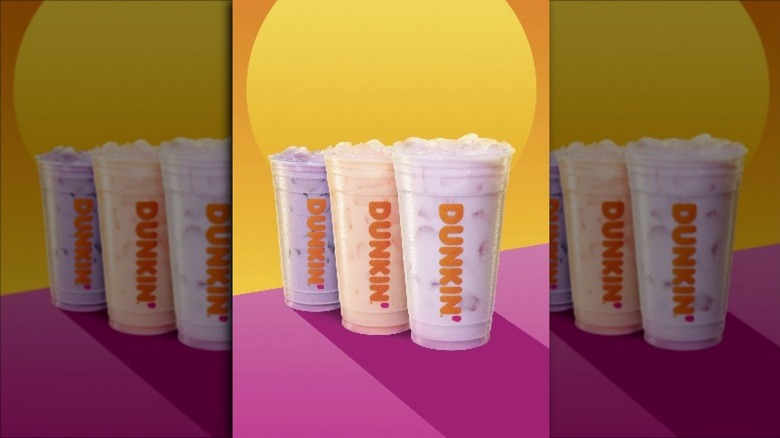 If you've searched high and low for a plant-based milk to add into your morning coffee, look no further than coconut milk. This high-fat milk derived from coconuts makes for an extra smooth cup of coffee, and thanks to a high triglyceride count, can help out anyone looking to lose some weight on the keto diet or gain some extra energy while exercising (via Coconut Cloud). Making coffee with this milk at home couldn't be simpler, but if you rely on your favorite chains to get you going in the morning, finding coconut milk on mainstream menus proves a bit tougher. Lucky for us, Dunkin' has some coconut-filled plans that can get us excited for our morning coffee.
In a press release sent to Mashed, Dunkin' announced plans to start including coconut milk into menu rotation starting on April 28th. This milk alternative joins oat milk and almond milk on Dunkin' menus, and in celebration of the new milk's menu inclusion, we can plan to see signature coconut milk iced lattes and Dunkin' Coconut Refreshers for sale soon. The new refreshers run a gamut of flavors, including Pink Strawberry, Golden Peach, and Purple Pomegranate. Pink Strawberry combines coconut milk and strawberry dragonfruit flavors together, while Golden Peach pits peach passion fruit flavors up against coconut milk. Purple Pomegranate takes the best aspects of coconut milk and mixes it up with blueberry pomegranate flavors. Dunkin' even has some special deals to get us excited to try out these new drinks.
Dunkin' summer flavors full of coconut love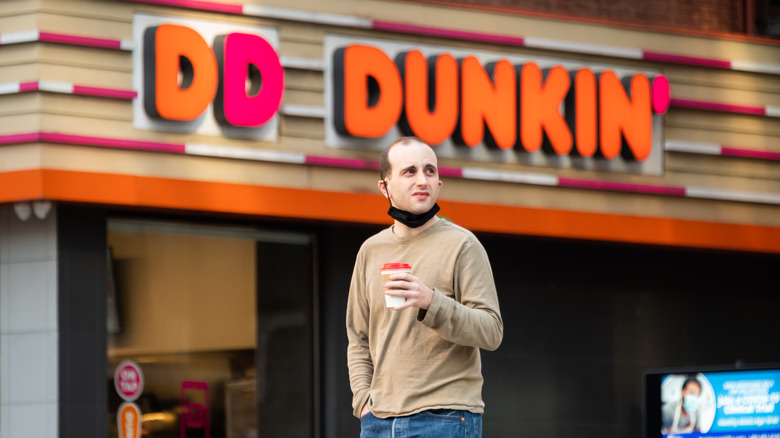 Noam Galai/Getty Images
If you love the idea of these new Refresher flavors but need another reason to stop by your local Dunkin', you have to check out the special deals you can score on the new drinks. According to The Beet, the chain plans to offer the new, medium-sized Refreshers for $3 from April 28th to May 25th. With an offer like that, we can't help but try out each new coconut milk-based drink to find our perfect match. The latest milk addition takes aim at Starbucks, who up until recently, has dominated the alternative milk market (via CNN). Starbucks has offered coconut milk on its menu for years, and considering Dunkin' just added oat milk to menus last year, this latest coconut addition might indicate the donut giant plans to take down Starbucks' grip on plant-based milks.
These Refresher flavors guarantee to get our thirst quenched in no time while keeping us coming back for more. Make sure to drop by starting April 28th to take advantage of the $3 deal and discover a game-changing milk alternative that can take your coffee to the next level. After one sip, you'll see why coconut milk makes waves and deserves a place in your next cup of morning joe.