Sophia Loren Just Opened Her Own Pizza Chain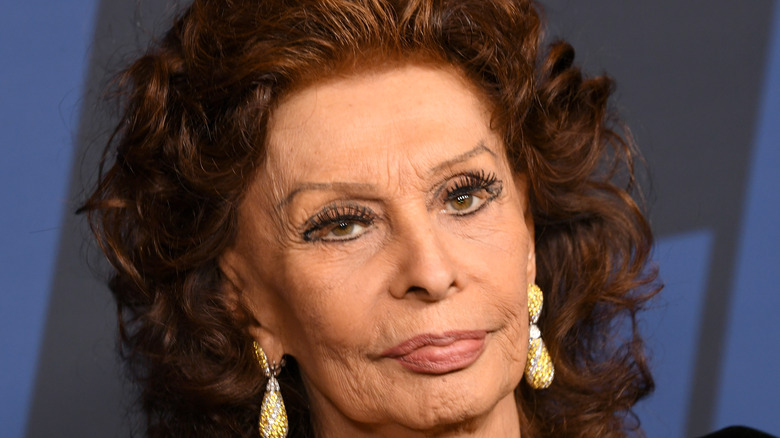 Kevin Winter/Getty Images
Veteran actress Sophia Loren is rather passionate about cooking. The star has already penned two cookbooks for her fans, according to Kitchn. Some of her best cooking hacks are extremely relatable, such as her advice to stick to the basics instead of trying to cook something complicated. She uses this principle in her life and turns to simple recipes when she's making food for her family. Another unexpected tip from Loren? She suggests using the kitchen to start tough conversations with your loved ones. Loren told Kitchn, "You come out with things that haven't been spoken before. There's a harmony in the kitchen; you can talk about delicate things."
Loren is also a big pizza fan. There are several pizza recipes online that are directly from the actress or inspired by her cooking style, including a fried Neopolitan one from Epicurious. There's also a restaurant called Pizzeria Sophia in West Delray Beach, Florida, that pays tribute to the star. Its founder, Frank Crupi, told the Sun Sentinel, "I always loved Sophia Loren. I have this picture of her making a pizza in the kitchen, I would say it was in the mid to late fifties. I always knew I wanted that in my place." Intriguing, eh?
Well, there's some good news for Sophia Loren fans everywhere: The actress has just launched her own pizza and Italian food chain in Italy.
Loren's restaurant looks like an exciting venture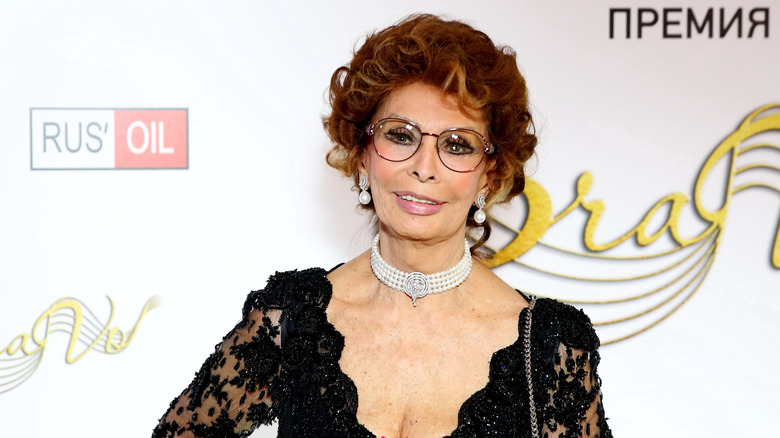 Epsilon/Getty Images
As reported by Forbes Italy, the first outlet of this new Italian restaurant chain has opened in Florence, Italy. The company is collaborating with both Sophia Loren and experienced entrepreneur Luciano Cimmino. They have ambitious plans for the chain and are hoping to expand it within Italy and beyond, aiming for locations in Dubai, Miami, Shanghai, and Hong Kong. Loren spoke about the venture and how close it is to her heart. "I am 100% Neapolitan in everything I do, when I sing a song, when I dance, when I think, when I act, when I choose what to eat," she said, so this fresh restaurant endeavor certainly makes sense.
The team has also managed to rope in renowned Italian chef Francesco Martucci who came up with delectable pizza recipes for the restaurant. Diners have the opportunity to enjoy a unique ambience that features remarkable illustrations of Loren while feasting on delicious pizza and sipping on wine. The restaurant has 270 seats, two fully-equipped kitchens, and two ovens. 
The excitement in the air is palpable. Celebrated chef Nigella Lawson tweeted about Loren's latest venture and wrote, "Sophia Loren's opening a pizzeria in Florence!" An enthusiastic fan wrote, "My mum had all her cook books — beautiful food and even more beautiful photos!" Here's hoping more locations are on the way soon.