Aldi Fans Are Divided On These Frozen Shrimp Skewers
Aldi is a godsend for many shoppers who vouch for its affordable and high-quality products. According to Mental Floss, Aldi makes a conscious choice to add a limited number of items to its stores instead of offering too many brand names and products. Yes, this means fewer choices but hey, on the bright side, customers at Aldi never have to worry about being confused by too many options or wasting a lot of time trying to find the products they need. 
It's hard to argue against the idea that Aldi stocks up on several products that are loved by a cult of fans. However, some products from the store have left customers confused and disappointed. Take the produce section, for example. It is notorious for not being up to the mark. An Aldi fan wrote on Reddit, "As someone on a plant based diet, I have learned to only get [zucchini], onions, and broccoli from their produce department. Everything else spoils within [three] days." Another customer wrote, "[Aldi] has always been hit or miss with produce, but it's been worse lately. I feel the need to smell a lot of the veggies to see." Sigh.
One of the products that have been getting plenty of attention these days is a packet of frozen shrimp skewers. Customers aren't quite sold on it yet. While some like it, others would rather not bother with it.
The reviews are mixed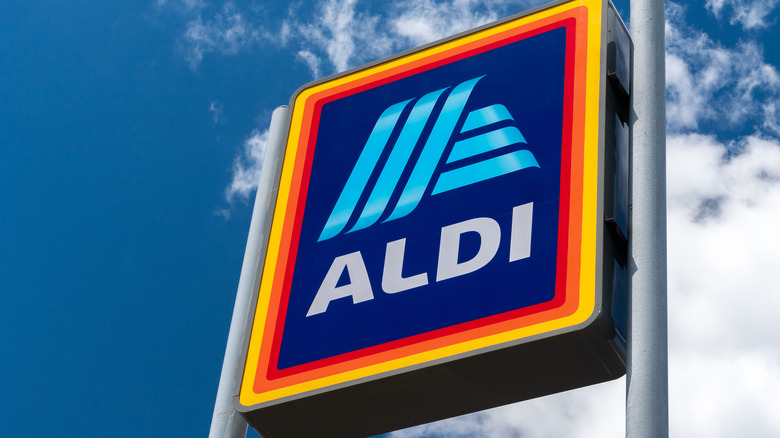 Shutterstock
An Instagram user shared a picture with their fans yesterday, giving them a sneak peek into Fremont Shrimp Skewers that are being offered to Aldi customers in three different flavors. They wrote that they found the product in the frozen foods section.
Customers are torn between purchasing the product and avoiding it. A few commenters argued about the product's origins. Someone clarified, "I like how all these people are saying farm raised. It says wild caught right on the front." Meanwhile, someone else wrote that they love the product's flavors, especially when they use a grill to heat it up. Another Instagram user said a "similar shrimp tacos" they previously purchased "were absolutely disgusting."
The shrimp packs are currently available in three flavors, namely, Salted Butter and Garlic, Citrus Herb, and Chipotle Sea Salt. Each pack has four skewers. In 2019, Real Simple said the Citrus Herb version these tapas are a good find and work well for dinner parties when you need to prepare something really quickly for your guests. Willing to give it a shot?