Cholula Is Partnering With DoorDash To Deliver Free Burritos For Cinco De Mayo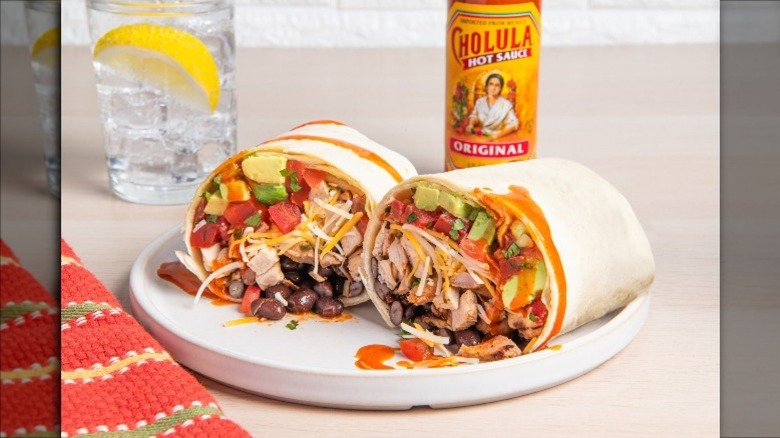 Press Release
Building and delivering the perfect burrito can prove daunting. If restaurants don't properly warm the tortilla, roll incorrectly, or even include too many fillings, your burrito could face imminent disintegration the moment you open its wrapper (via The Kitchn). Well hot sauce brand Cholula has officially sat back in silence and watched the destruction of these classic Mexican meals for far too long. This Cinco de Mayo, the company is standing up to faulty burrito design by offering up a "burrito insurance" deal sure to get you in the spirit to celebrate. 
According to a statement sent to Mashed, Cholula plans to dish out free burritos on May 5 in honor of Cinco de Mayo. To score a free burrito, simply place an order at a participating restaurant using the DoorDash app or website and enter promo code BURRITODOWN before paying. As long as your order contains at least one burrito, you'll get $20 knocked off your total, plus free delivery. Some of the orders will even come with a mini bottle of Cholula to guarantee you get that extra kick of heat you're craving!
Partying with Cholula for Cinco de Mayo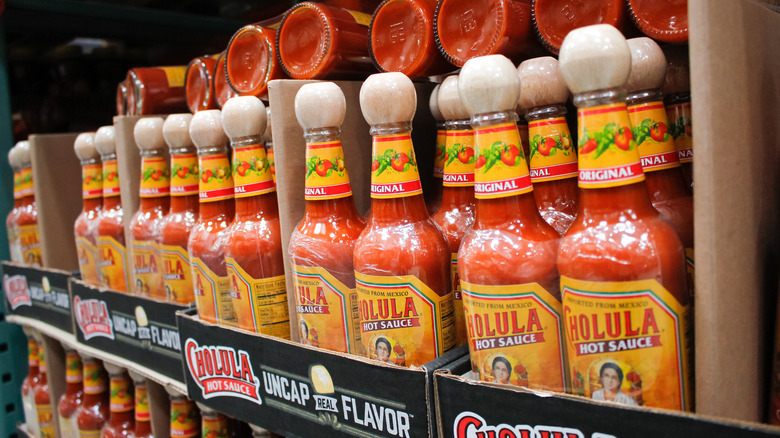 Shutterstock
Like any other contest, Cholula's free burritos come with some limitations. Anyone who wants to celebrate with the brand needs to live in Chicago, Dallas, Denver, Los Angeles, or New York City to take part in the promotion. Make sure to order your burrito sooner on the 5th, rather than later — once supplies run out, you might have to wait until next year for a deal this good.
If you don't live in one of these major cities never fear, Cholula has something in store for everyone to enjoy. The brand has also released a video demonstrating the perfect burrito folding technique on its website, so you can at least craft the ultimate burrito at home, even if you can't take advantage of the promotion. 
When it comes to celebrating Cinco de Mayo right this year, no one does it like Cholula. After experiencing so many burritos fails, the brand's commitment to delivering this classic food comes as a welcome relief. You don't want to let this offer slip through your fingers and miss out on the festivities.