How Chick-Fil-A Almost Got Scammed By 2 Of Its Employees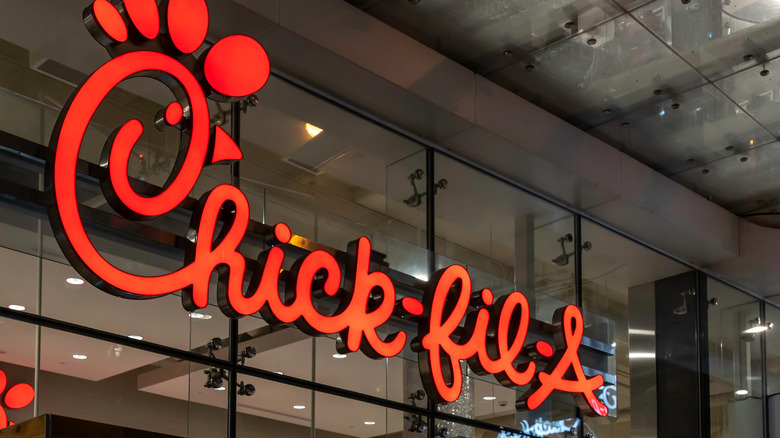 Shutterstock
When you think of the perfect heist, perhaps banks, casinos, and other large institutions that house tons of money come to mind. You might never even consider Chick-Fil-A as a target, but that hasn't stopped some criminals from attempting to exploit the business. Every once in a while, these restaurants face straightforward robberies (via The Atlanta Journal-Constitution), but occasionally, chains are the focus of large-scale fraud. 
According to WSFA, a federal grand jury indicted two former Chick-fil-A franchise employees on 16 counts of wire fraud and conspiracy to commit wire fraud. The court leveled the charges against a former restaurant manager and former Director of Hospitality from the Chick-fil-A Five Points location. Both former employees are accused of a scheme that skimmed profits off of restaurant sales from 2018 to 2020 at a Chick-Fil-A franchise restaurant in the Birmingham, Alabama area, according to the indictment filed in U.S. District Court. 
One of the indicted also faces charges of bank fraud and misuse of a social security number by illegally opening a bank account to funnel the money into. The prosecutors also claim the former employees used falsified email and digital payment accounts to skim sales off of catering orders and other customer orders into the illegal bank account.
How the scam was foiled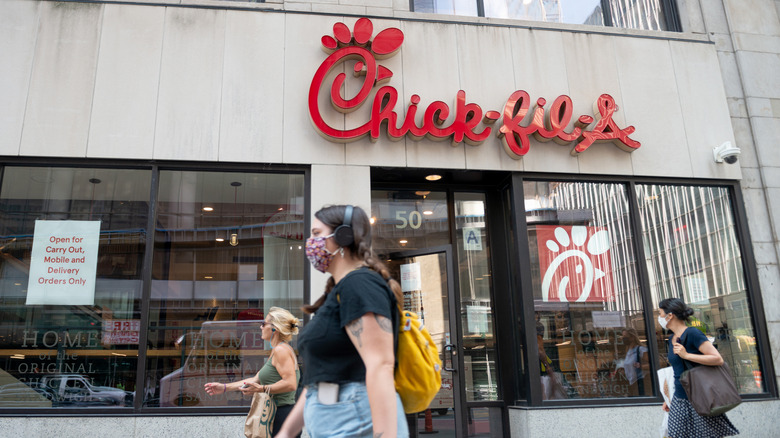 Alexi Rosenfeld/Getty Images
The activities came to a head when one of the accused started to falsify income data to banks. According to The United States Attorney's Office of the Northern District of Alabama, one of the indicted applied for a mortgage loan and then falsified income information about Chick-fil-A in an accompanying document. According to the indictment, the accused also forged payroll records and supplied a false social security number to the bank. "Ultimately, proceeds from the scheme to defraud Chick-fil-A Five Points were deposited into accounts at these same financial institutions," the U.S. Attorney's Office explains. According to AL.com, the indictment states that the scheme attempted to funnel hundreds of thousands of dollars of customer payments.
If a court finds the two indicted former employees guilty, they both face a maximum sentence of 40 years for fraud, while the accused who opened a bank account illegally faces a maximum sentence of 75 years.   
News sources haven't indicated how the money gets returned to Chick-Fil-A, and only time can tell what happens next to the accused. As these charges have shown us, not even our local fast food joints are safe from scams.