How Rich Is The Wendy's CEO And What's The Average Pay Of Its Employees?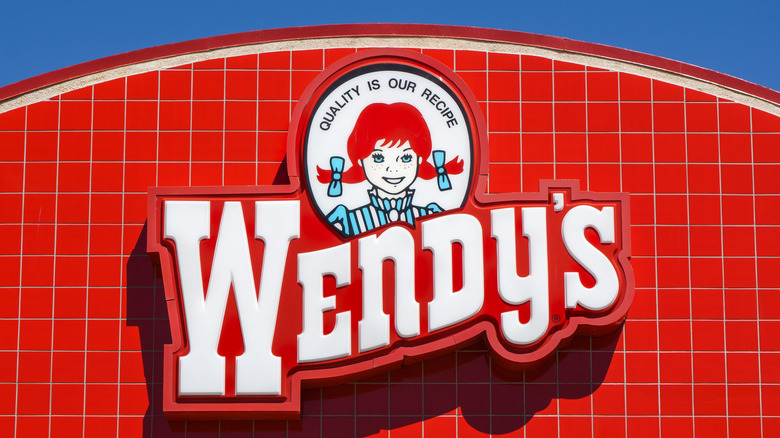 Shutterstock
The first Wendy's hamburger restaurant opened in Columbus, Ohio, in 1969. The brand quickly became popular for its square patties made with fresh beef and thick shakes known as Frosty treats. According to the Wendy's website, the restaurant chain quickly grew. Within 100 months, it had opened 1,000 locations. By 2020, Wendy's had more than 6,800 locations worldwide, per Statista.
Dave Thomas, Wendy's founder and the face of the fast food chain, died in 2002 at the age of 69. The person currently at the helm is Todd A. Penegor, who became CEO in 2016, according to MarketWatch. Before joining Wendy's as chief financial officer in 2013, he was president of U.S. Snacks at the Kellogg Company (via PR Newswire).  
The executive salary tracking website Salary.com lists Penegor's total compensation for 2019 at just under $6.7 million. The president and CEO received a base salary of $992,274, along with a $1,560,000 bonus, stock options worth $2,049,997, Wendy's stock valued at $2,049,979, and an additional $36,738 in other compensation. 
Wendy's employees make considerably less than the CEO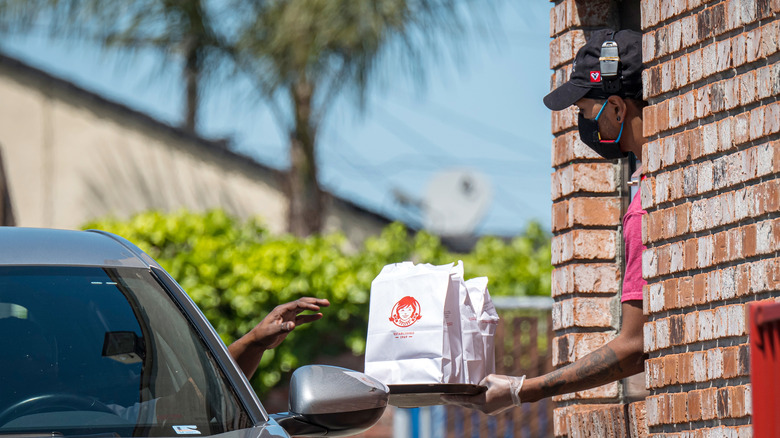 Bloomberg/Getty Images
Wendy's restaurant workers are not compensated as generously as CEO Todd Penegor. Job site Indeed.com lists the average hourly wage for a crew member as $9.07 an hour, while cooks earn $8.28 per hour. A restaurant manager can expect earn an hourly wage of $13.70, with a general manager earning $15.90 hourly.
The restaurant chain offers benefits such as dental, vision, life, and medical insurance to eligible employees. Certain employees also receive paid vacation and 401(k) benefits, according to job-applications.com. The website of a Wendy's franchisee in New Jersey lists some other benefits, including tuition reimbursement and an employee assistance fund. In return, Wendy's looks for punctual people with great personalities and reliable transportation. 
Wendy's does provide growth opportunities to its employees. The New Jersey franchisee says it promotes most of its managers from within. Workers who advance all the way up to district manager make almost $70,000 a year, according to Indeed.com.