The Reason Dunkin' Just Gave This Chicago Resident A Year's Worth Of Free Coffee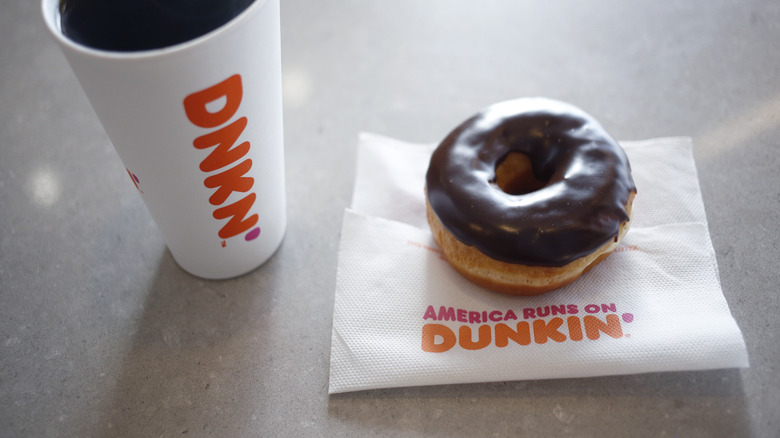 Bloomberg/Getty Images
America might run on Dunkin', but Dunkin' keeps us all sprinting with a bold line of coffee drinks and some seriously delicious donuts — not to mention their acts of goodwill that make us just as hopeful as we are caffeinated. 
One good example is how Dunkin' chose to honor Global Pay It Forward Day on April 28. The annual worldwide celebration is meant to "encourage people to stand for kindness out of the goodness of their hearts ... and inspire acts of kindness on this day in hopes that the ripple of good will continue throughout the entire year" (via payitforwardday.com). It's free to participate in, but in the case of Dunkin', the company chose to make some serious contributions to worthy organizations to commemorate the special day. 
According to a press release, the Dunkin' Joy in Childhood Foundation initiated an additional $1 million in funding to help fight hunger during the pandemic and will award grants to children battling cancer and other serious illnesses so that they can attend summer camps designed for their needs. In the same release, Dunkin' also honored a few franchisees that donated coffee and donuts to healthcare workers and firefighters during the year.
But the reason the company gave one Chicago resident a year's worth of free coffee on this day is truly special.
This is the awesome reason one man earned a year's worth of free Dunkin' coffee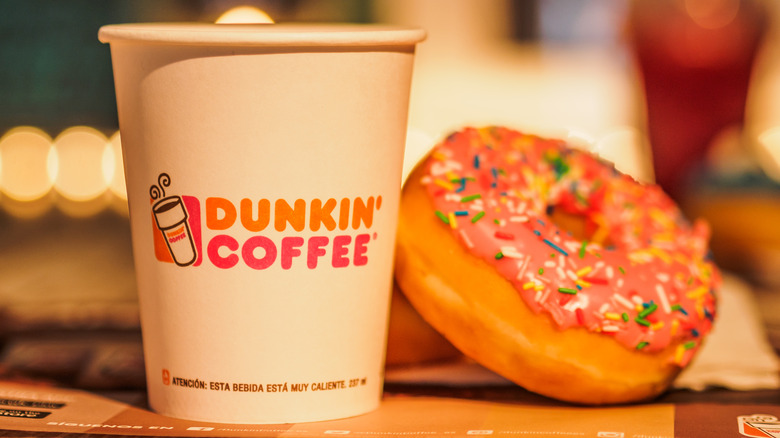 Shutterstock
Dunkin' also celebrated Chicago resident Roger Naglewski on Pay It Forward Day by giving him a year's worth of free coffee, per ABC 7 Chicago. The gesture was to honor Naglewski's selfless work to get people in the city vaccinated against COVID-19. He founded the resourceful Facebook group Chicago Vaccine Hunters and built a community of 92,000 members that, to date, has helped more than 30,000 people receive the COVID-19 vaccine.
Naglewski, who says he is in a higher risk category for contracting the virus, was inspired to start the group after trying to get an appointment himself and discovering a likeminded New Orleans vaccine hunter network that offered very helpful tips. With nothing like it in Chicago yet, he created the social media community and it went viral pretty quickly.
In addition to rewarding Naglewski for his act of goodwill, Dunkin' also awarded one lucky customer at 600-plus locations in Chicagoland with a year's worth of free coffee on April 28. If you add it all up, technically, Dunkin' ended up giving out over six centuries of coffee away in one day! Now that's pretty impressive.