Anthony Bourdain's Seafood Rule You Should Never Break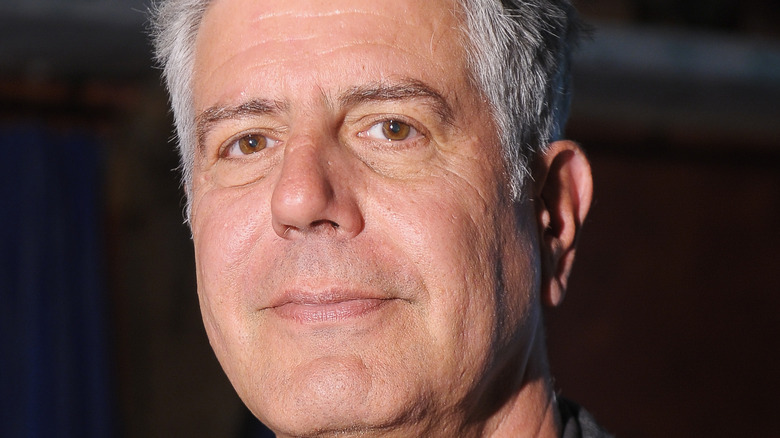 Michael Loccisano/Getty Images
We may receive a commission on purchases made from links.
Anthony Bourdain was a chef, author, and television personality that lived for sharing his experiences with food and different cultures. Bourdain, who died by suicide in 2018 at the age of 61, will best be remembered for his unfiltered style of writing. His book, "Kitchen Confidential," remains one of the best accounts of what happens behind the scenes at restaurants. The book, which started out as a magazine article, was a breakout hit, leading to Bourdain's career as an author and television celebrity.  
In "Kitchen Confidential," Bourdain alerts diners to the perils of dining at their favorite restaurants. MoneyVersed outlined many of Bourdain's foods to avoid at eateries; some restaurant transgressions include recycling the bread basket, adding an entire stick of butter to just about anything on the menu, and serving tuna that's several days old. 
Eating seafood, according to Bourdain, is especially risky if not done right, and he specifically warned diners about ordering a steaming plate of mussels. A favorite at French bistros and gastropubs, mussels are popular as an appetizer or entrée, especially when paired with a basket of French fries and a glass of beer or wine. But before you dig into that bowl of shellfish, remember what Bourdain revealed. "More often than not, mussels are allowed to wallow in their own foul-smelling piss in the bottom of a reach-in," he wrote. 

If you or anyone you know is having suicidal thoughts, please call the National Suicide Prevention Lifeline​ at​ 1-800-273-TALK (8255)​.
Be careful when ordering mussels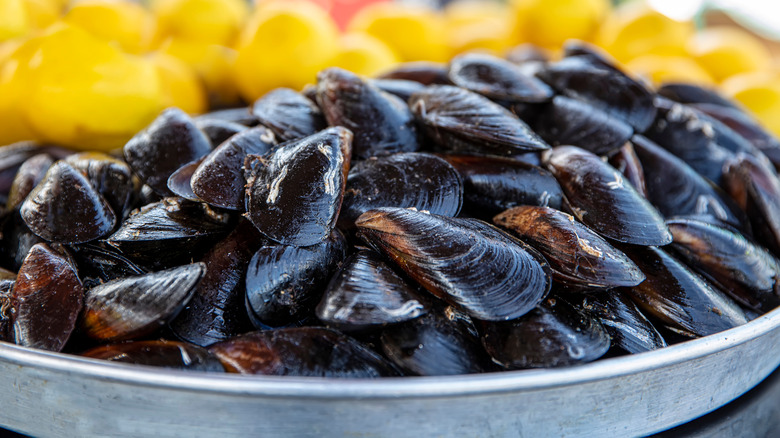 Shutterstock
If the temptation to eat mussels proves to be too great, Bourdain did share what to look for when ordering them at a restaurant. First and foremost, check the mussels before you eat them. StillTasty suggests smelling and examining the mussels for smell and texture, so if anything smells sour or the shellfish is slimy, discard them. Whatever you do, don't taste a mussel if you suspect it's "off." Bourdain also suggests ordering your mussels from restaurants that you're familiar with — he would only order mussels from chefs he knew personally, according to Insider. 
Chef Mary Dumont, founder and culinary officer at PlantPub, agrees with Bourdain. She shared with Insider that she only eats mussels that she herself has cooked. "I know people love them and I'm meticulous about their storage and care if I serve them," she explained. "But all it takes is one bad mussel and you're down for the count."