How Rich Is The McAlister's Deli CEO And What's The Average Pay Of Its Employees?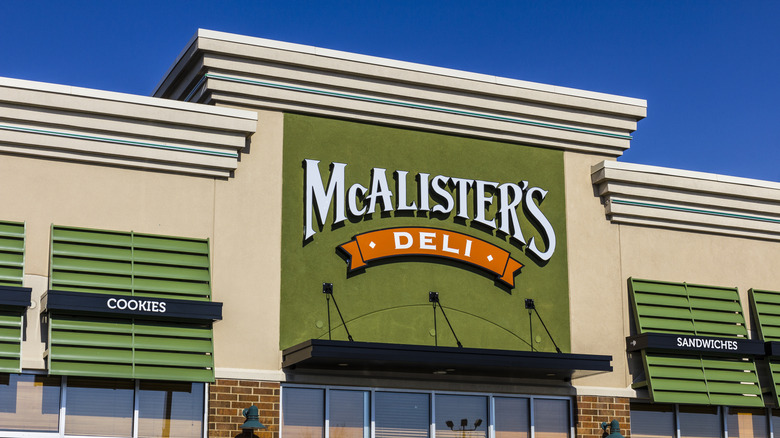 Shutterstock
Delicious deli sandwiches, customizable baked potatoes, and that Famous Sweet Tea – there's a lot to love about McAlister's Deli. As the official website notes, the once small neighborhood diner was founded in Mississippi in 1989 and now hosts 400-plus restaurants in 28 states with the mission to serve "great food with genuine hospitality." According to a 2019 press release on PR Newswire, that great food and genuine hospitality helped the well-known sandwich shop land a top 50 spot on the 2019 "Entrepreneur Franchise 500" list as well as earning a nod in Restaurant Business's 2017 list of "America's Best Fast-Food Chains." 
With all of the accolades McAlister's has seen over the years, one could hope that proper pay for employees would be a result of the money that customers pour into the company. 
According to Indeed, cooks and restaurant staff make an hourly wage that's within the $9 range while shift managers and restaurant mangers earn an hourly average of $11.36 and $12.82, respectively. Assistant mangers, however, nab a salary of around $36,858, which breaks down to be about $19.19 per hour. Managers make a bit more with their salary starting at $39,426 — or a little over $20 an hour. But how do these amounts compare to what the CEO of the McAlister's Deli parent company Focus Brands is worth? It's actually a little difficult to determine.
Not much is known about Jim Holthouser's net worth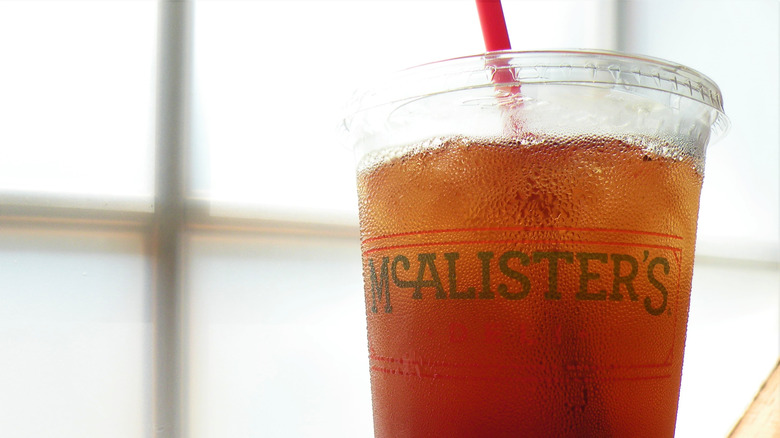 Shutterstock
Jim Holthouser — who Nation's Restaurant News notes as taking on the CEO role for Focus Brands in 2020 — has kept somewhat of a low profile when it comes to his net worth. According to Franchise Times, the hospitality-turned-food industry vet took over the role a few weeks prior to the onset of the COVID-19 pandemic and initially recognized that there "is a need for scale to survive" the state of the food industry, expressing lofty ambitions to expand the brands within the company's umbrella. In addition to McAlister's, the list also includes Auntie Anne's, Carvel, Cinnabon, Jamba Juice, Moe's Southwest Grill, and Schlotzsky's.
Though there's no official record of Holthouser's current salary, one can assume that because of his position as CEO over the numerous businesses in Focus Brands' portfolio, he gets paid a pretty hefty amount per year. An assumption also fortified by his more 30 years of "extensive experience in international business, franchising, brand management, and global product development," according to the Focus Brands website. Stocks, investments, and/or savings — if he holds those too — can also be calculated into his growing fortune. But until we have more information, we can only assume that Holthouser is earning a pretty penny.