The Real Reason Tony Bennett Regrets Complaining About His Mother's Cooking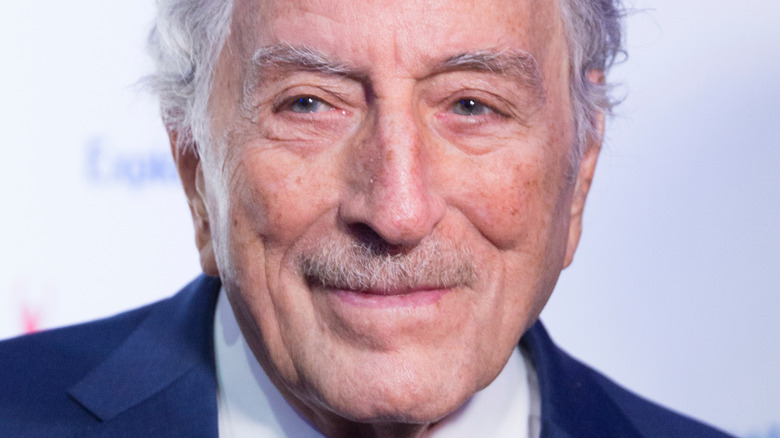 Shutterstock
Celebrated singer Tony Bennett is a huge foodie. In an interview with Taste of Home, the singer once spoke about his family's love for food. Bennett said, "My family would come to our house every Sunday for a meal. The reason they always came was to support my mother after my father passed away tragically when I was 10 years old." After the family finished the meal, they would gather around and listen to Bennett and his siblings sing.
The singer also said their Sundays were always filled with proper Italian dishes, such as antipasto and pasta with a rich tomato sauce. He added that they would also relish meat or fish coupled with several desserts. Yummy! Bennett even cherishes a lasagna recipe that his mom came up with. He explained, "Her lasagna was a family favorite and she always made it when the family gathered at our home on holidays or big family occasions."
However, there were times when Bennett could not help but behave like a typical foodie, complaining about the meals he was being served at home. But, in retrospect, he regrets being so picky.
Tony Bennett had an epiphany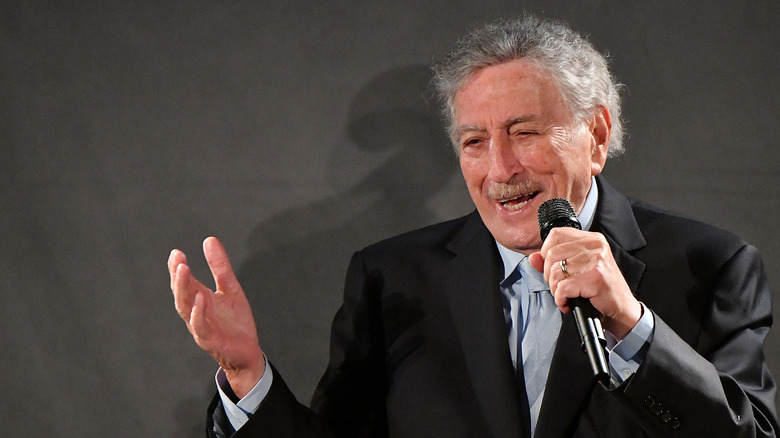 Mike Coppola/Getty Images
In a long conversation with the Tampa Bay Times, Tony Bennett revealed that his mom was very hard-working. She would look after Bennett and his siblings while making sure that they were well-fed. As the singer explained, "My mother had to raise three children and go to work. She was amazing. She cooked us the most beautiful food. Every day a different meal."
However, Bennett could not stop himself from throwing tantrums all those years ago. He only realized how silly his behavior was when he grew up and started touring as a professional musician. Eating fast food on a regular basis made him realize that his mom's food was incredible and healthy at the same time. The singer said, "The king of England couldn't have eaten any better." Truth bombs, huh?
Bennett added that he ensures that he gets plenty of veggies in his diet now. And yes, he's still partial to Italian food and never misses an opportunity to feast on dishes like pasta.