Costco Fans Can't Get Enough Of These Lemoncello Coated Almonds
With spring officially in the air, nothing pairs better with warm weather and sunny days like limoncello. According to Spoon University, this liqueur originated in Italy at the turn of the century and requires a combination of lemon zest, sugar, water, and a base alcohol like grappa to make. The lemons for the spirit get harvested carefully by hand to ensure the best products go into the beverage, and the final product appears as an ingredient in cocktails, baked goods, and sipped straight as an aperitif. Costco has taken the product to new levels by pairing it with their almonds for a candy that anyone can love.
Instagrammer @costco_doesitagain discovered that Costco now sells bags of almonds coated in white chocolate and a limoncello exterior. They posted a picture of the find with the caption, "Lemoncello chocolate almonds! #costco #costcodoesitagain." The post has so far accumulated almost 4,000 likes, and raked in a wide variety of positive comments, ranging from, "These are my very favorite treats in the whole world" to "Soooo good! I was looking for these the other day, and my Costco didn't have them!"
A Costco snack that has the internet talking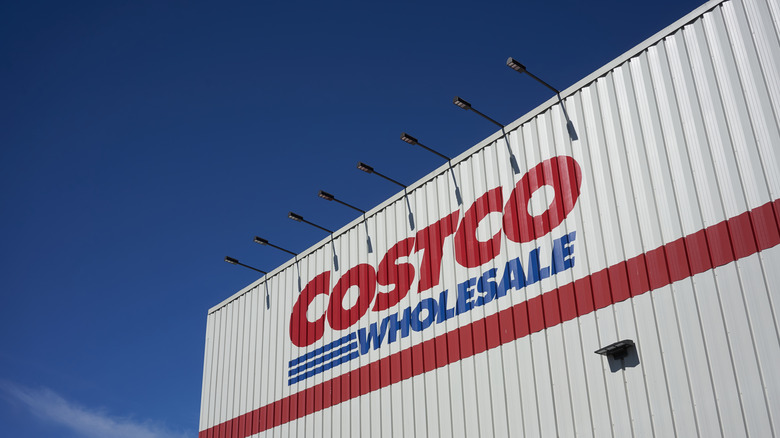 Shutterstock
This product has turned some heads and the critics have spoken. According to Budget Savvy Diva, you have to pick up this candy. The lemony citrus flavor of the limoncello coating perfectly compliment the creaminess of the white chocolate. Factor in the crunchy, nutty texture of the almond, and you end up with a snack that anyone could have a hard time putting down. If you count yourself as a fan of Kirkland Signature's Milk Chocolate Almonds, but wanted to mix up your snacking ways, this treat has your name all over it (via Eat With Emily).
If you want a snack that can get you in the mood for spring, look no further than Costco's take on limoncello and almonds. This ingredient combo can win over anyone who loves bright, citrus flavor and delectable treats. Next time you need to pick up a new snack or just satiate your sweet tooth, make sure to try out this product to see why everyone can't stop talking about this amazing item.