Giada De Laurentiis' Unique Italian Spin On Tuna Sandwiches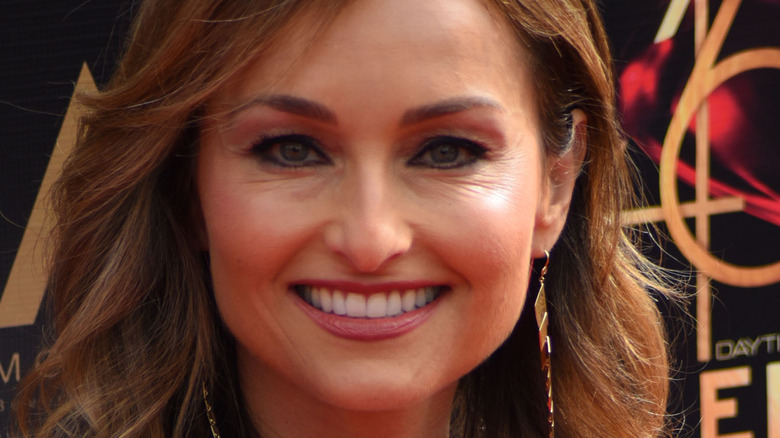 Shutterstock
To be honest, VP Kamala Harris' tuna sandwich-making skills seemed hard to beat until Giada De Laurentiis stepped up to the plate with this beauty. No one is arguing that a tuna sandwich à la VP Harris with chopped celery, red onions, mayonnaise (mixed in with the tuna, Senator Mark Warner, not just slathered on top of the bread), a bit of dijon mustard, parsley, and "a squeeze" of lemon isn't a surefire classic (via Youtube). To quote Harris herself, "it's a good tuna salad sandwich, man."
But De Laurentiis might just have one-upped the vice president with her open-faced (!) tuna sandwich recipe that, as she posted on Instagram, is "inspired by the coast of Sicily." Her spring-themed tuna mix skips the onions and adds capers and sun-dried tomatoes (via Giadzy). Also noteworthy in the recipe is that Sicilian-inspired tuna sandwiches apparently don't bother with mayonnaise at all. At least, De Laurentiss' version replaces Hellman's for something much more decadent. 
The secret ingredient to Giada De Laurentiis' Italian tuna sandwiches
Move over, mayonnaise. Tuna sandwich's new best friend is a creamy white bean and mascarpone spread. Making it will, we pinky promise, only add minutes to your tuna sandwich prep time. Giada de Laurentiis prepares hers with canned cannellini beans, mascarpone, lemon zest, lemon juice, olive oil, and salt. "It's the perfect counterpoint to the zesty tuna mixture," the celebrity chef writes in her recipe. Top your masterpiece with arugula, if you so desire. As a final note, De Laurentiis eats her tuna sandwiches on English muffins, which makes them a little bit smaller than what we might normally go for. But, then, there's no rule written saying you can't eat multiple tuna sandwiches in one sitting.
De Laurentiis' Instagram followers have already weighed in on the dish. "Yummilicious," wrote one satisfied social media user. "One of my favs," raved another. "This is so delish I've made it many times," testified a third.