One Surprising Thing Costco Can Thank For Its Success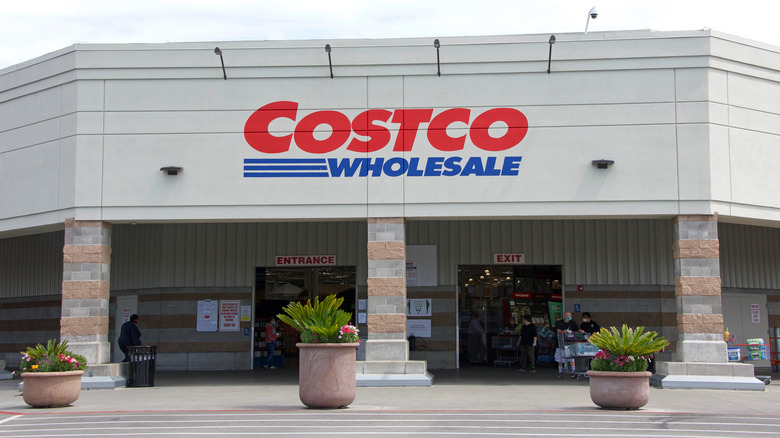 Shutterstock
Costco regularly delivers some of the best deals on groceries, household goods, electronics, and many other products, which makes them a favorite of many price-savvy shoppers. While many of their savings are passed on due to the cost-saving benefits of buying items in bulk at wholesale prices, there's another surprising reason Costco is able to keep their costs down. The store boats enormous success at limiting the amount of theft that occurs in their stores. The quantity of merchandise lost due to error or theft, otherwise known as "shrink," is remarkably low. Costco's chief financial officer Rich Galanti told Barrons the company's shrink "is around 0.12% of annual sales," which "may be the lowest among major retailers."
There are a few reasons why Costco's rates of shrink may be so low. They point to their strategy of selling items in bulk, which means larger products that are harder to discreetly shoplift without getting caught. "It's a combination of things. People aren't going to steal [large packages of] toilet paper. There's one way in and one way out of the stores, and we take care of employees," Galanti added.
Costco's policies help reduce the rate of shrink in their stores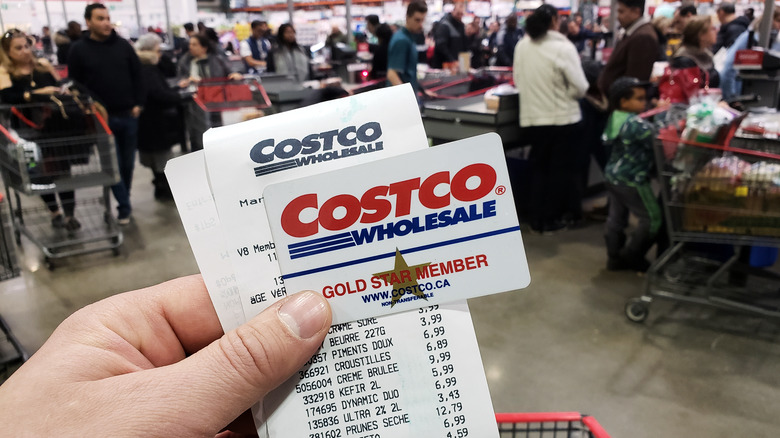 Shutterstock
Galanti went on to credit Costco's high average wages and low turnover rate for their high employee satisfaction, which tends to lead to a decrease in errors and employee theft. The wholesale warehouse is also members-only, which means customers have to pay for an annual membership before they're allowed inside to shop, according to Business Insider. This helps limit the number of people who may simply wander in and out of the store without intending to buy anything. Costco also has only one main entrance and exit, and employs the practice of checking customer's receipts at the door as they leave the store, which makes it more difficult for people to sneak unpaid-for items out of the building, per Barrons.
It certainly seems like their policies are working, so it's unlikely Costco will lower their employees' wages or stop checking their customers receipts at the door anytime soon. However, if that means they save money on theft and therefore won't have to raise prices to compensate for the loss, then it's a good thing for both the company and the customers alike.