What Ina Garten Really Thought Of Anthony Bourdain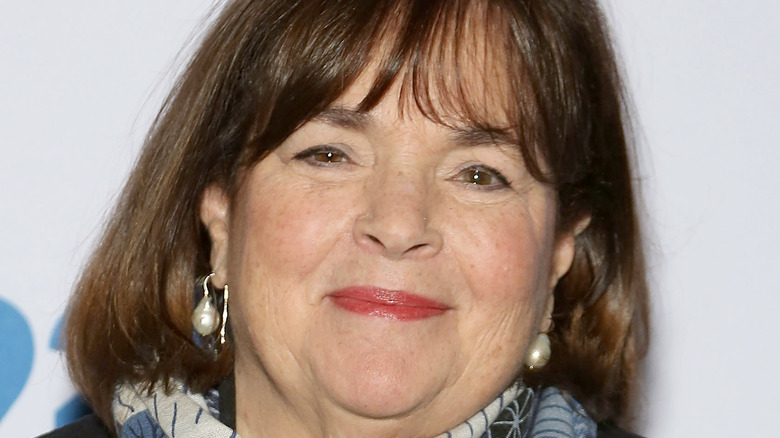 Manny Carabel/Getty Images
Ina Garten is a well-respected chef who's perhaps most popularly known for her show, "Barefoot Contessa." According to People, Garten is quite easy-going and doesn't like admiring herself on TV. She may be a celebrity chef, but she doesn't behave like one and has stayed humble through the years. Here's an interesting fact: Garten really admires her fellow chef, Bobby Flay, and thinks he's an inspiring person. Paying a compliment to Flay, Garten once wrote on Instagram, "Testing Thanksgiving recipes with the amazing @bobbyflay! I'm in awe!"
Another chef that Garten likes is Giada De Laurentiis. They've previously cooked together for the Food Network, when Garten chose a special flourless chocolate cake for De Laurentiis who has a big sweet tooth. And guess what? There's more. A fact that may come as a surprise for some of Garten's fans is that she really liked the late chef Anthony Bourdain and admired his work, and Bourdain felt the same way about Garten (via HuffPost). While Bourdain didn't necessarily like several chefs in the industry, he thought that Garten was as real as one could get.
Garten was a fan of Bourdain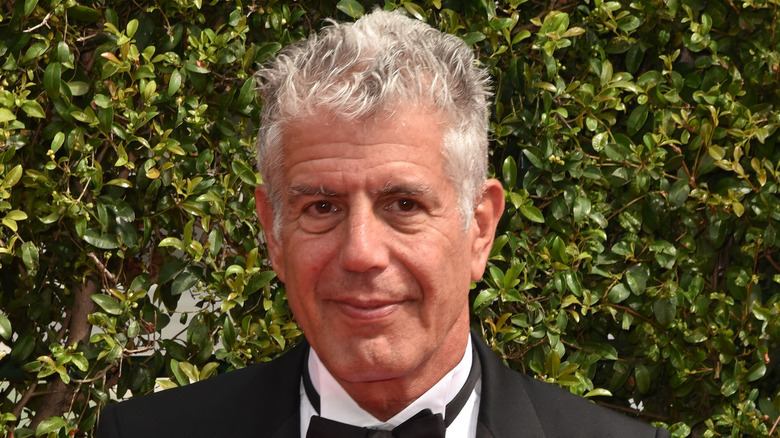 C Flanigan/Getty Images
As per HuffPost, Bourdain once remarked that he respected Garten's work, and said that her cooking style is the real deal. Bourdain went as far as to say, "What she cooks on TV is legit and instructive. If you do as Ina does, chances are you are going to get a good product."
When Garten was asked about her views on the late chef, she said that he was very kind to her. Unfortunately, Garten never got a chance to meet Bourdain, something that she likely would have enjoyed very much. "I loved his joie de vivre," she revealed. "I loved that he loved to go to a foreign place and eat whatever they were eating, and that he would go into people's kitchens and see what mom was making at home or what grandma or dad was cooking at home." Garten added that she genuinely admired Bourdain's unbridled enthusiasm.
If you or anyone you know is having suicidal thoughts, please call the National Suicide Prevention Lifeline​ at​ 1-800-273-TALK (8255)​.