The Onion Recipe Rule You Should Be Following, According To Ina Garten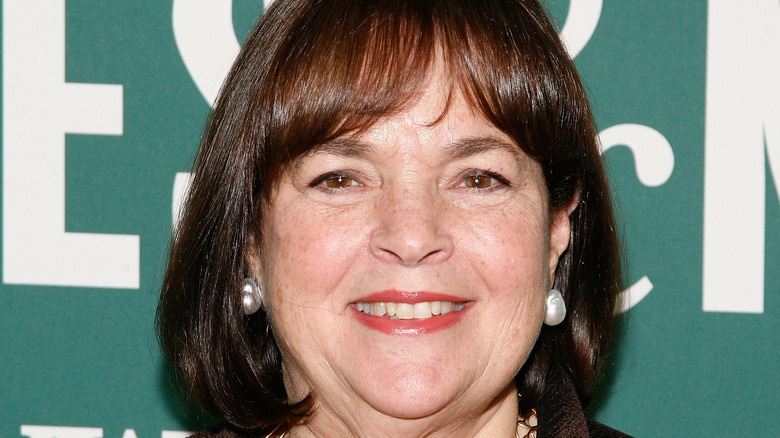 Andy Kropa/Getty Images
Ina Garten claims her pan-fried onion dip is so irresistible, you'll finish the whole thing before your party even starts and end up making a second batch altogether (via Instagram). Considering she's a dinner party hostess extraordinaire with numerous seasons of televised cooking behind her back, it makes perfect sense why her onion dip would be such a crowd pleaser. But chances are it's not the sour cream, the cream cheese, or even the "good" mayonnaise that make people want to double dip. Most likely, it's the pan-fried onions, which are slowly sautéed in butter for 30 minutes until they're caramelized to perfection. Clearly, Garten doesn't play around when it comes to onions, and this dip is just one of many onion-based dishes in her extensive repertoire.
While each of her recipes is unique, Garten has a general rule of thumb when it comes to cooking with onions: she only sticks to one variety (via Barefoot Contessa). There's a reason you hardly ever see Garten chopping up a red, white, sweet, or green onion on "Barefoot Contessa," and it's because she strongly believes it's best to use yellow onions.
When in doubt, use a yellow onion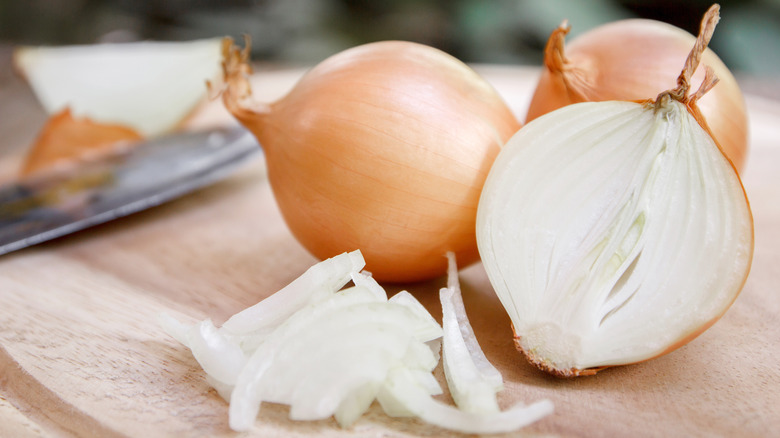 Shutterstock
Even if it isn't for a recipe from her cooking show or cookbooks, Garten advises home cooks to always default to yellow onions. "Unless the recipe specifies otherwise, I would always assume it's calling for yellow onions," she stated on the "Ask Ina" section of her website.
Though this might seem like an unnecessary specification, onions do vary in sweetness, astringency, texture, and aroma, and therefore substituting one variety for another will ever so slightly affect the overall flavor of the dish (via The Kitchn). For example, if you used Vidalia onions in Garten's pan-fried onion dip, the result would be much sweeter, while if you used red onions, the result would be much milder. Garten's favorite yellow onions, on the other hand, are the perfect balance of both sweet and astringent.
The Kitchn states, "In terms of cooking, they will all behave the same in the pan," but anyone who watches "Barefoot Contessa" knows that cooking with the proper ingredients goes a long way, and Garten isn't usually the biggest fan of substitutions. Of course, if you can't pick an organic yellow onion fresh from your garden, "store-bought is fine," as Garten always says.