Why Now Might Be The Best Time To Try Subway's New Fresh Melt Sandwiches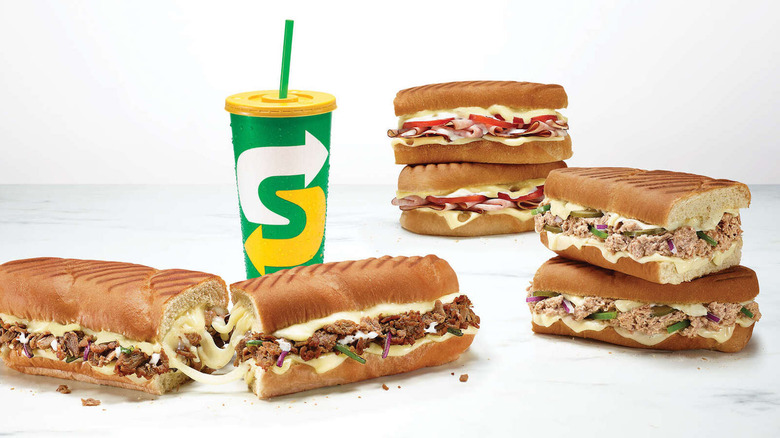 Subway
No one does yummy sandwiches quite like Subway. Consider this: Subway has an impressive international presence with over 40,000 outlets around the world, per the brand. Also, according to Entrepreneur, Subway staff members make as many as 5,300 sandwiches every minute. Subway, of course, has a lot of customizable options, making it the ideal choice for many customers who are looking for several options while dining out.
Its latest offering includes Fresh Melt sandwiches, which come in three must-taste options: the Ham and Cheese Melt, the Steak and Cheese Melt, and the Tuna Melt. As per QSR Magazine, if none of those options tempt you, you can meltify any footlong for $1 or more. The melts are delectable, gooey treats that are grilled to perfection — offering about triple the amount of cheese than a typical sub. Fresh Melts sandwiches are available at participating outlets across the U.S. And yes, Subway currently has an unbelievable offer for its fans that makes it the perfect time to sample the new sub.
Subway has an irresistible offer right now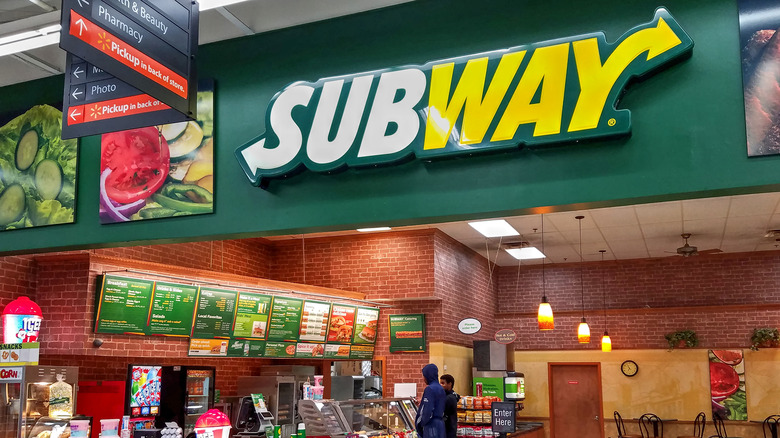 Shutterstock
Now might be the best time ever to sample Subway's new Fresh Melt sandwich. Here's the best part: those who choose to order a Melt sandwich online or via the Subway app right now can get a second Melt at half the price with a special promo code, "BOGO50." According to Chewboom, this offer is available only for a limited period, and it's best to grab the sandwiches while you can.
What really sets these Fresh Melts apart is that they're grilled and never toasted. There are three types of variants for fans to experiment with: Ham and Cheese Melt, the Tuna Melt, and the Steak and Cheese Melt. The first option has ingredients like tomatoes, Swiss cheese, and Black Forest ham while the Tuna Melt features wild-caught tuna coupled with onions, provolone cheese, and mayonnaise. Also on the list is the Steak and Cheese Melt that has American cheese, onions, peppers, and Italian dressing.
If that sounds good, now's the time to score your ooey-gooey deal.