The Unique Way Giada De Laurentiis Reheats Pasta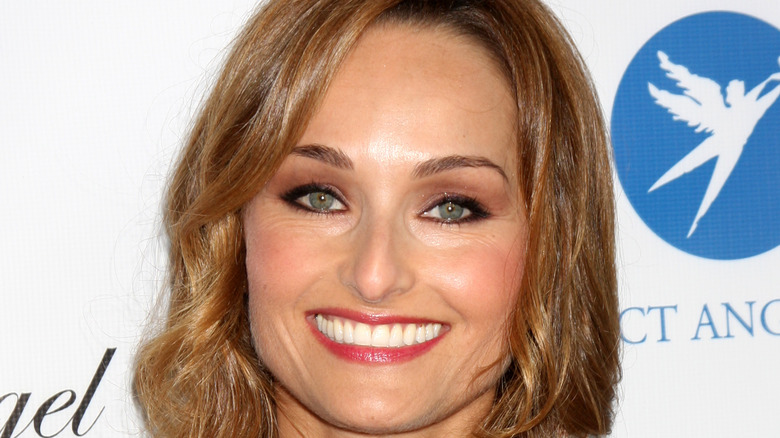 Shutterstock
If anyone knows how to cook the perfect batch of pasta, it's Giada De Laurentiis. The Italian chef has turned her love and passion for food into a successful empire with cooking shows, cookbooks, cookware, restaurants, and more under the same umbrella (via Giada De Laurentiis). That being said, she knows how to reheat pasta the correct way.
While there's not necessarily a wrong way to heat up last night's spaghetti, there is one fool-proof method to make sure your leftovers taste like they were cooked right there and then. And no, it doesn't involve the microwave.
Lish Steiling, culinary director of De Laurentiis' lifestyle blog, Giadzy, works with the chef every day on developing all the recipes — and she knows a thing or two about pasta. "There's nothing more disheartening than taking a dish you poured love into, and ruining it by nuking it in the microwave," she writes in a blog post. "No matter how big of a rush I'm in, it's never truly worth it," she adds, "and it surely doesn't do it justice!" Which is why Steiling and De Laurentiis always follow this pan-fry method.
De Laurentiis' tip is inspired by Asian crispy pan-fried noodles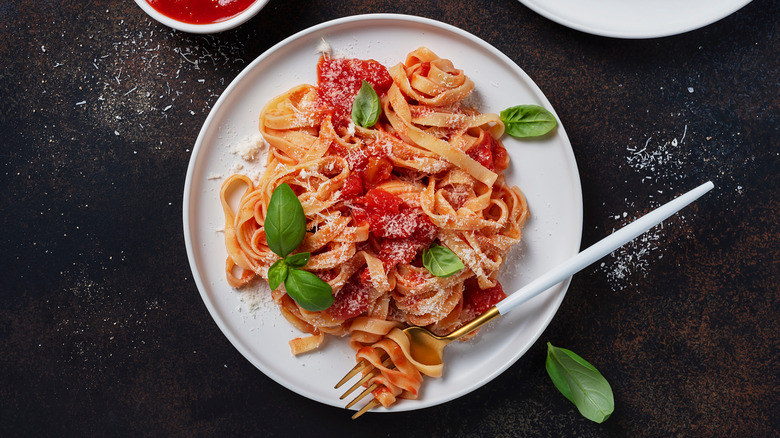 Shutterstock
The bad news is, you might end up with more dirty dishes, but Lish Steiling assures readers that pan-frying leftover pasta in olive oil is the best and tastiest way to reheat noodles. On Giadzy, she explains that the idea is heavily tied to Asian crispy pan-fried noodles — the goal isn't bringing the pasta back to life, but rather making a new dish out of the cooked pasta you already have.
"Leftover pasta is never as saucy as it was on day one, and generally, a lot of the moisture has already been absorbed by the noodles. That's the reason it's never that great after a spin in the microwave ... but also the reason why it gets so crispy and crunchy with this method," she says.
To make day two pasta, Steiling says to heat the leftovers in a pan drizzled with olive oil over medium-high heat. Once the oil is hot and sizzling, add the noodles in an even layer and cook for three to four minutes. As the pasta begins to brown, stir, add more olive oil if necessary, and continue this until it's heated through and crunchy.
If you're feeling adventurous, she also recommends adding greens like arugula or spinach and other seasonings including red pepper flakes to really spruce it up — and make it just like new.