21% Of People Want This Canceled Food Network Show To Come Back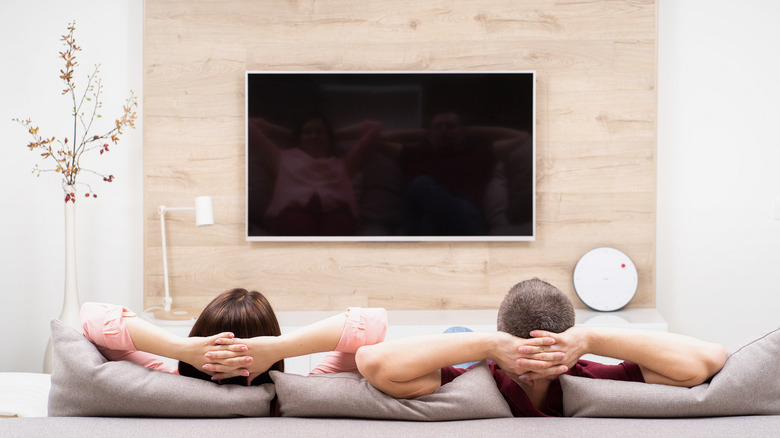 Shutterstock
Admit it: watching food-themed shows from the comfort of your couch is a great way to unwind. Food television has been a big hit among fans who love watching their favorite celebrity chefs on their TV screens. Whether you enjoy watching reality TV shows filled with aspiring chefs competing against each other to win the top prize or would rather listen to a renowned celebrity chef offer useful tips on getting a dish right, you probably have a list of favorite shows that you simply can't get enough of.
One of the channels that has been leading the world of food television is the Food Network. As The Daily Meal notes, the network has come a long way. It first began by airing relatively simple content and evolved to include popular shows like "Iron Chef," which was originally a Japanese television show. The Food Network picked it up and recreated it for American audiences.
That said, sadly, some shows that used to be hot favorites on the Food Network have now gone off air. Given a chance, which show would fans like to watch again? Mashed conducted a survey to find out more.
Viewers miss watching Emeril Live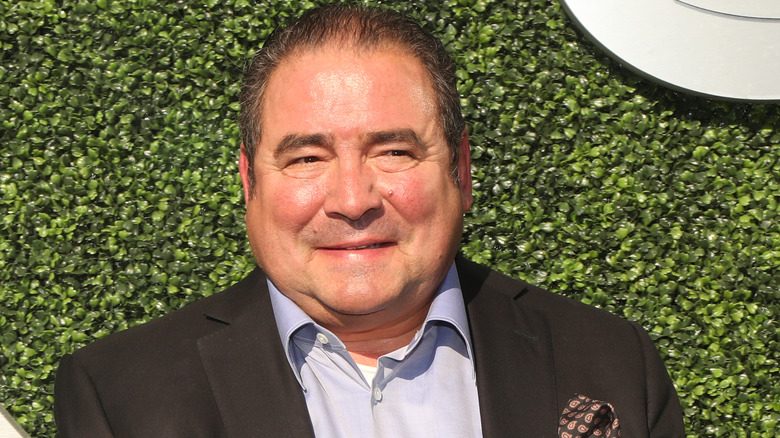 Shutterstock
In a Mashed survey that included 655 participants across the country, fans were asked to vote for the Food Network show they miss the most. The options included old favorites such as "$40 a Day," "Throwdown with Bobby Flay," and "Ace of Cakes," among others. A significant chunk of the respondents (21.07%, to be exact) said that they wish the channel would bring back "Emeril Live." 
Curious about the other numbers? Well, 22.44% vouched for a revival of "Throwdown with Bobby Flay" and 18.93% chose "Ace of Cakes." These titles were followed by "Rachael Ray's $40 a Day" (14.96%), "Sandwich King" (11.45%), and "The Naked Chef" (11.15%).
Die-hard fans would remember that "Emeril Live" was introduced back in 1997. It enjoyed a rather successful run on the Food Network until its cancellation in 2007. Despite being very popular, Emeril Lagasse knew that his old-school self couldn't adapt to modern food television trends. He told GQ, "They wanted me to create these reality shows for Food Network, and at the time I just wasn't into it. I'm old-fashioned, and I want to teach people how to cook, how to eat, how to serve, how to shop, how to drink wine, how to mix a cocktail properly." Well, well. Luckily, Lagasse didn't give up on television completely and worked on other shows such as "Emeril Green," "Emeril's Florida," and "Eat the World with Emeril Lagasse."