The Surprising Connection Between Quiznos And Jim Parsons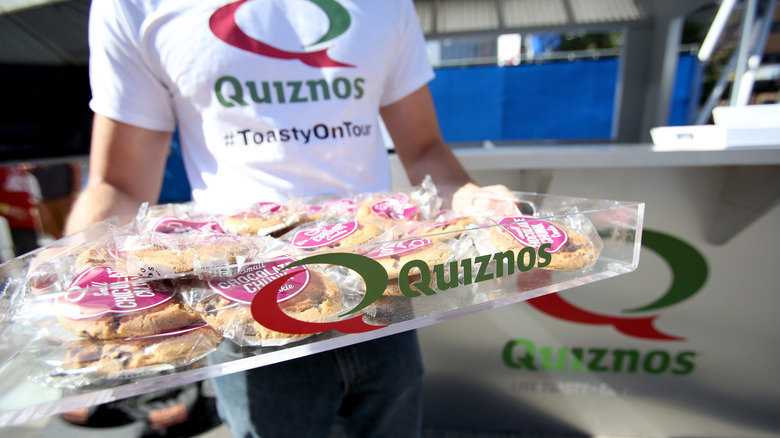 Jonathan Leibson/Getty Images
One of the most popular restaurant franchises to compete with Subway's made-to-order sandwich model is Quiznos. The official website offers more info on their "dare to be different" ideas that involved subs that are always toasted and using high-quality ingredients for great taste. In 2010, they were one of the trend leaders for innovations in the sandwich food scene – Popsugar featured the chain for their innovative command of new, localized eating developments and their ability to rework their sandwiches to accommodate different tastes. 
But lately, the exposure has become less and less. As of 2017, the chain had gone down to just about 400 stores nationwide, from a previous high of 4,700 locations in 2007, per Restaurant Business. Though it was chalked up to their slightly elevated pricing compared to other sub shops, some stiff new competition, and other profit-bearing issues, there is one strange claim to fame that no one will ever be able to take away from Quiznos.
Jim Parsons was featured in a Quiznos commercial early on in his career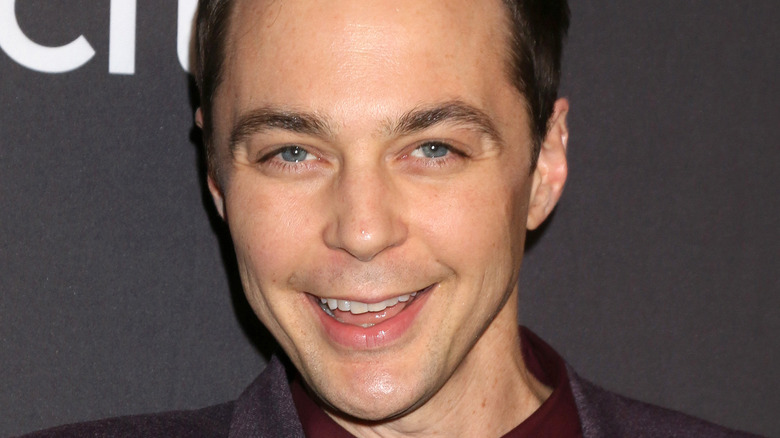 Shutterstock
Back in the day, Quiznos had some of the best commercials around (remember spongmonkeys?). And one of them featured Jim Parsons. Best known for his iconic role as Sheldon on "The Big Bang Theory," as well as features in other movies and shows like "The Boys in the Band," "Hollywood," "Hidden Figures" and more (per IMDB), there's one gig that may be forgotten about — his little known commercial way back in the day for Quiznos.
As Mental Floss recalls, the 2003 spot featured a man raised by wolves, explaining his substandard sandwich choices — and showcased Parsons literally "suckling at the teat" of a Siberian Husky. See it here on YouTube for a refresher.
Though it may be one of his most awkward acting moments, Parsons noted it helped him stand out in auditions. Mental Floss recounts him as once saying, "It certainly gave me a conversation piece. Half the battle, and I'm not kidding, in certain casting sessions ... is having something interesting to say. And then if you've suckled at the teat of a Siberian Husky, you have something interesting to say."
So while neither Parsons nor Quiznos quite got the experience of a lifetime out of the juncture, it is definitely a funny story that sparked a big bang for the actor's future in TV.