This Is The Worst Wendy's Breakfast Item, According To Nutrition Experts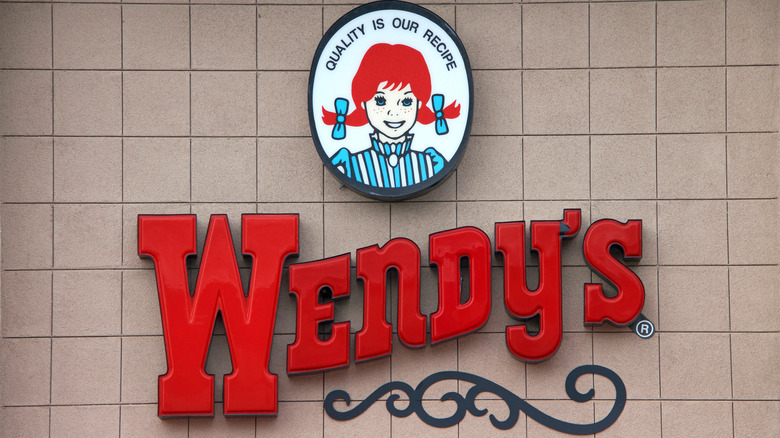 Shutterstock
Wendy's is an old fast food favorite that continues to attract attention for its plethora of offerings. As the brand explains, it's important for its team members to remain committed to founder Dave Thomas' mission, which is "to serve fresh food, at a fair price, in a comfortable atmosphere."  
Wendy's prides itself on offering a robust menu to its fans that features numerous options, including special breakfast items. A Delish piece rated the brand's breakfast rather highly and stated that it's definitely worth giving Wendy's breakfast menu a shot. It mentions that there are plenty of breakfast choices, ranging from the Breakfast Baconator to the Frosty-ccino (aka the perfect blend of cold brew and chocolate). Yum!
That said, if you are keeping track of your health, do note that some of the items on the menu are really bad for you and should not be ordered if you are keeping your health in check.
Wendy's Sausage, Egg & Cheese Biscuit is the worst offender
If you are paying a visit to Wendy's for an early morning breakfast treat, remember that there's one item you definitely need to stay away from — at all costs. Wendy's Sausage, Egg & Cheese Biscuit is, as described by the brand, "a fresh-cracked grade A egg on a fluffy buttermilk biscuit with grilled sausage and melted American cheese." But the nutritional information is mind-boggling here: 610 calories with 45 grams of fat and 1370 milligrams of sodium. Eek!
This was echoed by nutritional expert Tammy Lakatos Shames, who told Eat This, Not That! that this is definitely not a good pick for breakfast. She explained, "With 610 calories and 410 of them coming from fat, you won't have room for any more saturated fat in the day, as you'll get 17 grams of your 16-22 gram limit." That does not sound like fun at all.
Choose something healthier at Wendy's instead, such as the Classic Bacon, Egg & Cheese sandwich (via Yahoo!). This dish is especially worth it thanks to its high protein content.