How Rich Is The Taco Bell CEO And What's The Average Pay Of Its Employees?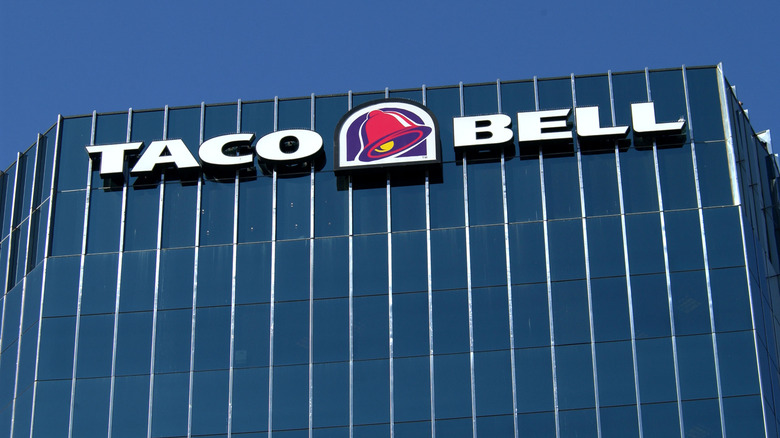 David Mcnew/Getty Images
Taco Bell is loved for its inexpensive Tex-Mex food and fun "south of the border" vibes. It all started in 1962, when founder Glen Bell opened the first Taco Bell in Downey, California, according to the chain's website. 
Before getting into who runs Taco Bell now, you should know the Mexican-inspired chain is run by a massive conglomerate. Glen Bell oversaw Taco Bell's growth to 868 restaurants by 1978, when he sold the chain to PepsiCo. In 1997, PepsiCo's fast food division became a separate company called Tricon, which included Taco Bell, KFC, and Pizza Hut, according to The Washington Post. Tricon changed its name to Yum! Brands in 2002, per Funding Universe, and brought two more restaurant chains into the fold: Long John Silver's and A&W. Today, the Yum! website lists four chains under its banner: Taco Bell, Pizza Hut, KFC, and The Habit Burger Grill. The conglomerate now has 50,000-plus restaurants in more than 150 countries and territories. 
The Taco Bell division of Yum! Brands has its own chief executive officer, Mark King. Salary.com lists King's 2019 compensation as $3,994,610. The compensation included a base salary of $370,385 and a $1,091,189 bonus. King also received $2,500,015 in stock and $33,021 listed as "other types of compensation."
How much do Taco Bell employees make?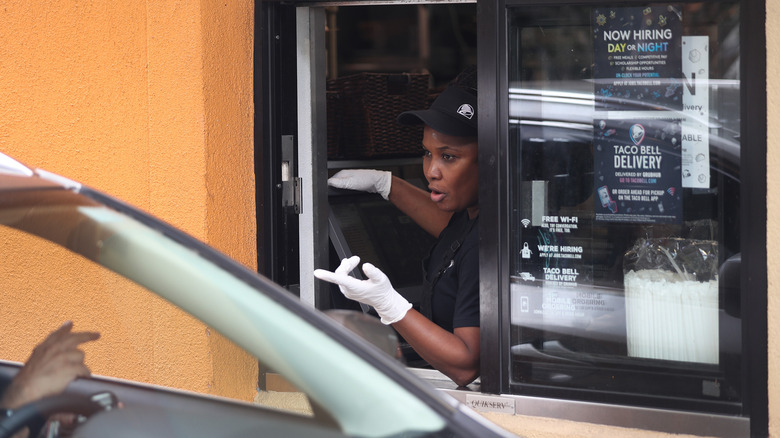 Joe Raedle/Getty Images
In sharp contrast to its CEO, Taco Bell employees make an average of $10.08 per hour, according to job site Payscale.com. While cashiers and other entry-level workers average about $9 an hour, assistant general managers earn an average hourly wage of $13. 
The company does offer room to grow and some significant employee benefits. According to the Taco Bell career page, full-time employees receive four weeks of vacation, five sick or personal days, nine paid holidays, and two paid volunteer days off per year. 
Taco Bell also offers medical, dental, and vision benefits that begin on the first day of employment, along with basic life insurance coverage paid by the company. Taco Bell gives employees a chance to participate in a 401(k), with a 6% matching contribution from parent company Yum! Brands. In addition, Taco Bell offers tuition reimbursement, a scholarship program, adoption assistance, and maternity leave.