The Reason Chick-Fil-A Will Soon Start Limiting Its Sauces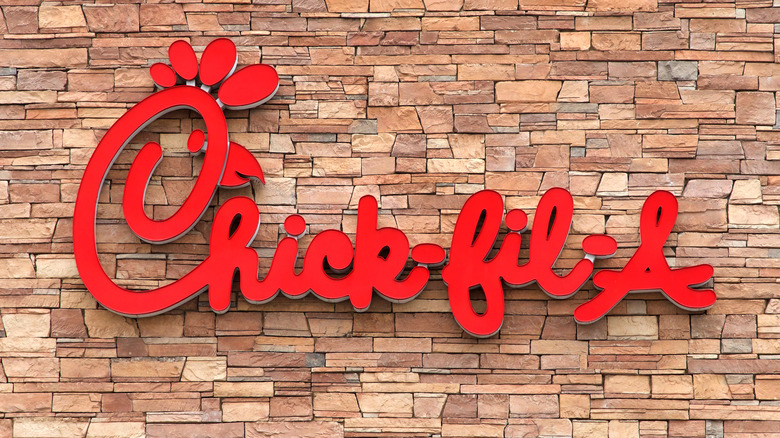 Shutterstock
In an email obtained by WTRF, the television news channel for Wheeling, West Virginia, Chick-fil-A has announced that they will begin to limit the amount of sauce packets they distribute to customers. Entrées will warrant only one sauce packet, while each meal may receive two sauces, and a box of 30 nuggets will be eligible for three. The restaurant explained that due to shortages within the sauce industry, they received a smaller amount than usual. Presumably when things quiet on that front, the limits will lift. In their report, Fox News noted that Moe's Southwest Grill, McAllister's Deli, and Schlotzsky's have all resorted to similar measures.
For those who cannot imagine eating Chick-fil-A without slathering your meal in their sauce, there are plenty of copycat recipes available. One on CopyKat claims to have approximated the taste of the original by mixing honey, yellow prepared mustard, Dijon mustard, mayonnaise, barbecue sauce, and lemon juice. If this recipe and all others fail to alleviate your pain, know that the limit is a temporary measure, so be polite to the workers who have no say in the matter.
There has been a general shortage of sauces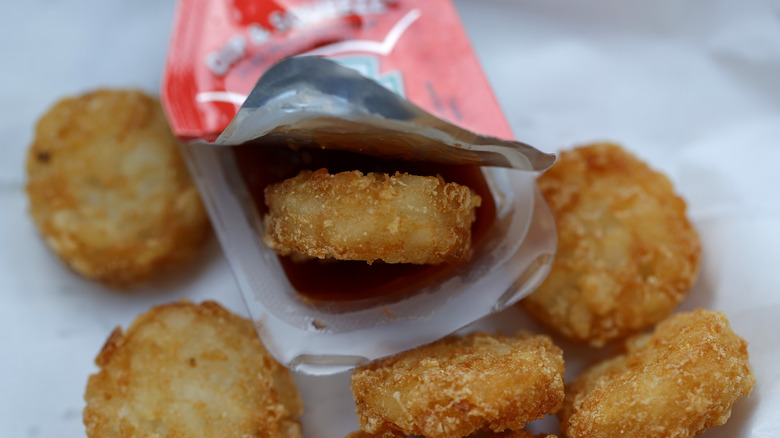 Justin Sullivan/Getty Images
Chick-fil-A is not alone in suffering from a sauce shortage. The industry wide disruptions they intimated in an email sent to Eat This, Not That! suggest the issue may be an echoing shock of the eternal disruption that has been the COVID-19 pandemic.
Additionally, ketchup packets have become a rarity in recent months. In late April, The Wall Street Journal reported that restaurants were searching frantically for the packets to stock their tables. One reason for this, as Best Life wrote, is that given the conditions of a disease that spreads frighteningly well through physical contact, using and reusing ketchup bottles presents a massive health risk.
Similarly, McCormick's Old Bay Seasoning felt the supply lines strained due to the sudden demand for their products. "Oh my gosh," Lawrence Kurzius, the company's CEO, exclaimed to Yahoo! Finance "The demand for Old Bay has been extraordinary, and we've been hard-pressed to keep up with it. And even now, it's one of those items that we are still struggling with to keep in stock." Their issue was that with all of the additional home cooking that has occurred since the onset of the coronavirus pandemic, the popularity the company regularly enjoyed grew so much that they had to hire 1,400 more people just to stay ahead of demand.