The Reason Chipotle Was Once Sued Over Its Menu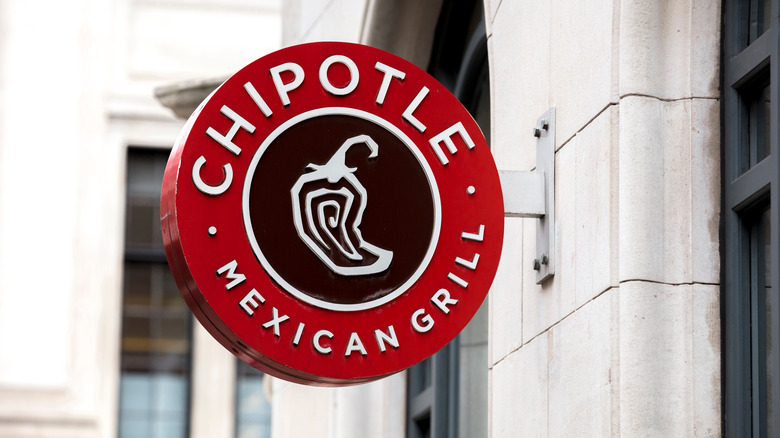 Shutterstock
Chipotle Mexican Grill is known for their mouthwatering burrito bowls that are filled with quality ingredients like steak, lettuce, black beans and cheese. The chain's goal when they originally opened was to use meat and vegetables that were locally sourced and use sustainable practices, according to LA Weekly. This idea apparently paid off because the Founder and CEO of Chipotle, Steve Ells, says the Mexican inspired restaurant feeds a staggering 750,000 a day. However, with rapid growth, there are bound to be a few speed bumps along the way. 
For example, more than 1,000 Americans reported getting sick after eating at the fast-casual restaurant from 2015 to 2018, per NBC. Chipotle recently agreed to pay a fine of $25 million to resolve the criminal charges that resulted from the illness outbreaks. Unfortunately, that's not the only scandal the chain has faced in the last decade. Chipotle has also been sued over claims about their burritos.
Chipotle sued over the calories in their chorizo burritos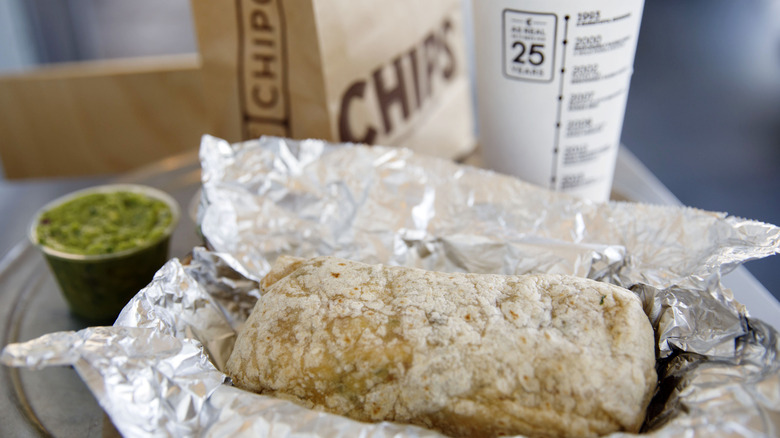 Bloomberg/Getty Images
California residents David Desmond, Edward Gurevich and Young Hoon Kim, stopped by their local Chipotle to satisfy their craving for some Mexican food, the Los Angeles Times reports. After seeing that a chorizo burrito was just 300 calories, it made the trio's decision very easy. However, after noshing down their generously sized burritos they realized they all felt "excessively full," which led the men to question if the calorie details that were given were actually true. In 2016, they decided to file a lawsuit with the Los Angeles County Superior Court, alleging that the chain provided customers with "false nutritional information." 
While this lawsuit may seem a bit frivolous, it's hard to believe that this type of burrito could have been that low in calories. If you take a look at the nutrition calculator on Chipotle's site, the flour tortilla alone is 320 calories. The various meat options for a burrito also range anywhere from 150 to 210 calories, which already puts you way above 300. A Spokesperson for Chipotle, Chris Arnold, told BuzzFeed that the restaurant works diligently to be transparent about what's in their food. "In presenting information regarding the calories in our chorizo, it was never our intention to create any confusion," he explained. Looks like that didn't work out exactly as they planned.